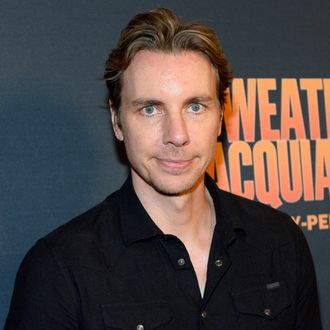 Dax Shepard.
Photo: Bryan Steffy/Getty Images for SHOWTIME
Dax Shepard will be visiting The Ranch as a guest star after Danny Masterson departs, reports Deadline. During the third season's second half, Shepard is set to play a veteran who comes to town and instantly hits it off with Ashton Kutcher's character, Colt Bennett. Shepard is likely temporarily filling the hole left by Masterson, who played Kutcher's older brother. Netflix removed Masterson last December after multiple women came forward to accuse the That '70s Show star of rape. According to Deadline, he was canned after the studio had already filmed nine of the ten episodes in the first half of season three.
Kutcher and his TV mom and dad (Debra Winger and Sam Elliott) might have to find a new guest, or permanent resident, for The Ranch's fourth season. Shepard is unlikely to stick around since he's already attached to star opposite Lake Bell in Fox's upcoming comedy Bless This Mess.