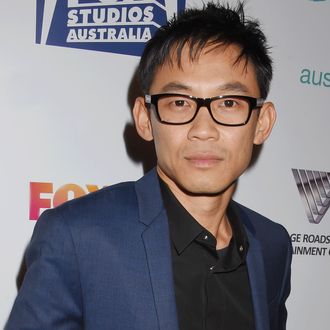 James Wan.
Photo: Jeffrey Mayer/WireImage
The minds behind The Conjuring and Stranger Things are coming together for a new YA-based horror film. According to Deadline, James Wan and producer Shawn Levy will be developing an adaptation of Stephanie Perkins's novel There's Someone Inside Your House for a coming-of-age slasher-style film. The book centers on a young girl named Makani Young, who, a year after moving from Hawaii to Nebraska to live with her grandmother, gets caught in the middle of something sinister when her friends start getting murdered in hideous fashion.
While the killer is being pursued, Makani has to reckon with her own secrets, and according to the Deadline report, audiences can expect "1980s and '90s slasher movie meets a John Hughes coming-of-age tale like The Breakfast Club." So if you're into Stranger Things and teen screams, this movie is for you.