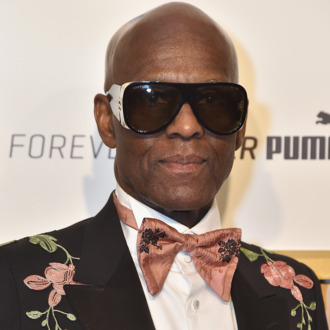 Dapper Dan.
Photo: Theo Wargo/Getty Images for Roc Nation
Influential hip-hop fashion icon Dapper Dan is getting the biopic treatment. According to The Hollywood Reporter, comedian and producer Jerrod Carmichael has signed on to adapt the tailor's upcoming memoir, which is scheduled to be released in 2019.
Daniel "Dapper Dan" Day rose to fame in the '80s when his Harlem boutique began outfitting many of the biggest hip-hop musicians of the era. His famous clientele included Jay-Z, Salt-N-Pepa, P. Diddy, Jam Master Jay, and Mike Tyson. He was forced to shut down after luxury brands sued him for using their labels without permission in the early '90s, but he has recently experienced a resurgence — last September he became partners with Gucci to open a new Harlem atelier. Day and his son Jelani Day are set to executive produce the movie.