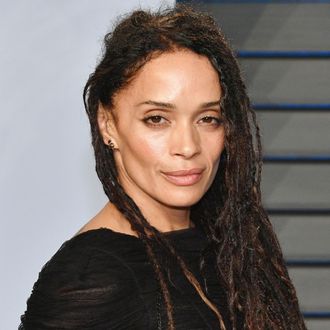 Bonet.
Photo: Dia Dipasupil/Getty Images
Lisa Bonet has broken her silence on the dozens of sexual-assault allegations against her former TV dad, Bill Cosby. In a new cover story for Net-a-Porter, she claims to have had no prior knowledge about Cosby's alleged behavior, but that she sensed a bad vibe from him during her time on The Cosby Show and A Different World. "There was just energy. And that type of sinister, shadow energy cannot be concealed." Asked if she felt a darkness about him, Bonet says, "Always. And if I had anything more to reveal then it would have happened a long time ago. That's my nature. The truth will set you free."
Though Bonet says the allegations haven't marred her memories of her work on his shows, the two did not end their professional relationship on good terms. Bonet and Cosby famously had tension after she did sex scenes with Mickey Rourke in 1987's Angel Heart and appeared nude on the cover of Interview to promote the film; Cosby reportedly later fired her over "creative differences." Bonet has not previously commented on the allegations. Instead, her daughter, Zoe, told The Guardian in 2015 that her mother was "disgusted and concerned" but would stay out of it. Bonet now adds, "I don't need to say, 'I told you so.' I just leave all that to karma and justice and what will be." Cosby's retrial for the alleged 2004 sexual assault and drugging of Andrea Constand is set to begin next month.