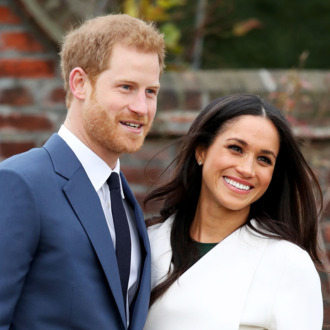 We just can't get enough.
Photo: Chris Jackson/Chris Jackson/Getty Images
Good news from the preferred side of the pond: You'll no longer have to Google "British Royal Family Gossip 2018" to satisfy your Anglophile desires! ABC will be airing a new, two-night television special in August called The Story of the Royals, which will "examine Americans' ongoing fascination with all things royal." (We can save you 120 minutes and say: accents and pretty crowns.) As you can likely guess, the special is primarily motivated by the upcoming spring wedding of Meghan Markle and Prince Harry, which will make Markle the first American to join the British royal family since Wallis Simpson married an abdicated Edward VIII in 1937. But besides that, expect an examination into the general line of succession following Queen Elizabeth II, as well the birth of Kate Middleton and Prince William's third child, who's expected to be born next month. Consider this the chaser to the shot of Lifetime's impending Markle-Harry drama.