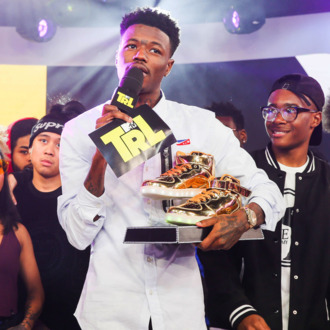 When MTV debuted a new version of TRL last fall, Vulture asked "Why Does the TRL Reboot Exist?" The network apparently didn't have an answer for that question, and so it is reportedly shutting down the program one again. TMZ is reporting that they've obtained internal messages sent to employees notifying them of the cancellation. Teens will now be forced to return to their total request internet access to see their favorite artists and music videos.
Update: After an initial report that MTV was shuttering its relaunch of TRL, network president Chris McCarthy told The Hollywood Reporter that not only is it coming back, they're going to grow the brand. "It's thriving. We're expanding the franchise and will have three TRLs by summer," McCarthy explained to THR. "TRL has delivered incredible growth on linear and we've experienced two to three times the growth in our video streams and TRL is big piece of it — and that's why we're expanding it; we want more."
Specifically, that means TRL will have have morning and late-night versions added to the network's daily lineup, so that means a triple dose of Total programming. MTV has been airing Total Request Late-Night two nights a week since February 19, with plans to make it four nights a week by summer. Also coming will be Total Request A.M., which McCarthy describes as a commercial-free block of "pure music play." That program will have a yet-to-be-named host walking viewers through a Request-style countdown, as well as performances.
The traditional TRL afternoon show will return as planned on April 9, and McCarthy enthusiastically reiterated that you'll never not have the show on MTV. "We have no plans of not having TRL on our linear network," he said. "There won't be a time when we don't have it on. The show has been killing it for us." So you can just consider that previous cancellation report as a convenient setup for MTV to announce its many new hours of TRL programming.