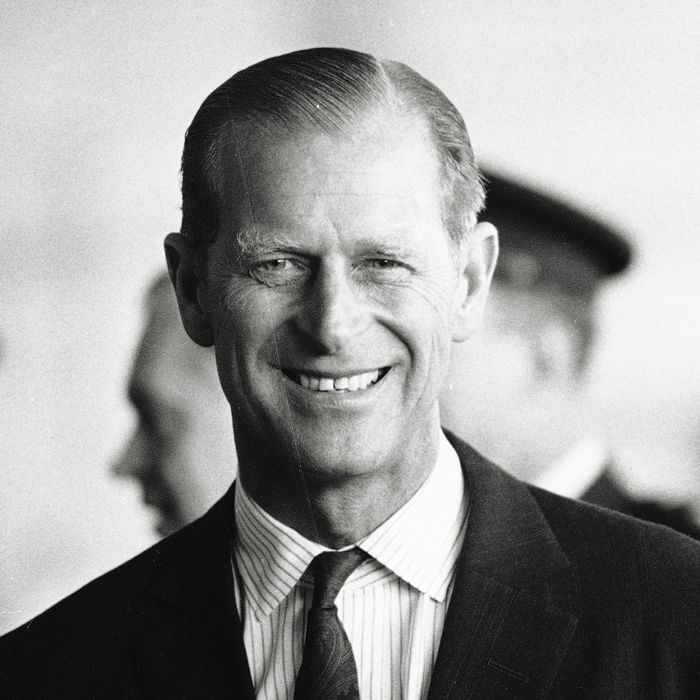 Photo: AP/REX/Shutterstock/AP/REX/Shutterstock
With The Crown's pay-gap scandal now somewhat behind us, there's another pressing matter for Anglophiles around the world: fan-casting Prince Philip. As we now know, Paul Bettany was set to play Queen Elizabeth's boo before dropping out in the midst of his negotiations, leaving Philip as the only major Crown player for seasons three and four not yet cast. (Olivia Colman and Helena Bonham Carter will portray Queen Elizabeth and Princess Margaret, respectively.) What exactly makes a good Philip? Well, he must be handsome, cocksure, and most importantly, in his 40s or 50s — The Crown will pick up in the 1970s in season three. Let's indulge in some well-informed speculation about who should be cast.
Hugh Laurie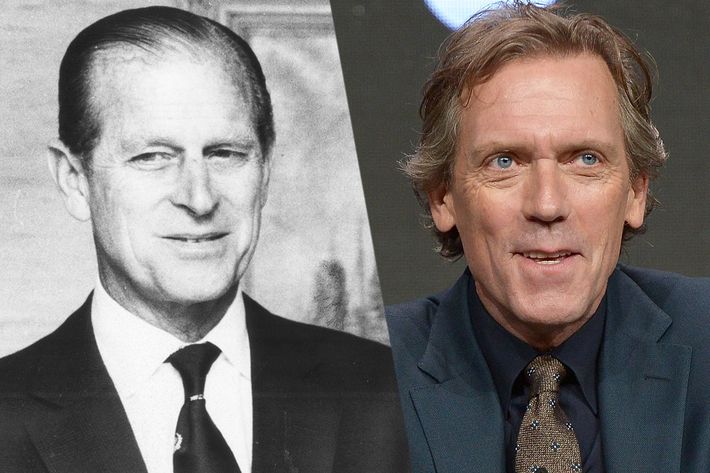 The British tabloids are currently favoring Laurie for the role, and it's easy to see why — his Cambridge-honed mix of acerbic humor and drama has Philip written all over it. Not to mention, he's a handsome chap who has a lot of free time now that Hulu's Chance is cancelled. The only slight downside is that Laurie is 58, making him noticeably older than Colman's age of 44. (Elizabeth and Philip are five years apart.)
David Tennant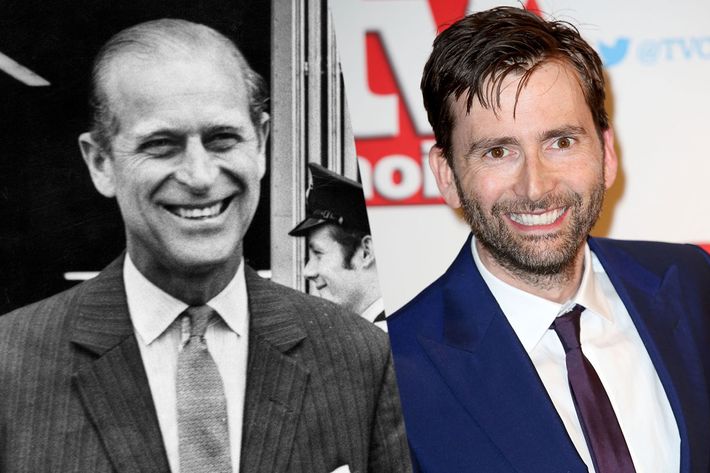 The irony of one former Doctor regenerating into another's aside, Tennant has an excellent track record for playing, uh, poignantly dysfunctional members of the monarchy. (Hello, Hamlet!) Plus, he already has an established connection with Colman, thanks to their three seasons of work on Broadchurch together. Depending when his filming commitments for HBO's Camping begin, we imagine Netflix would be seriously gunning for his talents.
Matthew Macfadyen
Macfadyen, one of Britain's crown princes of period dramas, naturally carries the brooding swagger required for Philip — rewatch Pride and Prejudice or Ripper Street for further evidence or to ogle at his tasteful waistcoats. It helps that his schedule seems to be wide open, too.
Stephen Moyer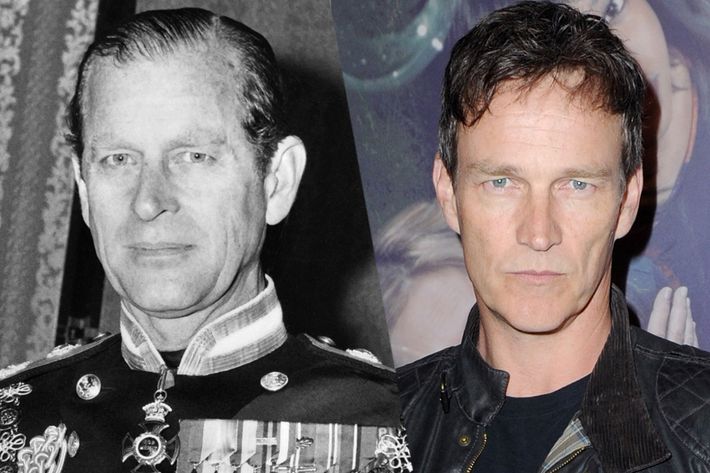 In terms of resemblance, one could argue that the True Blood alum looks more like Philip than anyone else in this casting list. Just look at that jawline! He would have so much fun yelling at Charles with that perfect bone structure! Moyer might have to tinker around with his Fox series contract for The Gifted, though.
Iain Glen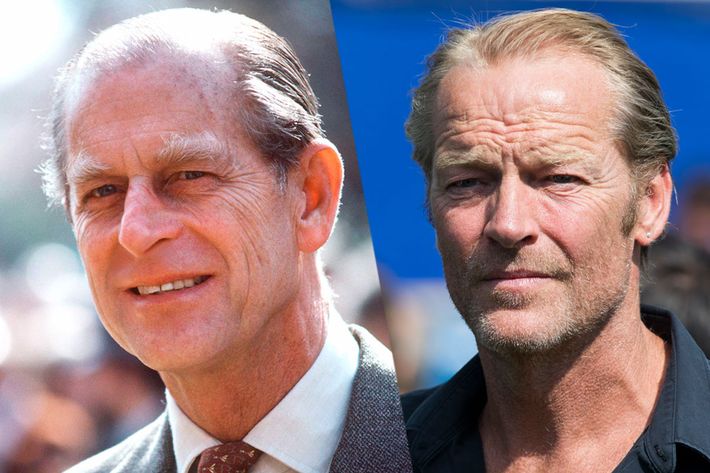 Here's another fella with an uncanny physical resemblance to Philip, who also has an enviable history of appearing in some of the most popular period dramas of all time. (If Game of Thrones and Downton Abbey can't prepare you for two seasons of behind-closed-doors royal drama, we don't know what will.) Bonus points: He played King George VI in an HBO film, so the Windsor-Mountbatten blood is already flowing.
Tobias Menzies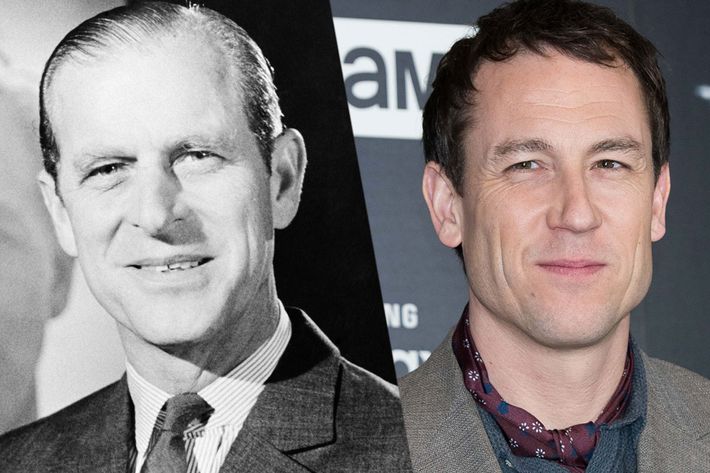 One of my Vulture colleagues has already argued the merits of Menzies playing Tony Armstrong on The Crown, but instead I posit: Wouldn't we rather want Lead Royal Menzies over Supporting Photographer Menzies? He's long been a period-drama pro, and if Outlander taught us anything, we know his accent work is magnificent.
Ralph Fiennes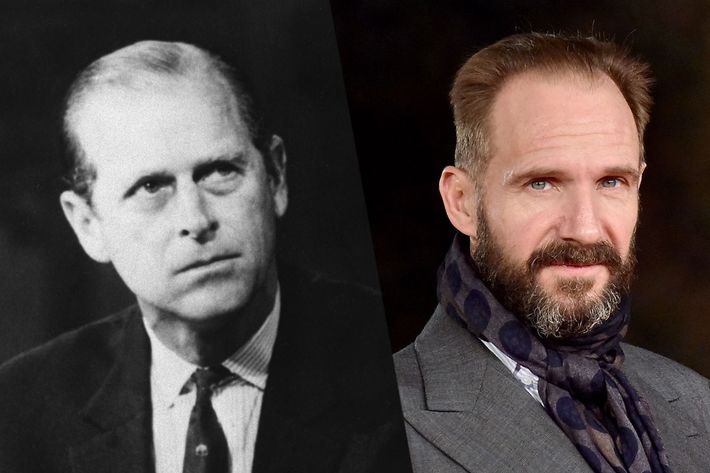 It's worth noting that Matt Smith once played a younger version of a Fiennes character, in 2008's In Bruges. (See for yourself here.) If it worked once, it can certainly work again, though The Crown's six-months-plus filming commitment would likely hinder Fiennes's many movie roles in development. Still, it's a nice thought.
Richard Armitage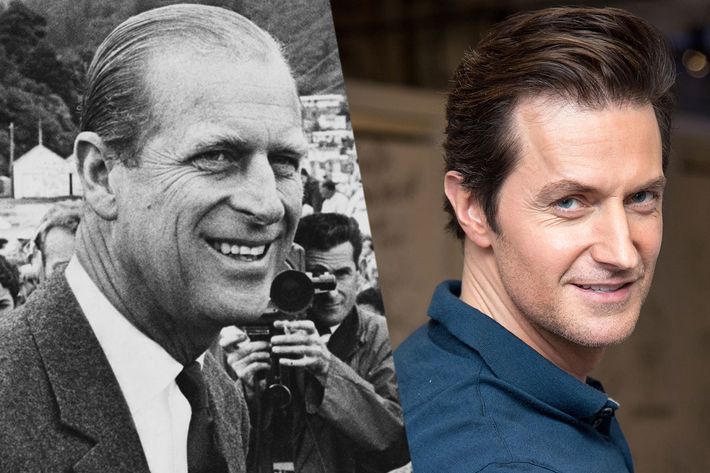 There's a reason why Armitage, in addition to his extensive drama oeuvre, has become a popular e-book narrator: He has a buttery-smooth baritone that screams important authority figure. His Berlin Station leading role may complicate matters, but it's hard not to get past how Philipian he is, with that athletic build — just give him some blond highlights and he'll be good to go.