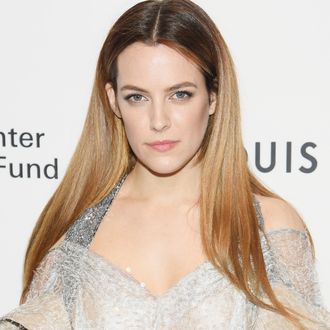 Riley Keough at Alice Tully Hall at Lincoln Center.
Photo: Dimitrios Kambouris/Getty Images
Roberto Aguirre-Sacasa, you have some work to do. Apparent Riverdale stan Riley Keough loves your show, and wants to be on it. We know this because today, apropos of seemingly nothing, Keough tweeted her desire to be cast in the CW nighttime soap. Her last tweet before that was from two days ago, congratulating Jordan Peele on his Best Original Screenplay win at the Oscars, so it's not like there was a Riverdale conversation happening in public view.
Keough just couldn't contain her enthusiasm for the show any longer, it seems, and put her wish into the universe so that the universe may respond in kind by guiding her to destiny. Riley Keough is visualizing about Riverdale so that she may achieve her Riverdale dreams. But who would Keough play? This show's got a lot of space for redheads, and the actress wears ginger hair well, so let's speculate on a few ways showrunner Aguirre-Sacasa could work Keough into the series. Based on what what she's shown in some of her most notable roles, here are a few of Keough's possible Riverdale characters.
Celeste Blossom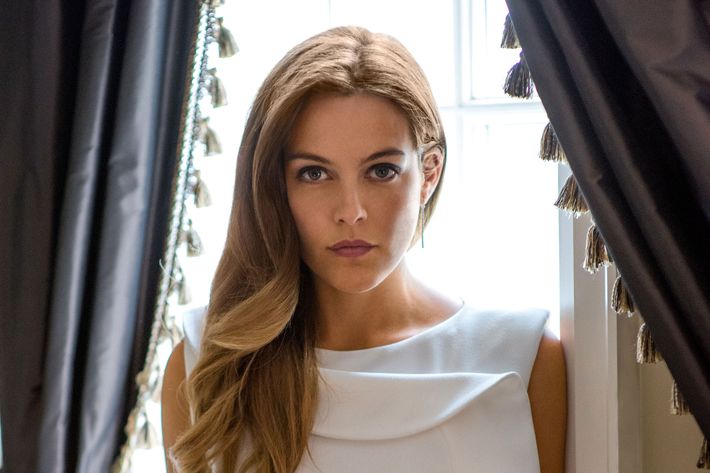 Celeste is Cheryl's cousin who no one ever talks about, because she hasn't been home in years. Celeste, like many Blossoms, is cold, calculating, and manipulative, but she thinks Cheryl's penchant for dramatics is juvenile and silly. Celeste comes back to town when Cheryl's mom, Penelope, reaches out and explains that she's been living off the generosity of men, and needs Celeste's help to formalize her sex-work operation. Penelope knows Celeste can help, because she's been living under the name Christine and working as a high-priced call girl. (Yes, in this scenario, The Girlfriend Experience and Riverdale exist in the same universe.) Celeste is a far better archer than Cheryl, which makes Cheryl furious.
Danicka Blossom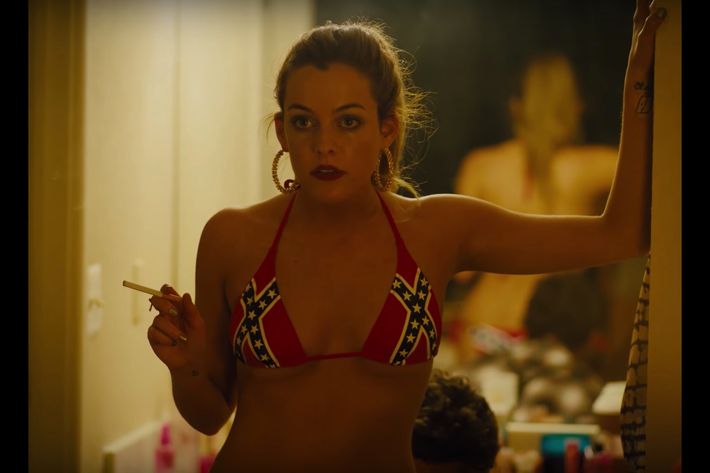 Yes, Danicka is another estranged cousin of Cheryl. Danicka was an underachiever with an entrepreneurial spirit who hated how claustrophobic Riverdale was, so she left to start running a mag crew in the American South. (Uh-huh, this casting option puts Riverdale in the same universe as American Honey, because how is that crazier than anything that's ever happened in Riverdale?) Danicka heard about her uncle's suicide a while ago, and she's finally hitchhiked her way back home to try and siphon her family's money. Another reason Danicka hated Riverdale? The temperature was wildly inconsistent and she preferred to live in bikinis as much as possible. Cheryl thinks Danicka is trash, but she also envies her boldness for unshackling herself from the toxic Blossom life. Danicka will probably start dealing jingle jangle when she realizes the family gold mine is drying up.
Janey Andrews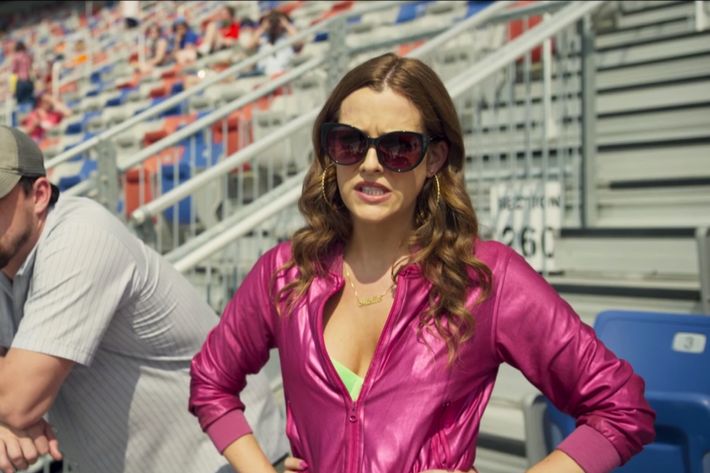 Janey is the chill, deadpan sister of Archie's dad, and she's been living with her longtime boyfriend in Tennessee for six years. After a messy breakup, Janey moves to Riverdale to be close to her brother and nephew. Various friends of Archie's on the Riverdale High wrestling team develop crushes on her, which really annoys Archie. (The guys should definitely wrestle out their feelings about this.) Janey starts working as a waitress at Pop's, and dating a Southside Serpent. All the moms are jealous of how effortlessly cool Janey is.
"Q" Blossom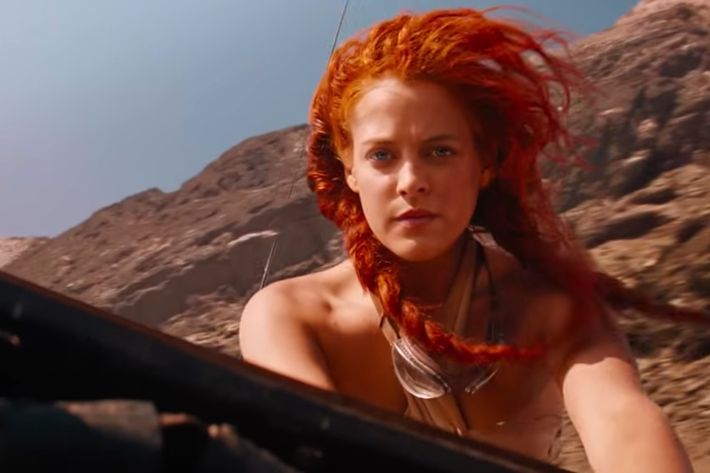 Okay, one more Blossom family member, but this time she's Cheryl's aunt. Quinn Blossom is the much younger sister of Clifford Blossom, and she's the family black sheep — because she's actually a good person who rejects the cruel and loveless Blossom ways. Quinn graduated from Wesleyan, where she reinvented herself as Q, and then moved to Los Angeles. She lives in Venice and is a freelance art director who loves long weekends in Palm Springs. (She also loves Coachella, but not in that really annoying way.) Quinn is rich because she co-founded a grocery delivery start-up that employs ex-cons, and she sold it to a search giant company for a ton of money. Quinn is reluctant to go home because her family is terrible and mean, but she knows that after so much tragedy, they really need her. Everyone in Riverdale will love Quinn, even Cheryl, who of course tries to act like she doesn't. Penelope, however, genuinely hates her, and just wants to use her for money.
We look forward to seeing any one of these very viable Riley Keough characters on Riverdale next season.