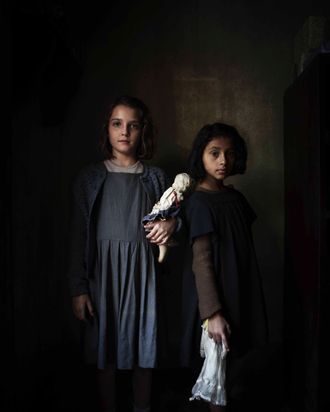 Elisa Del Genio (Elena) and Ludovica Nasti (Lila).
Photo: Eduardo Castaldo/HBO
Meet Elena and Lila … and Elena and Lila. HBO and Italy's RAI Fiction have hired two pairs of actresses, two young girls and two teenagers, to play the friends at the heart of Elena Ferrante's Neapolitan Novels in the upcoming adaptation of the first book in the series, My Brilliant Friend. In the above photo, Elisa Del Genio and Ludovica Nasti play the narrator Elena Greco (sometimes simply "Lenu") and her brilliant, temperamental friend Raffaella Cerullo ("Lila") as children, while below, Margherita Mazzucco and Gaia Girace play Elena and Lila as teens. Look at those secretive period-piece stares.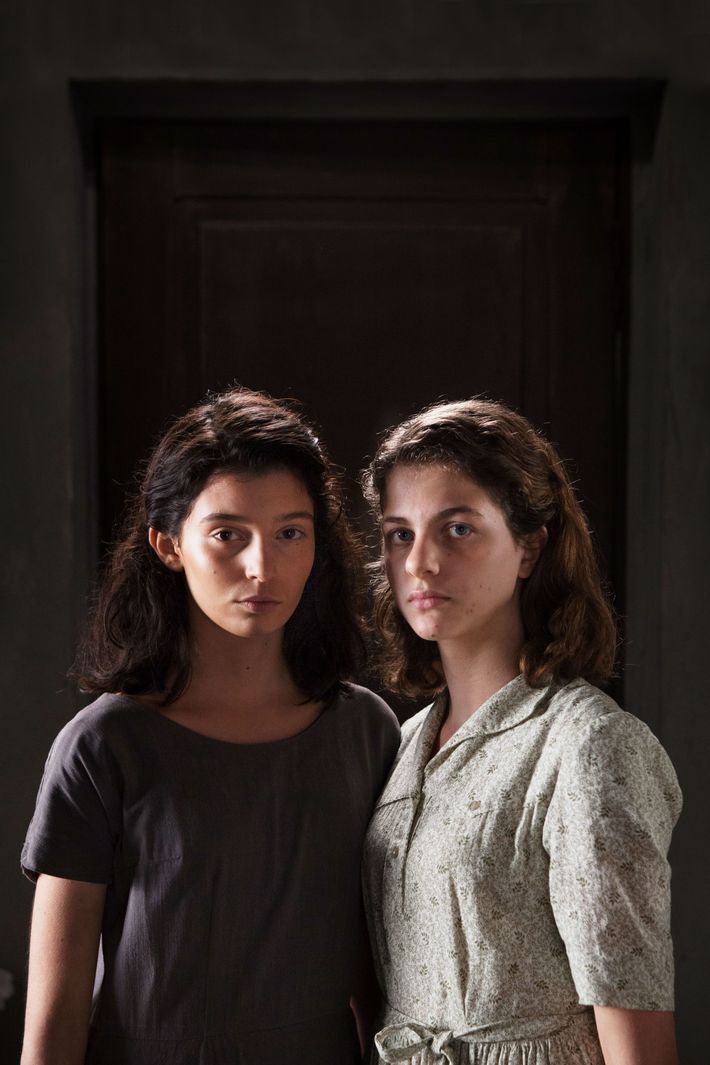 According to a release from HBO, the casting search for the leads went on for eight months, with 9,000 children and 500 adults from all over Campania trying out for the coveted roles. The adaptation of My Brilliant Friend includes a cast of over 150 actors and 5,000 extras. To replicate the young girls' postwar Naples neighborhood, 215,000 square feet of sets were built, including "14 exterior apartment buildings, five interior sets of apartments, a church and a tunnel." The series' costume department "is gathering 1,500 costumes, many of which are original creations." The point is, if you're going to adapt an international, best-selling phenomenon, you're going to pay to do it right. The eight-episode series is directed by Saverio Costanzo and is currently shooting in Caserta, Italy.