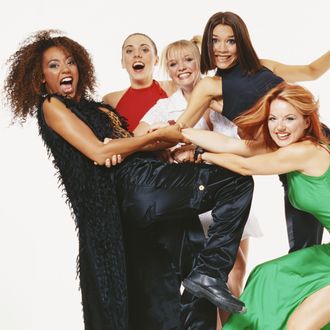 Sugar and spice and chemical X?
Photo: Tim Roney/Getty Images
Twenty years after Spice World, it's time to brace for another cinematic spice masterpiece. Per Variety, the Spice Girls are working on an animated superhero movie, which would use their voices and likenesses for a set of characters inspired by their stage personas, who also happen to have superpowers. This comes after reports that the girl group might reunite for a tour, though that may not come to fruition. According to Variety, the girls are "fired up about the idea" of the superhero movie, because, honestly, who wouldn't watch to watch Baby Spice shoot lasers at people?