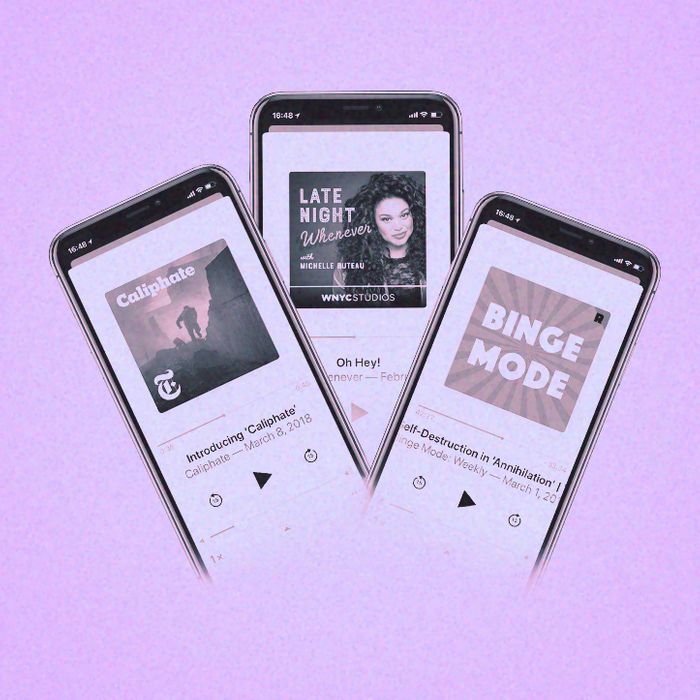 Podcast-land is heating up, and it isn't just because winter is almost — ALMOST — over. From the wizarding world to New America, this selection of anticipated releases boasts a strong and iridescent sense of place, offering a new spin on the hooks that make you want to hit the subscribe button: mystery, tragedy, experimental flair, and the promise of the deepest of deep dives.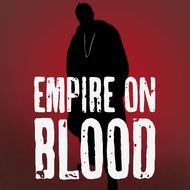 Empire on Blood (Panoply, March 28)
The team behind Revisionist History has partnered up with Steve Fishman, the journalist who led Audible's Ponzi Supernova from last year. The podcast will unspool the story of Calvin "Cal" Buari, a drug dealer who ruled a Bronx intersection known as "the Corner of Blood" in the early '90s but was convicted for a double homicide he didn't commit. Told in seven parts, Empire on Blood positions itself as an exploration of the moral complexities of the American criminal-justice system and what it means to be free.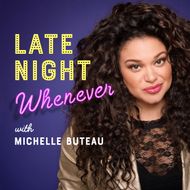 Late Night Whenever With Michelle Buteau (WNYC Studios, April 3)
The 2 Dope Queens empire is expanding. Fresh off a successful guest appearance on the podcast's recently released HBO special, the comedian Michelle Buteau is getting her own show in the form of Late Night Whenever, which will adapt the late-night-show format for your earbuds — complete with an in-house (one-man) band, stand-up performances, and celebrity guests. Live tapings for the debut season kicked off last week, and will take place weekly until the beginning of May.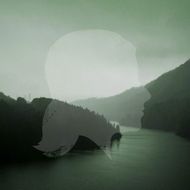 Death in Ice Valley (BBC and NRK, April 16)
In the winter of 1970, the body of a woman, badly burnt, was discovered in the Isdalen Valley near Bergen, Norway. The ensuing police investigation unearthed a series of unusual details: suitcases filled with disguises, stays in multiple hotels under different names, features of her clothing removed. It's been almost five decades, and the woman's identity remains unknown. Death in Ice Valley is a collaboration between BBC and NRK, the Norwegian public broadcasting organization, and will fellow investigative reporter Marit Higraff and documentarian Neil McCarthy. The group will journey across Norway as they attempt to solve the mystery of the "Isdal Woman."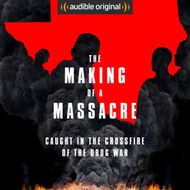 The Making of a Massacre (Audible Originals, May 4)
In March 2011, gunmen from one of the most violent drug trafficking cartels in the world swept through a small Mexican border town, leaving behind hundreds of disappearances and deaths. This five-part series follows ProPublica's Ginger Thompson as she leads listeners through this horrific event — recording the voices of townspeople, officials, and cartel members — and illustrates the way in which the American war on drugs incurs devastating civilian consequences. Making of a Massacre is an adaptation of Thompson's 2017 feature for ProPublica, and will include additional reporting.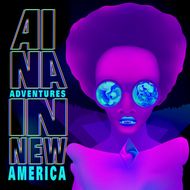 Adventures in New America (Night Vale Presents, May 11)
Here's the official description of this upcoming Night Vale Presents drama: "A wild blues- and afropunk-tinged ride through the New York City of New America, a country not so different from our own, where jobs and healthcare are hard to come by and bad news is a constant presence … except that it's also populated by vampire zombies from outer space." Well, all right then! Adventures in New America is written by Stephen Winter, the acclaimed director behind 2015's Jason and Shirley, and Tristan Cowen, who also stars. Podcast fans should also note: AINA will feature Mystery Show's Starlee Kine in a starring role.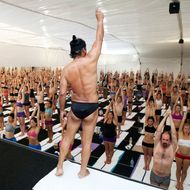 30 for 30 Podcasts: Bikram (ESPN, May 22)
After two anthology seasons, ESPN's 30 for 30 Podcasts will return in the spring with its first serialized season. Across five episodes, the upcoming season will focus on the complicated world of Bikram yoga, a community struggling with its identity in the wake of sexual-assault allegations levied against its founder, Bikram Choudhury. Reported by Julia Lowrie Henderson, who led the first season's "Yankees Suck!" episode and has practiced within the Bikram yoga community herself, Bikram will explore this complex story that lies at the nexus of American spirituality, celebrity, and capitalism.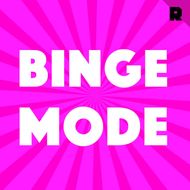 Binge Mode: Harry Potter (The Ringer, Spring TBD)
Grab your wands. After building something close to scholarship around Game of Thrones, the Binge Mode team is returning to its deep-dive roots to unpack one of the most celebrated and beloved book series of all time: J.K. Rowling's Harry Potter. This should pair well with the Fantastic Beasts 2 trailer that came out last week — or wash the taste out of your mouth, depending on where you stand with that situation.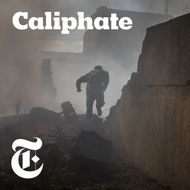 Caliphate (New York Times, Spring TBD)
ESPN isn't the only major media outlet making its first foray into serialized narrative nonfiction podcasting. Barely a year after launching The Daily, the New York Times will soon roll out Caliphate. This ambitious audio-reporting project will follow Times foreign correspondent Rukmini Callimachi, one of the world's top experts on the Islamic State, as she combs through Mosul in search of answers to the most pressing questions about ISIS. Callimachi is one of the most important journalists working today, and this series is not to be missed.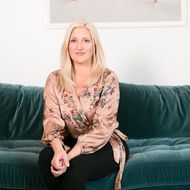 The Happy Face Serial Killer (HowStuffWorks, Spring TBD)
With Atlanta Monster coming to an end, HowStuffWorks is getting ready for its next big narrative project. The Happy Face Serial Killer will tell the story of Keith Hunter Jesperson, the titular killer who murdered at least eight women in the early '90s, but with one wrinkle. The series will contemporaneously trace the journey of his daughter, Melissa Moore, as she grapples with the dark history of her father and works toward a normal life. The podcast is based on Moore's best-selling books Shattered Silence and Whole.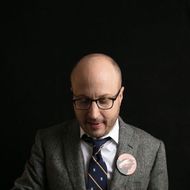 Upcoming World Cup Project (WNYC Studios, Spring TBD)
The U.S. men's national soccer team might not have qualified for this summer's World Cup, but that shouldn't stop good American soccer storytelling, y'know? A collaboration between WNYC Studios and Roger Bennett of Men in Blazers fame, this still-untitled production is a serialized narrative podcast that will tell the story of the U.S. men's national team in the wake of their hugely successful 1994 World Cup campaign on home soil — and, ultimately, their abysmal 1998 showing. Described as "part underdog, part Icarus, Rocky meets Apocalypse Now," it's probably going make you feel worse if you already feel bad about the current state of American soccer. But hey, it only goes up from here, right?