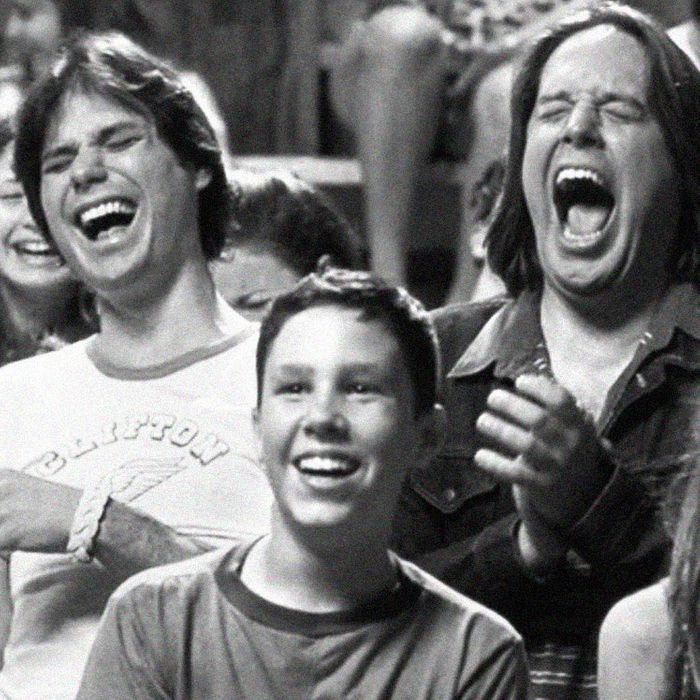 Splitsider has always been a meaningful internet outpost for me. When founding editor Adam Frucci launched the site in 2010, he created something I didn't know I desperately had been looking for: a place for people who take comedy seriously. I wasn't a comedy nerd growing up, because there really wasn't such a thing. Splitsider helped define what it meant to be a comedy superfan. That's why it was the first place I pitched stories when I started in journalism. And why, after writing there from 2011–2012, it was their sensibility and way of covering comedy that I tried to bring to Vulture's audience. And that why it's really special for me to be able to tell you that Splitsider is joining the Vulture family, following our recent acquisition of the site.
Since starting at Vulture, I've tried to expand people's understanding of how comedy comes together — through stories like my profile of a day at Late Night With Seth Meyers, the oral history of The Simpsons' Planet of the Apes musical, and my Good One podcast — with the hope of having others see comedy the way comedians do. That makes Splitsider a natural fit for Vulture, because for my last five years here, we've already been providing a version of it. In the short term, while Vulture migrates the entirety of Splitsider's archive — yes, the entirety of it; nothing will be lost — Splitsider.com is going to operate essentially as it has, under editor Megh Wright. Then, in May, we'll launch an expanded comedy presence that reflects what both Splitsider and Vulture do best.
The goal is to build upon what each site has done to define the future of comedy journalism, be it written, video, audio, events, or something that hasn't been invented yet. Maybe a version of comedy journalism you could eat? Who's to say? Megh and I, along with Splitsider's tremendous stable of columnists and Vulture's robust list of comedian and comedy-adjacent contributors, will have at our disposal the resources and access to bring what Splitsider started to a new level, without losing what was established.
We will share more details as we get closer to the launch. Until then, we are excited.