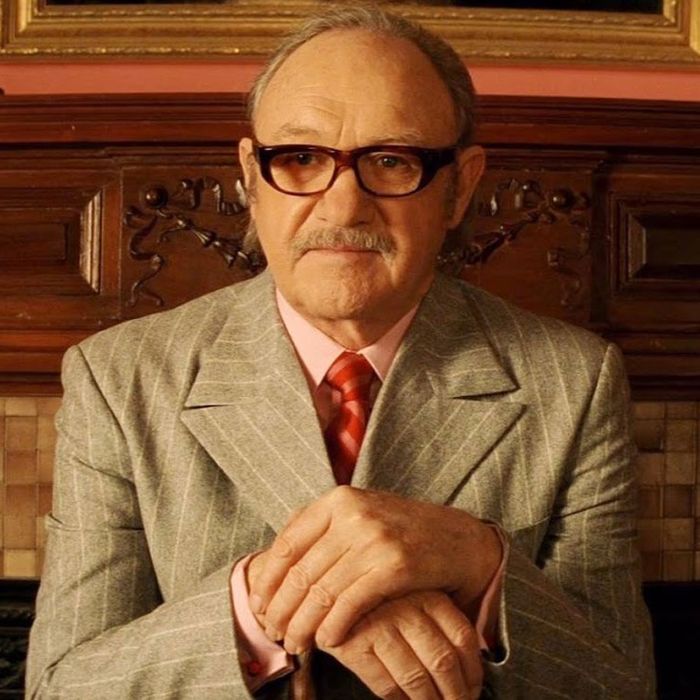 Photo: Buena Vista Pictures
Each month, several films leave HBO's library. We provide a list of departing titles and recommend a few standouts so you can watch them before they're gone forever (or are just available on a different site). For more coverage of the best titles available on HBO and elsewhere, check out Vulture's What to Stream Now hub, which is updated throughout the month.
Leaving April 30
Before you see the new Wes Anderson movie: The Royal Tenenbaums
You can make an interesting case for just about any ranking of Wes Anderson movies. But one spot that's agreed upon with more frequency than others is this: The Royal Tenenbaums is Anderson's magnum opus. The story of a family of child prodigies who grow into mediocrity as adulthood and dysfunction settles in, The Royal Tenenbaums is Wes Anderson at his most ambitious and also most assured, leveraging his well-established style to elicit empathy for otherwise cold characters, and emotionally devastating beats out of moments we expect to be wry. Watch it again before it leaves HBO. Leaving April 30.
Leaving April 30
Because Keanu should have had a superhero franchise years ago: Constantine
John Constantine is one of the most fascinating characters in DC Comics, a dark arts master and exorcist forever damned but committed to saving the world from hell, who doesn't know how to function without the weight of guilt punishing him at all times. The 2005 film adaptation of DC's Hellblazer comics hits all the right notes that a faithful adaptation should hit and holds up surprisingly well — its biggest crime is in caring more about action than horror, framing Constantine as a weird sort of supernatural superhero hamstrung by a PG-13 rating. It's to Constantine's credit that you can watch it today and imagine how good an uncompromised, R-rated horror take on the exact same plot would be. Leaving April 30.
Leaving April 30
If you're a fan of dark fantasy: A Monster Calls
It was easy to miss A Monster Calls when it premiered. The film saw a limited release at the end of 2016, followed by a wide release in January 2017, which meant it got swallowed up in awards season, back when we were all busy yelling about La La Land (which, coincidentally, also leaves HBO this month). A dark fairy tale based on the book of the same name by Patrick Ness, it's the story of Connor (Lewis MacDougall), a boy who's struggling to deal with his mother's terminal cancer. One night, a monster (voiced by Liam Neeson) visits him and makes a deal: He'll tell three stories in exchange for one of Connor's own. The film tells those stories, and we're all the better for getting to see them. Leaving April 30.
Noteworthy selections in bold.
Leaving April 30
• A Monster Calls
• Along Came a Spider
• Assassin's Creed
• Collateral Beauty
• Constantine
• The Darkness
• The Day the Earth Stood Still
• Eraser
• The Express
• Fifty Shades Darker
• The Girl with a Pearl Earring
• Hidden Figures
• La La Land
• Master and Commander: The Far Side of the World
• Popstar: Never Stop Never Stopping
• Pride and Glory
• Renaissance Man
• The Rescue
• The Rookie
• The Royal Tenenbaums
• Scream 2
• Stuck on You
• The Sum of All Fears
• Terminator Salvation
• The Terminator
• The Vigilante Diaries
• Why Him?
• Zoolander