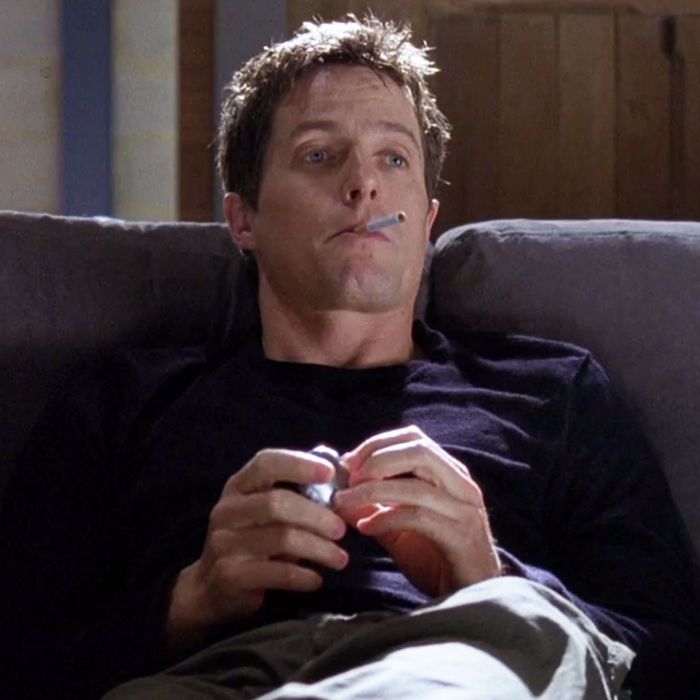 At the beginning of (and during) every month, HBO adds new movies and TV shows to its library. Below, you'll find our recommendations for March 2018. For more comprehensive coverage of the best titles available on HBO and elsewhere, check out Vulture's What to Stream Now hub, which is updated throughout the month.
Leaving March 31
For a really sweet Hugh Grant rom-com: About a Boy
You know who's great? Hugh Grant. You know who isn't great? Will Lightman, Hugh Grant's character in About a Boy. But that's kind of the point, right? Lightman — the wealthy beneficiary of royalties from a Christmas song his dad wrote (I just love that detail) — is a womanizer who prides himself on routine and isolation, with a transactional view of relationships and a generally lousy outlook. Then he decides to date single moms, and meets Marcus (a young, hopelessly dweeby Nicholas Hoult) and the two become unlikely friends as they both teach each other to grow up. Leaving March 31.
Leaving March 31
Because truth (and Julia Roberts) is better than fiction: Erin Brockovich
Steven Soderbergh's turn-of-the-century biopic about a real woman who took on a giant corporation, all while raising three kids by herself, is an inspiration. Julia Roberts's portrayal of Brockovich's crusade to expose Pacific Gas and Electric Company — which hid the fact that it contaminated water in the suburban town of Hinkley, California — led to her first and only Academy Award for Best Actress. It's also a rock-solid movie, one to revisit before it leaves HBO. Leaving March 31.
Leaving March 31
For a devastatingly beautiful history lesson: Jackie
There's not much leaving HBO in March, but coincidentally, some of the best films leaving are biopics. Jackie is a somber, ornate portrayal of one of the most dramatic moments in American history. Shot with tremendous focus and restraint, Jackie focuses on Natalie Portman's devastatingly good performance as Jackie Kennedy in the immediate fallout of her husband's assassination, and although it didn't win any awards last year, it's one of the finest films of 2016. Leaving March 31.
Noteworthy selections in bold.
Leaving March 31
• About a Boy
• Australia
• Bean
• Born on the Fourth of July
• Death Race
• Erin Brockovich
• Hamlet 2
• Jackass: The Movie
• Jackie
• Kinsey
• Life With Mikey
• Lucas (1986)
• Nocturnal Animals
• Platoon
• Rules Don't Apply (2016)
• Suicide Squad
• The Golden Compass
• The Pink Panther
• Wanted
• White Fang