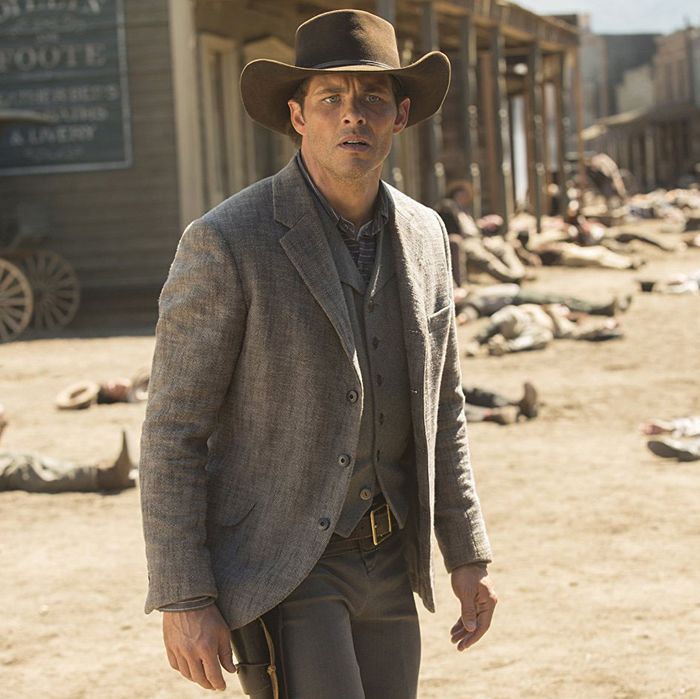 At the beginning of (and during) every month, HBO adds new movies and TV shows to its library. Below, you'll find our recommendations for April 2018. For more comprehensive coverage of the best titles available on HBO and elsewhere, check out Vulture's What to Stream Now hub, which is updated throughout the month.
Available April 22
Because violent delights have violent ends (and Radiohead covers): Westworld
We'll soon find out if Westworld is the Game of Thrones–esque juggernaut that HBO wants it to be, or if it's more within the purview of sci-fi obsessives. This being Westworld, we don't know much about the plot except that we'll see more parks (like the samurai-themed Shogun World) and the fallout of the chaos sown in season one. Expect more puzzles and the endless theorizing that comes with them. Available April 22.
Available April 13
Because it's always good to see something different on late night: Wyatt Cenac's Problem Areas
HBO is giving a late-night series to Wyatt Cenac, one of the most idiosyncratic voices to come out of the Jon Stewart–era Daily Show. I've just got two questions: What will it look like, and what took them so long? Problem Areas has a great pitch: It's a docuseries where Cenac hits the road to highlight important systemic issues around the country (and also, hopefully, explore solutions), as well as smaller problems that invite less practical solutions. Available April 13.
Available April 21
Because it's better than you think: War for the Planet of the Apes
In a few years' time, we're going to look at the new Planet of the Apes trilogy as a milestone of blockbuster filmmaking. They're thoughtful action films, restrained in their chaos and remarkably effective when they're silent. At the very least, War for the Planet of the Apes deserves praise for being a franchise unicorn, a third film in a trilogy that is just as good, if not better, than the movies that came before it. With a powerfully reserved performances from both Andy Serkis and Woody Harrelson (and a delightful showing from Steve Zahn as scene-stealer Bad Ape), along with a nuanced plot about communication and humanity, War for the Planet of the Apes is a standout film from a year that was stuffed with standouts. Available April 21.
Noteworthy selections in bold.
Available April 1
• Absolute Power
• Bad Boys II
• Damien Omen II
• Dinner for Schmucks
• Dr. Seuss's The Cat in the Hat
• The Final Conflict
• Final Destination
• The Final Destination
• From Hell
• The Italian Job
• Laurel Canyon
• Nine to Five
• The Omen
• Omen IV: The Awakening
• Orphan
• Runaway Jury
• S.W.A.T.
• The Tale of Despereaux
• Waitress
• Yes Man
• The Least Worst Man
• Dear Renzo
Available April 2
• King in the Wilderness
Available April 6
• Carpinteros (a.k.a. Woodpeckers)
• Vice Season 6 premiere
Available April 7
• Paterno
Available April 10
• Andre the Giant
Available April 11
• Destino: Rusia Series premiere
Available April 13
• Sol de medianoche (a.k.a. Midnight Sun)
• Wyatt Cenac's Problem Areas series premiere
Available April 14
• Elvis Presley: The Searcher Part 1 and Part 2
Available April 16
• I Am Evidence
Available April 20
• Zona Hostil (a.k.a. Rescue Under Fire)
Available April 21
• War for the Planet of the Apes
Available April 22
• Westworld season 2 premiere
• 24/7 Canelo-Golovkin 2
Available April 28
• The Hitman's Bodyguard