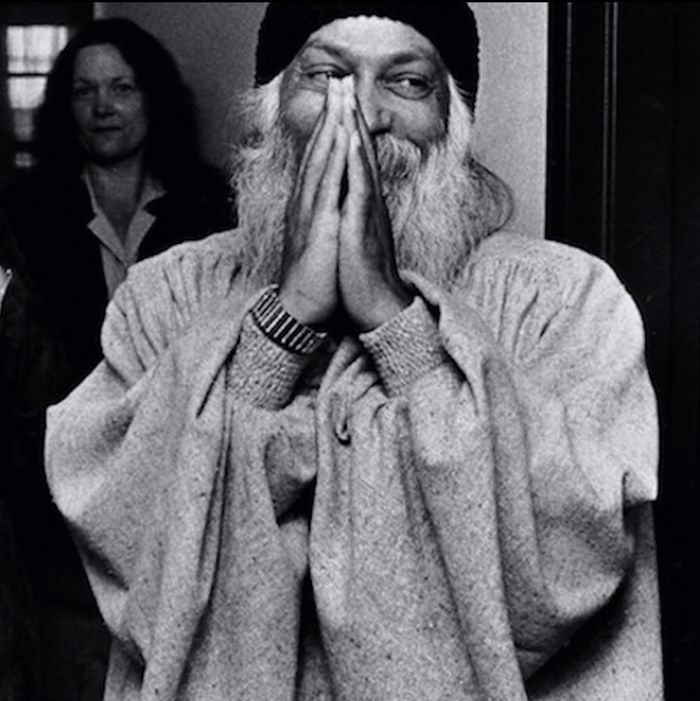 Wild Wild Country, the compelling Netflix docuseries produced by Jay and Mark Duplass and directed by Chapman and Maclain Way, unpacks the Byzantine saga of an Indian commune that moved into a rural Oregon town and got caught in all manner of criminal activity. After you spend six-plus hours watching the surreal true-life narrative, which unfolds largely via decades-old vintage footage that flashes forward to present-day interviews, there's only one thing left to do: desperately scour the internet to find out what the hell everyone involved is up to now. We've tracked the whereabouts and doings of Wild Wild Country's eclectic characters best we could, from Sheela the sharp-tongued town leader to the prosecutor who brought her (temporarily) down. This is Wild Wild Country: Where Are They Now?
Sheela Birnstiel (a.k.a. Ma Anand Sheela)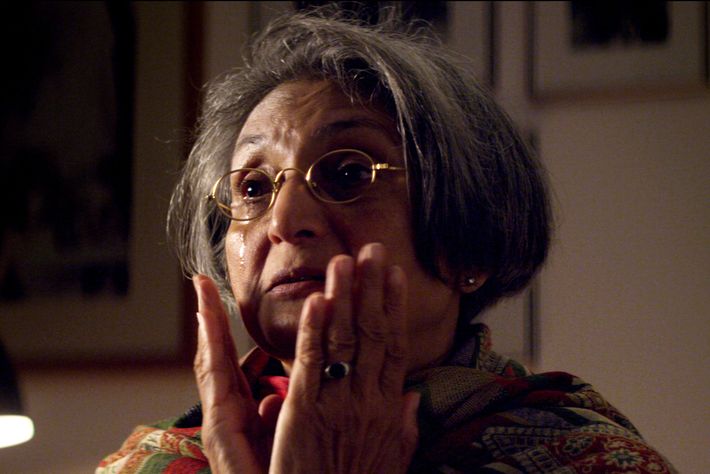 Now living as Sheela Birnstiel (she remarried in 1984, but was widowed nine years later) in a small Swiss village not far from Zurich, the fiery former secretary for Rajneesh commune founder Bhagwan Shree Rajneesh (later Osho) made quite the pivot. As revealed at Wild Wild Country's end, she now runs a caretaking and nursing facility for older individuals dealing with a range of aging-related disorders, a kind of small-scale analog to the sprawling rural ashram she helped erect by Bhagwan's side. Sheela has also engaged in Dadaist theater and written a memoir of her time with Bhagwan, which is perhaps why she was so worn out from rehashing details by the time the Ways were done filming her.
Jane Stork (a.k.a. Ma Shanti B)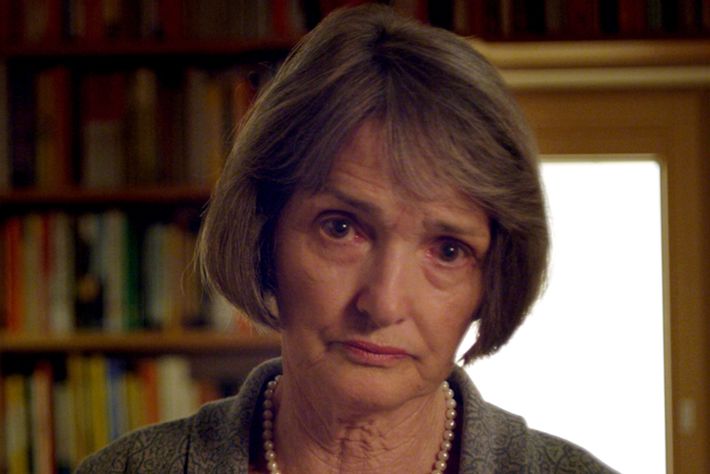 When Stork recalled having initiated the process of breaking the spell upon leaving Rajneeshpuram, she wasn't simply turning a phrase. She was also subliminally promoting her own tome about those times with Bhagwan, titled — you guessed it — Breaking the Spell. (This also gives context to the recent Australian TV appearance excerpted in Wild Wild Country.) Per her website bio, she now resides in Germany, and strongly encourages people to "meet" her in the Netflix docuseries in which she is so prominently featured.
David Berry Knapp (a.k.a. Krishna Deva)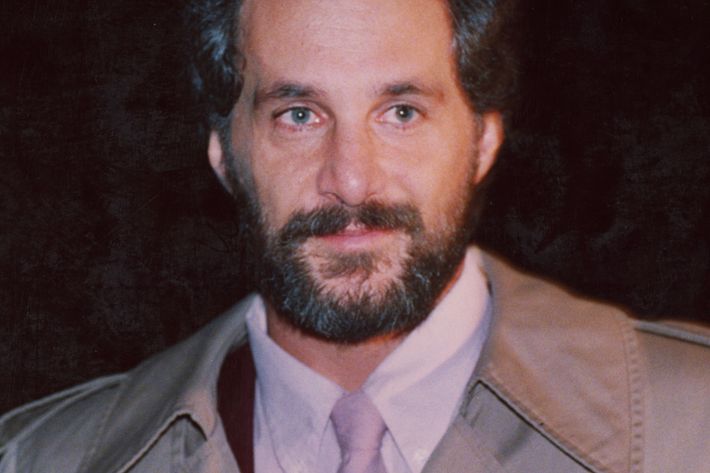 The once-hubristic mayor of Rajneeshpuram fell hard from grace after flipping on Bhagwan and the commune to cut a deal with law enforcement. And though Wild Wild Country implies that he was swept off into witness protection, Knapp actually served two years in federal prison for his role in the group's sophisticated immigration fraud. It's no easy task to track his current residence, but curiously, there was a David Knapp who founded an El Segundo, California-based mortgage-brokerage firm in 1985 (right around the time he was working with the U.S. Attorneys office toward immunity) called Trust Capital. And public records show that there is a 69-year-old David Berry Knapp who lives in El Segundo today and was born in 1948. And per FBI records (which also divulge all those beans Knapp spilled on his fellow commune members), Knapp graduated from high school in 1967, which about adds up. Then again, Knapp would have been lucky to survive at all, given that there was allegedly at least one plot to kill him while he was incarcerated.
Margaret Hill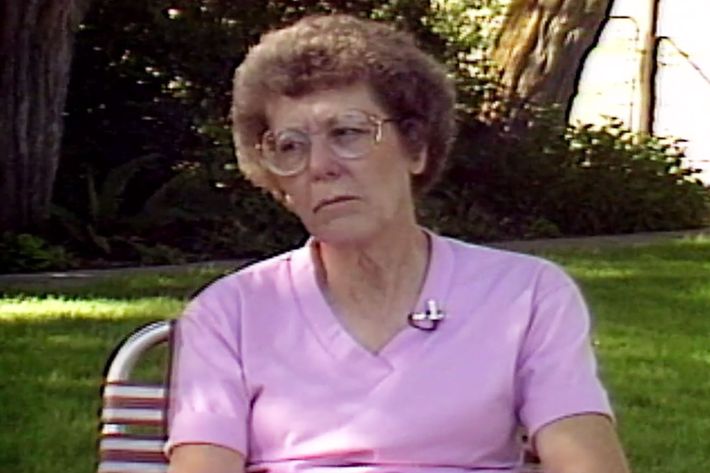 The onetime mayor of Antelope passed away in April 2016 at 95, in Hood River, Oregon, where she moved after losing her husband Phil in 2005. Prior to that, and as a direct result of her encounter with the Rajneesh, she and Phil had long been snowbirds, spending half their years in Arizona.
U.S. Attorney Charles Turner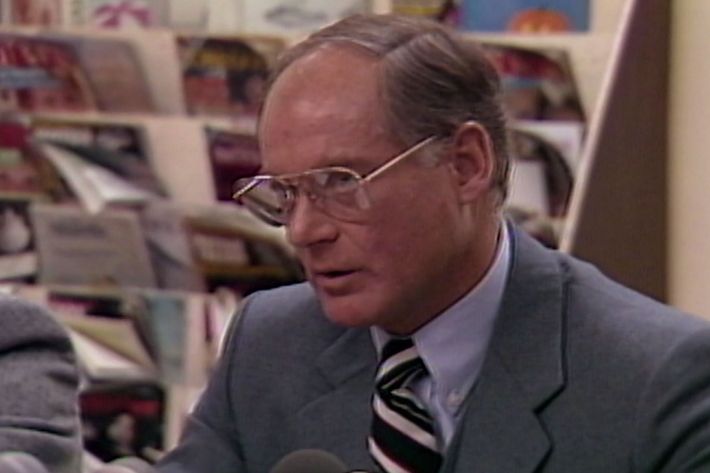 The man who brought down Bhagwan (and Sheela and others), and who was allegedly targeted for assassination by those within Rajneeshpuram, nearly survived to see Wild Wild Country come to life. Turner passed away relatively peacefully this January at the age of 82. He retired from the U.S. Attorney's Office not long after successfully prosecuting the aforementioned, and lived in the greater Seattle area from 1993 until his death.
Philip Toelkes (a.k.a. Swami Prem Niren)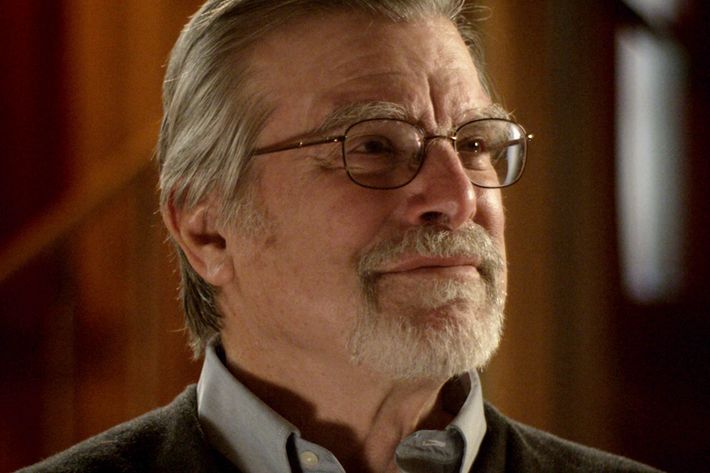 Much like Sheela, Toelkes was very forthcoming about his current endeavors, namely holing up in his cabin and working on a years-in-progress biography of Bhagwan/Osho. He also, according to his own essay on sannyasnews.org, has been busy catching up on literature — namely books by Osho and the more contemporary Eckhart Tolle, who promises personal awakening and transformation for the low price of $19.95 per month. Not to be left out of the guru game, Toelkes launched his own namesake, Washington State–based "consciousness coaching" business last year after running a meditation and training business for much of the 2010s. Wanna know more? Feel free to drop him a line.
Jon Bowerman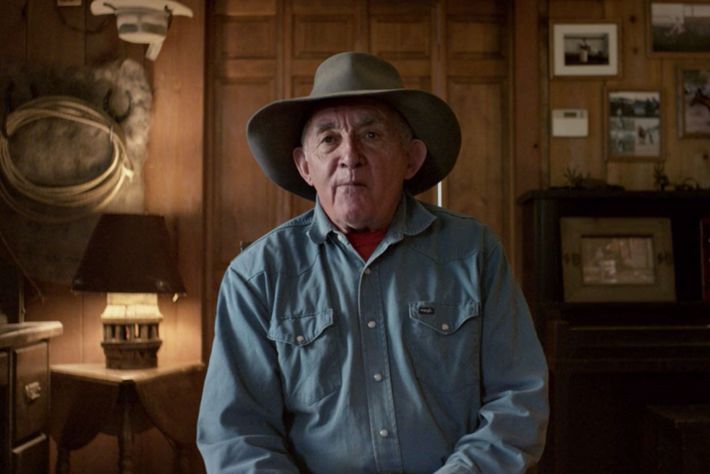 The proud rancher and son of Nike co-founder Bill Bowerman says in Wild Wild Country that he tends to relish a fight. And in recent years leading up to filming interviews for the documentary, he was nothing if not tested. Back in 2014, his then-43-year-old wife Melissa (Jon turns 80 this summer) was arrested on a litany of charges stemming from allegedly seducing and exchanging lurid photos and texts with one of her underage high-school track students. Melissa was ultimately sentenced to probation and sex-offender rehabilitation in 2016. Best we can ascertain, the two remain married, and Jon continues to train horses and volunteer his time with the Oregon Youth Conservation Corps while residing in the small town of Fossil.
Ma Prem Hasya (a.k.a. Francoise Ruddy)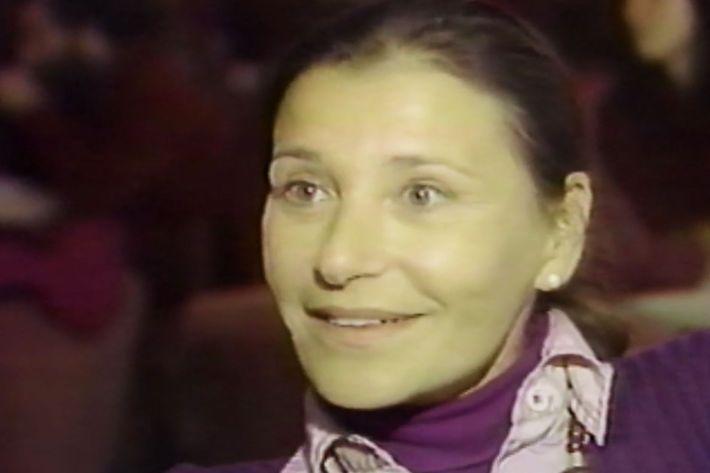 According to one account of the Rajneesh rise and fall and resurrection, Ma Prem — the ex-spouse of Godfather producer Albert S. Ruddy who eventually supplanted Sheela as Bhagwan's secretary and fled with him to India following his 1985 conviction — was still functioning in a secretarial capacity for Osho Commune International via Sedona, Arizona, as of 2010. (This, despite testifying years earlier that her former commune mates Sheela and Jane attempted to murder her husband and Bhagwan's doctor, Swami Devaraj.) Although, another telling has it that she parted ways with the larger Osho sect following Bhagwan's death. (And that version is corroborated here.) There is consensus, however, that she passed away herself in August 2014.
Dr. George Meredith (a.k.a. Swami Devaraj)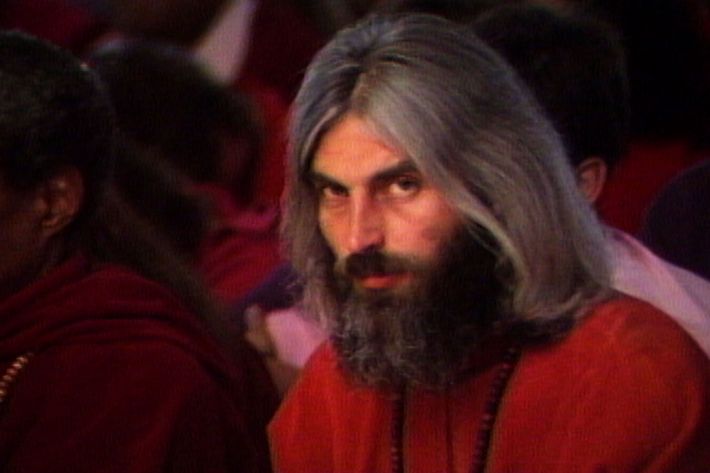 Since almost dying from Jane's near-lethal injection and testifying against her and Sheela in court, Dr. Meredith only dived deeper into his Bhagwan devotion and leadership. Today, he goes by Dr. James Andrews (or, alternatively, Swami Amrito) for reasons that are unclear, but what's certain is that he's still preaching the virtues of dynamic meditation as a vice-chair at Osho International Foundation and speaks in relentlessly dulcet tones. Andrews has not skirted controversy, whether it be whispers alluded to in Wild Wild Country that he might have induced Bhagwan's fatal state or some inter-OIF skirmishing over Bhagwan's will and alleged efforts to monopolize monetization of Bhagwan's legacy. And like any spiritual physician worth their salt, he's a popular podcast guest.
Sunny V. Massad (a.k.a. Ma Prem Sunshine)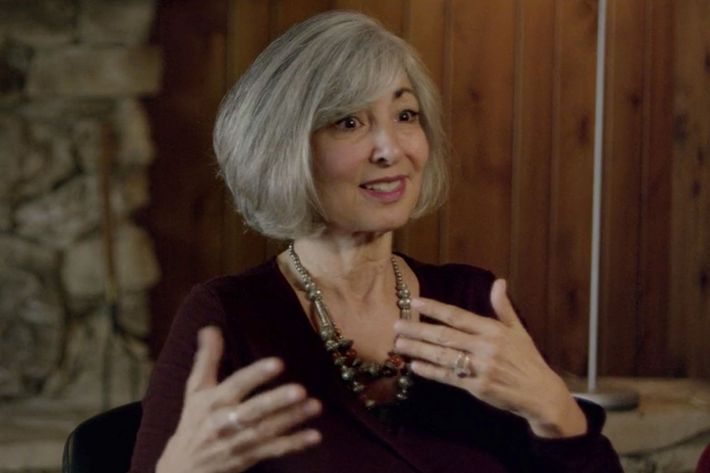 The onetime Rajneeshpuram spokesperson and loyal sannyasin was living fairly high on the hog after the commune moved back to India. At the time of Bhagwan's death in 1990, Sunny was living in a giant Pune mansion and reveling in all the dollars that new recruits were bringing in. But by the early 2010s, as revealed in this correspondence shared on Osho News, Sunny took what she learned delivering her master's thesis in "Osho's Psychology of the Buddhas" and moved on to the lush environs of Honolulu. There, she began a second career (under her given name) counseling others in meditation and self-hypnosis, which led to speaking engagements and publishing opportunities. Now retired as a practicing psychologist (and apparently on "sabbatical" from her life in Hawaii, per her online bio), Sunny spends her time running dual entrepreneurial ventures: her patented UnTherapy mode of wellness and the self-actualization program Women's Leadership Institute for Conscious Coaching. In a promotional video, she promises — much like a certain guru who inspired her — that plunking down your hard-earned cash will lead directly to "healing and transformation."
Robert Weaver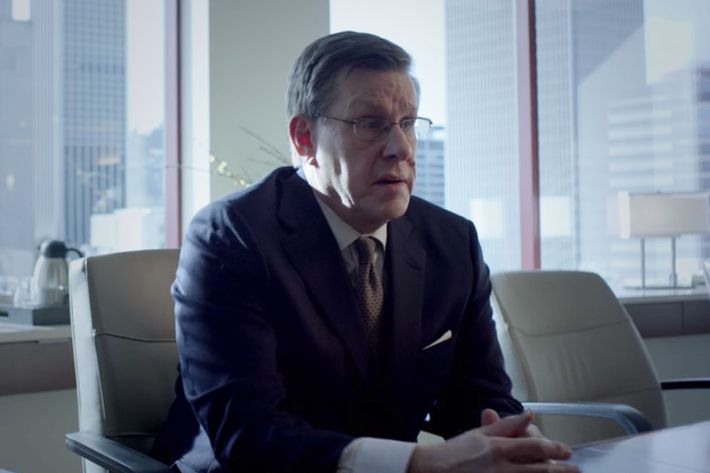 The former assistant U.S. Attorney for the District of Oregon moved into private practice not long after successfully prosecuting Bhagwan, Sheela, and Jane. Though somehow, things only got more provocative from there. In 1994, Weaver defended none other than Tonya Harding. Weaver now helps companies and persons in deep water with the government for white-collar crimes for a Portland-based firm, but was also notably recognized by the ACLU for pro bono services to Guantanamo detainees. However, his successful work on behalf of scandalized ex-Portland mayor Sam Adams is believed to have cost him a judgeship.
Kelly and Rosemary McGreer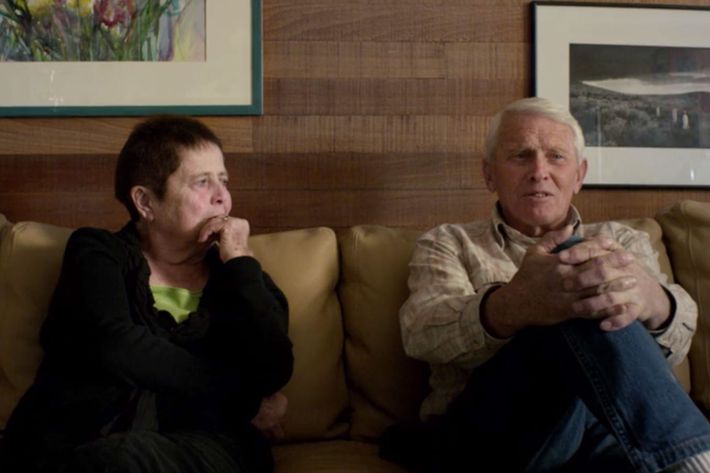 As you might imagine, this unlikely activist couple keeps a fairly low public profile apart from their participation in Wild Wild Country. Though they haven't quit campaigning for what they view as the proper apportioning of central Oregon terrain. In 2016, the McGreers — still among the small population of Antelope — successfully completed a massive land swap with the federal government that was facilitated by Obama-era legislation. Kelly in particular has also been very active in local governance over the years while simultaneously tending to hundreds of acres of farmland and the production of crops, including beans, peppermint, and carrot seed. Their son, Ian, prefers the aerial view of land, and currently develops techniques for processing Earth-imaging data.