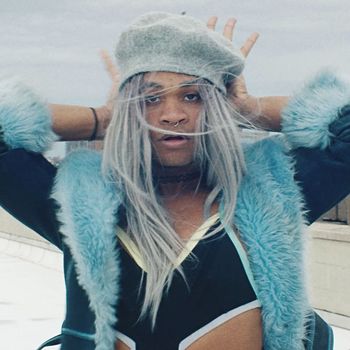 From
Headless.
Photo: NoBudge
"I think we have enough career-guiding voices in our society," says Kentucker Audley, founder of NoBudge.com, a free streaming site offering up new independent short films and the occasional feature. As its title implies, NoBudge celebrates the creative freedom often only found in work made free from commercial considerations — or, at least, commercial expectations.
Audley, a micro-indie filmmaker and actor, founded NoBudge.com in 2011 to showcase films from a relatively small, mumblecore-adjacent community, though the site has expanded over time: It now takes submissions, and it's updated daily, spotlighting new comedies, fleshed-out narratives, thumbnail documentary portraits, music videos, and more. Hyperlocal works from established New York City indie filmmakers slot in alongside rambunctious Boston romances reminiscent of Damien Chazelle's Guy and Madeline on a Park Bench, Norwegian migration narratives, and female-centric sci-fi. The site doesn't own any part of what it posts — it embeds videos already uploaded to artists' Vimeo pages, so it essentially serves as a curated signal booster, and a more audience-facing platform than the "Reel" tab on a director's website.
What's available to stream on NoBudge is, by design, all over the place, but though the films can be quirky or experimental, they're also frequently clever and conventionally enjoyable. (Many are about as long as SNL sketches, but weirder, denser, and more stylized.) To the extent that NoBudge films have any overarching thing in common, it's that they're movies by diverse, far-flung, hustling filmmakers at a point in their career where they're very eager for as many people as possible to see their work. Rather than disrupt the "for exposure" model of entry-level creative work, NoBudge seeks to make exposure an end in itself — think of it as the "free all-ages show" ethos.
It's a place to discover fun, stimulating short works from artists you didn't previously know — not everyone can ship off to a film festival to scout for tomorrow's content-makers today, but NoBudge is a low-commitment way to take a chance on the unknown. New Yorkers can see a sampling at the next "NoBudge Live" screening event, at the Nitehawk on April 9; for everyone else, here's a sampling of the best recent NoBudge titles representative of this unpredictable, bite-sized cinematheque.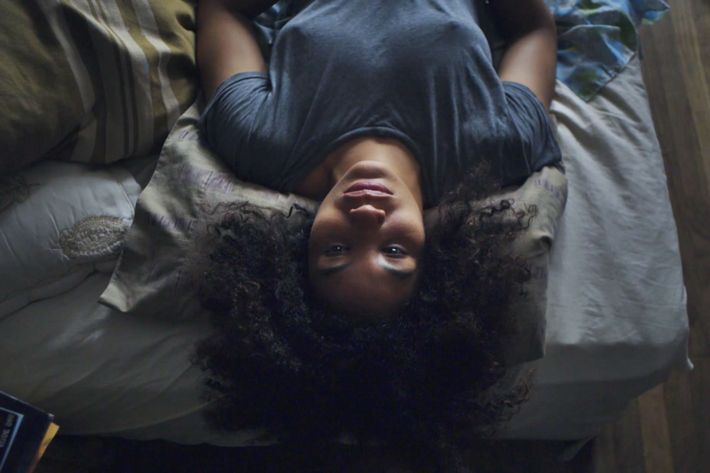 Winner of the top prize in last year's annual NoBudge Awards, and lauded at the Slamdance and Black Star Film Festivals, And Nothing Happened is director Naima Ramos-Chapman's first film, an often surprising meditation on the aftermath of sexual assault. The filmmaker stars as "Naima," who has returned home to live with her mother, and goes through the motions of everyday life in a way that's deceptively normal, but newly touchy and raw-nerved. Her monologue describing her assault is all the more powerful for the way its trauma is conveyed not with capital-A acting, but sublimated into specific behavioral details in the blocking and choices in the framing. And Nothing Happened is at once intimate and detached; it's as matter-of-fact about pubic hair and chipped nails as it is about its sneaky metaphorical flourishes. Produced and shot by the indie innovator Terence Nance, the film introduces a strong new voice in Ramos-Chapman.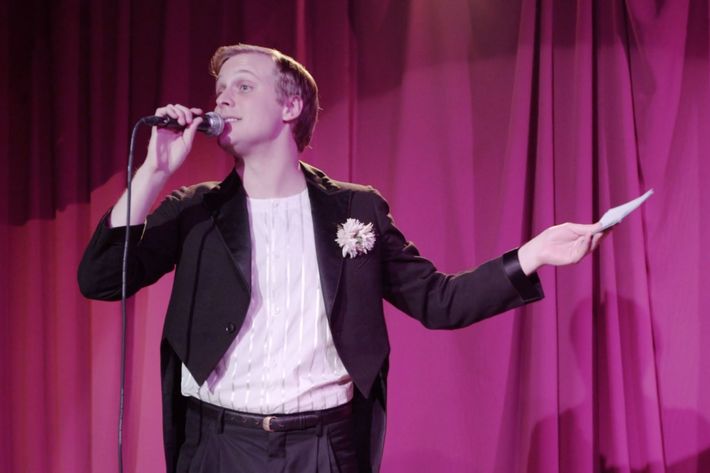 Samy Burch and Alex Mechanik's Bev begins at a talent pageant emceed by John Early, who has his inimitable easy-breezy smarm turned up to about 5. The performances — girls in white satin mid-century lingerie doing burlesque, stand-up, dramatic reenactment of dialogue from Fritz Lang's M, and interpretive dance to songs whose writer you might want to check out in the credits — reflect the main action in ways that are first ambiguous, eventually horrifying, and thoroughly surreal. Bev is probably objectively offensive, but the slow build to the reveal of its premise is absolutely magical, grounded as it is in a droll, endlessly quotable staging of a not terribly effective-seeming therapy retreat for people with trust issues. Once we understand the reason the title character is reluctantly attending, the film is hand-over-the-mouth black comedy, and also rather melancholy.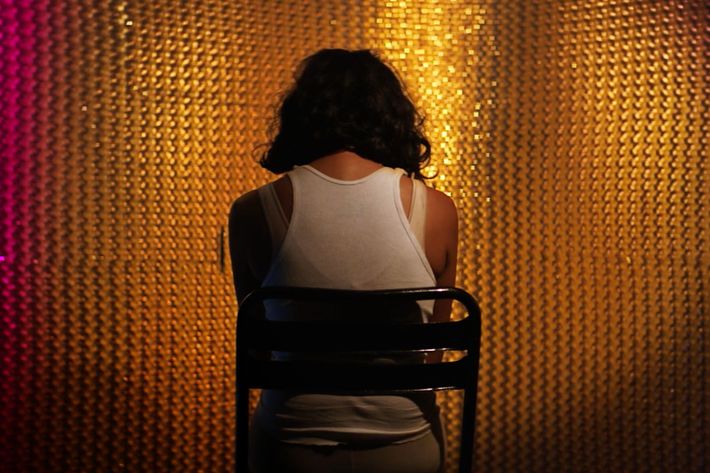 Blue, Blue is a dance film, music video, and electric mood piece from director Anu Valia, set to College's retro synth-pop banger "Critical Mass" (from the A Real Hero EP), in which a dancer contorts and emotes around a vacant warehouse like a Bushwick Maddie Ziegler. The performer, and choreographer, is Sunita Mani, Glow's Beirut the Mad Bomber and, closer to home, a member of the experimental comic performance troupe the Cocoon Central Dance Team. Steadicam photography makes Mani's dancing feel like enough of an emotional journey to sustain the film's uneasy, cryptic ending.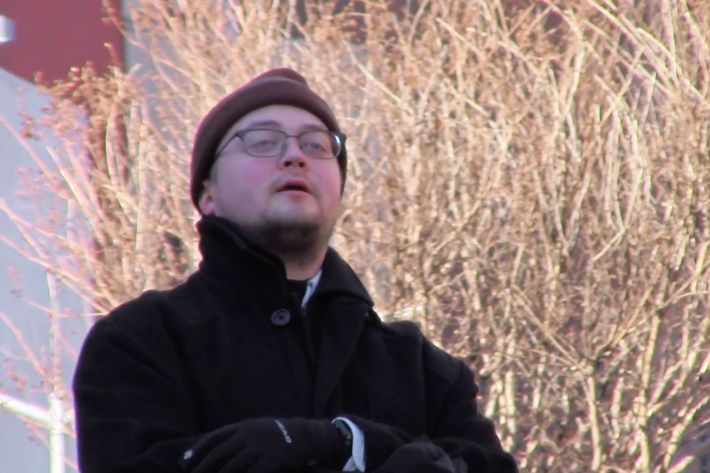 Cinema Brut gives the impression of having been shot guerrilla-style on a wintry day or two around Borough Hall, the Atlantic Center, and Grand Army Plaza. Co-director Bennett Clarkson, who has an awkward, camera-unfriendly manner and unkempt appearance, ambushes a series of strangers into improvising scenes for his "movie," though they can't see any crew. Their performances blur the line between amateur and professional, even as the dramatic situations — Bennett acting up a storm opposite a stern father, or an unresponsive crush — seem to reveal some sad truths. The film pushes the edgy, unasked-for intimacy of both New York City street encounters and indie filmmaking into cringe-comedy psychodrama; it's compelling, and the jokes keep arriving from unexpected angles.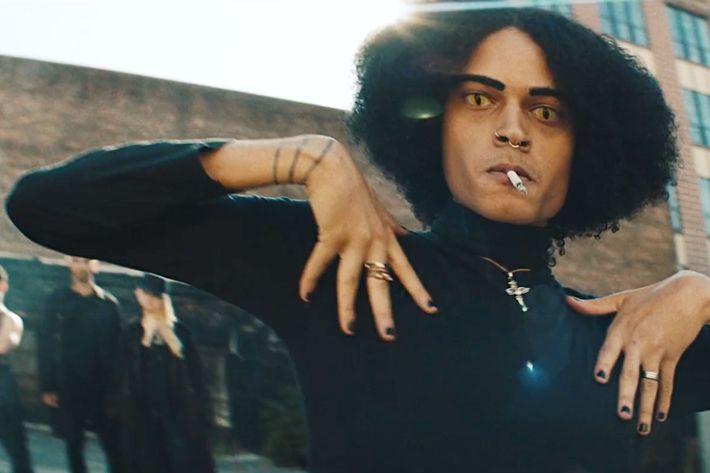 Opening on a ringtone from a cracked-screen iPhone, Sebastian Sdaigui's Headless is a group portrait of three queer performers in the city. Cut together like an extended trailer, the film makes a strong impression, with weedy wisdom ("don't suck dick on a full stomach"), rooftop voguing to a brash soundtrack featuring Princess Nokia, and interviews reflecting on gay-bashing, race, and gender confusion and presentation.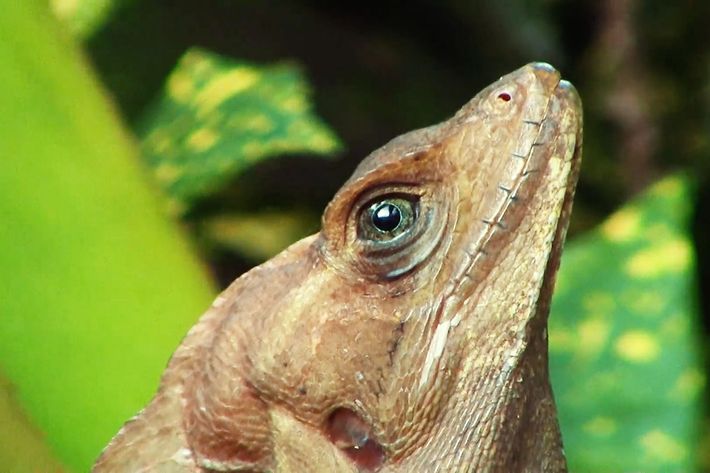 The pseudonymous director of Lance Lizardi shares his name with the titular character, who changes his name to reflect his reptilian affinities. Over the course of this gross, eerie montage, this Florida Man starts out as a hobbyist, becomes an obsessive, and finishes as a kind of swamp thing himself. The film has the glitchy grammar of the found digital object, the fetid anarchy of the Everglades, and the squicky-to-the-touch intensity of a pagan ritual designed by the weirdest kid in your high school. It is especially recommended to anyone who's ever considered wearing a live lizard as an earring.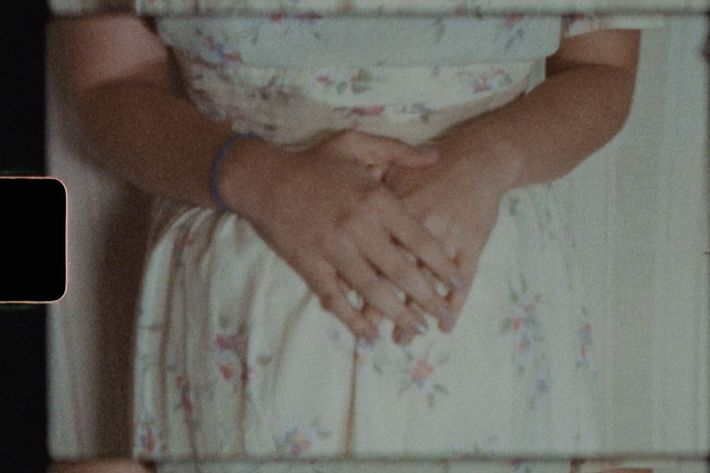 Maternal is a subjective trip into the headspace of a pregnant woman who'll soon give her baby up for adoption. In this four-minute sliver of narrative, starring co-director Anamari Mesa, she travels to meet the adoptive parents, and is caught in an emotionally transient state of waiting, worrying, and daydreaming. Mixing gauzy Super 8 and handmade animation with diaristic voice-over and haunting music, the film has the feel of a memory, and the momentum of a premonition.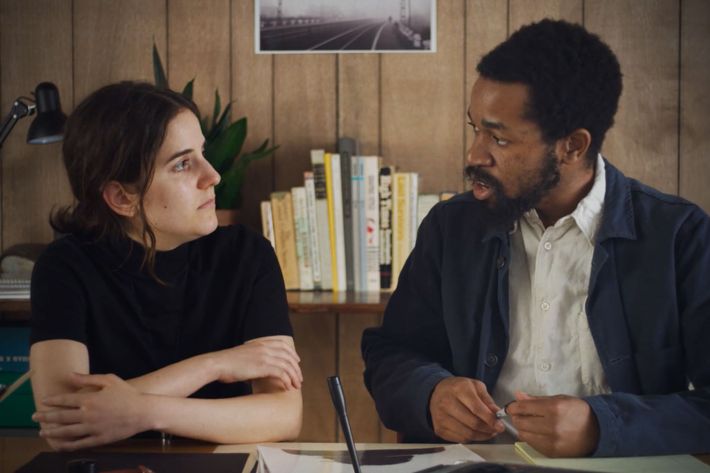 Graham Mason's The Photos of Ana bites the hand that feeds it, taking the piss out of DIY culture's self-importance and amateurism. In the film, a sincere freelancer (Ike Ufomadu) sits down at a table with the serious Ana (Ana Fabrega), and interviews her about her banal vacation snaps. Sinuous music underscores the hushed, deadpan back-and-forth of artist/oracle and interviewer/supplicant, making the film's several dad jokes even more satisfying in their puncturing dopiness.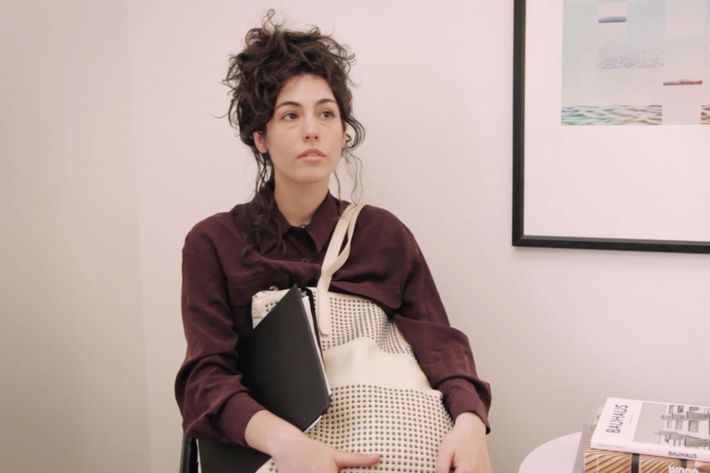 Sneakers wrings tough laughs from the deep humiliation of the pitch meeting. Writer Amy Zimmer stars as a shoe designer whose presentation to a cheery, corporate-casual boardroom is derailed when she becomes overwhelmed with emotion. The pathos of the vulnerable freelance Creative, who must channel her passion for her work into a feigned emotional bond with a (quite probably malevolent) brand, is here deadly serious, and darkly hilarious. Since seeing this film, I have begun every cover letter by declaring, as Zimmer does, "Sneakers are my life."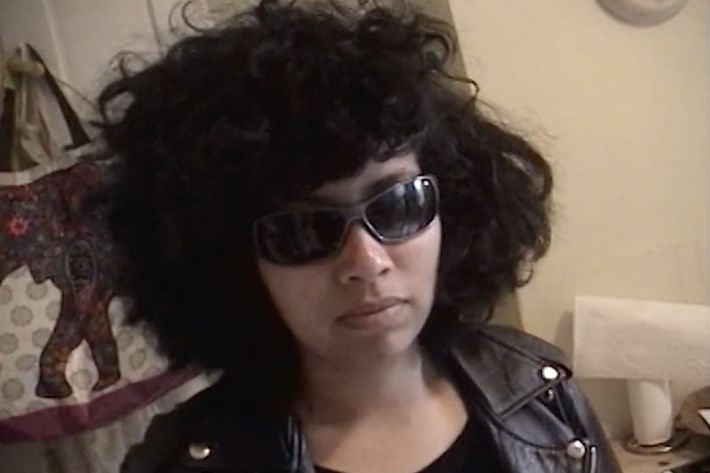 In thematrix061702_ROUGHV.5.wmv, we watch through a camcorder as three Brooklynites attempt to remake The Matrix in an apartment, fighting such Apocalypse Now/Fitzcarraldo–style production obstacles as a fuzzy recall of the film's plot, improvised fight choreography, and a smaller budget for props than the Raiders of the Lost Ark: The Adaptation kids had (the red and blue pills are … not red and blue). When a tragically awkward, needy roommate (played by director Tynan DeLong) shows up and asks to play, too, the film becomes a meditation on childlike entitlement persisting into ostensibly adult personal and artistic relationships. Also: "I'm Morpheus. Please have a seat."