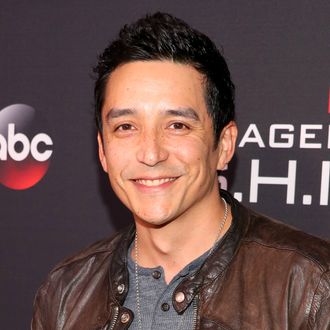 Gabriel Luna.
Photo: Christopher Polk/Getty Images
Actor Gabriel Luna is your new Terminator. Follow him if you want to, you know, see him be the new Terminator. According to Deadline, the Agents of S.H.I.E.L.D actor, who played Ghost Rider on the ABC series, will reportedly portray the titular futuristic cyborg in the franchise's upcoming sixth addition. (Okay, so the film technically does not have a confirmed title, but given the previous five Terminator movies, "Terminator" will probably be in there somewhere.)
Luna will be joined by new costars Natalia Reyes, star of Lady, La Vendedora de Rosas, and Scream Queens' Diego Boneta. As previously announced, Arnold Schwarzenegger and Linda Hamilton will return for the James Cameron-produced film, which is a sequel to 1991's Terminator 2: Judgement Day. There is almost no way director Tim Miller will ask Gabriel Luna to do an Austrian accent, but…what if he does?