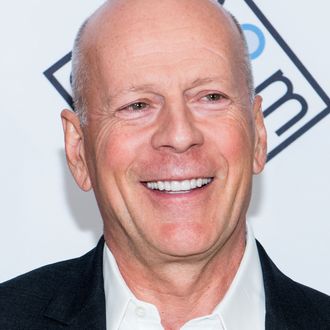 Photo: Noam Galai/WireImage
After years of roasting some celebrities who may have been seen as "easy targets" such as Charlie Sheen, David Hasselhoff, and Donald Trump, Comedy Central is continuing in its quest to aim their Comedy Central Roast at more mainstream figures. In their first roast since Rob Lowe in 2016, Comedy Central announced on Tuesday that their next honoree will be the most iconic movie actor to ever sit in the chair for televised roasting: Bruce Willis.
Comedy Central announced that the taping would take place in Los Angeles, but no TV premiere date has been announced other than "This Summer," as seen in the teaser trailer."This ain't the first time I'll be tied to a chair and held hostage by a group of humorless assholes for a couple hours," said Willis, via Deadline.
Willis can most recently be seen in the Eli Roth film Death Wish, which has an 18% on RottenTomatoes. Let the roasting begin.