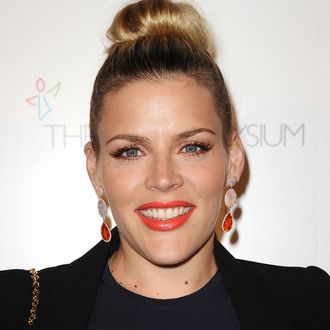 Busy Philipps.
Photo: 2016 Getty Images
Your resident Instagram story maven will soon be heading over to Netflix … damn it. Unbreakable Kimmy Schmidt has added Busy Philipps to the show's fourth season in an unspecified role, TV Line reports. Her guest arc isn't expected to exceed one or two episodes, or feature Michelle Williams in any capacity, but we do know she'll be sharing some scenes with Lillian. "How lucky am I to get to work with this icon," Philipps posted on Instagram with Carol Kane, who we can confirm, yes, is an icon.
The news of Philipps's casting serves as a nice, full circle moment in a way — she was originally supposed to star in a zany Tina Fey- and Robert Carlock-produced sitcom about sisters who perform a "Sully Sullenberger-esque act of public heroism" last year, but it never got picked up to series by NBC. In the meantime, we can settle for this.