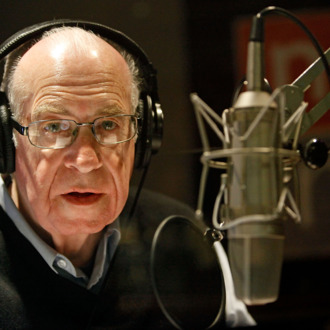 Carl Kasell, who announced the news on NPR's "Morning Edition" and served as an official scorekeeper on "Wait Wait … Don't Tell Me!," died on Tuesday of complications from Alzheimer's disease in Potomac, Maryland, reports NPR. He was 84.
Kasell began his celebrated career in radio broadcasting at just 16 years old when he DJ'd a late-night music show in his hometown of Goldsboro, North Carolina. He continued to spin music on the air for his college radio station, WUNC at University of North Carolina, and after enlisting in the army he returned to the airwaves in Goldsboro and then in Northern Virginia before landing a part time job at NPR's "Weekend All Things Considered" in 1975.
In 1979, Kasell read the news on the first-ever broadcast of "Morning Edition." He would continue to serve as a newscaster on the program for the next 30 years. In 1998 he revealed his funny side when he became the official judge and scorekeeper of the news quiz show "Wait Wait … Don't Tell Me!" During the show's run contestants could win his famous voice on the outgoing message of their answering machines.
Kasall retired in 2014.