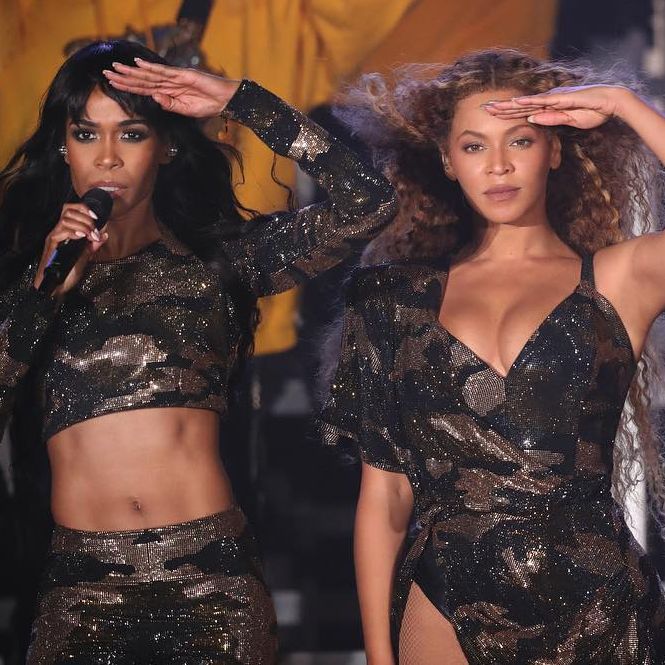 A Destiny's Child reunion.
Photo: Beyonce/Instagram
Some call it fate, some call it destiny, others will say it's part of a grander music festival marketing scheme: Regardless, a Destiny's Child reunion occurred this weekend thanks to the desert haven of Coachella, with Beyoncé bringing out her gals Kelly Rowland and Michelle Williams to perform a few of their anthems during Bey's epic, career-defining set. If you enjoy "Say My Name," "Soldier" and "Lose My Breath," it's your lucky day, that's what they played! But if you prefer "Survivor," Bootylicious" and "Jumpin Jumpin" … sorry. This ain't a career retrospective!
Coachella is currently being cagey about streaming the reunion online, so here's the best social media video we could find in the meantime:
Go nuts, Beyhive!