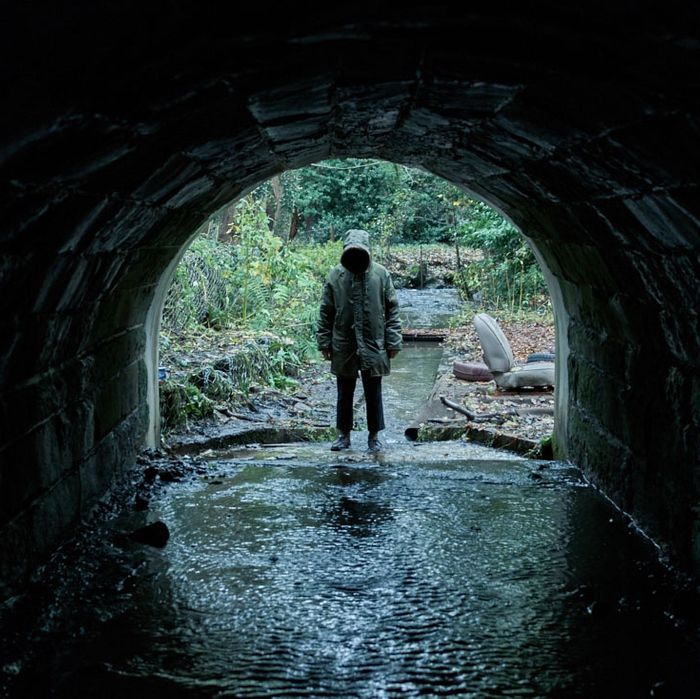 This weekend, the silence-shattering monsters of A Quiet Place will try to run up on the box office once again and reclaim the top spot, after falling to second place behind the Rock and his gargantuan gorilla in Rampage last week. But if you don't want something so big and unruly as sound-seeking hell beasts, great white apes, or building-sized alligators, there's a new, quieter entry debuting this weekend that contains more thrills than its modest packaging would suggest.
Ghost Stories is the feature-film debut of writers and co-directors Andy Nyman and Jeremy Dyson, who adapted the movie from their stage play of the same name. It's a cheeky, devilish anthology of three horror stories tied together by a central mystery, and pound for pound, it's one of the creepiest movies of the year so far. So listen to your trusted friends here at Vulture as we break down why you need make Stories your scary appointment viewing this weekend.
It Gets Back to the Basics
This movie is lean on special effects and heavy on good old-fashioned anxiety. Are you burned-out on massive world-building exercises and CGI apparitions? Do you long for a return to things that simply go bump in the night? Ghost Stories combines the wry sensibility of a dark British comedy with classic Terrible Place scenarios to keep viewers emotionally off balance as the movie's central character, Professor Goodman (Nyman), sets out to debunk three unsolved paranormal mysteries. The ghostly encounters play out in flashbacks, as Goodman's subjects recount their horrifying tales in just-long-enough vignettes that take you into dark basements, haunted woods, and cold, lonely houses.
It's (Mostly) Good Clean Fun
The currency of the land in Ghost Stories is distress, not loose body parts or buckets of blood or sexual violence or cannibalism or open major arteries. Each segment of the movie is a story you can imagine being told around a campfire or while you're huddled under a blanket with friends, holding a flashlight under your chin to affect a spooky ambience. If your gore threshold is low but your hunger for scares is high, Ghost Stories will suit you. This one is for viewers who want the cold sweats without the hard-R sensationalism.

The Performances Are Outstanding
The stars of the titular ghost stories are Paul Whitehouse, Alex Lawther, and Martin Freeman, and the effectiveness of each actor is what makes the short films within a film so very fun. Freeman is destabilizing as a shotgun-toting white-collar businessman dealing with fatherhood and demonic invasion of his home. Whitehouse plays the aging gruff man who toils in a swing-shift job and drags the audience down with him as he falls into a fear spiral. And Lawther is chilling as a broken young man ignored by his family and suffering serious PTSD following a run-in with something inexplicable in the woods near his home. Lawther's scenes in particular prove how little you need to evoke true fear in an audience, as long as you have a sharp story, a committed performer, and some truly abusive lighting.