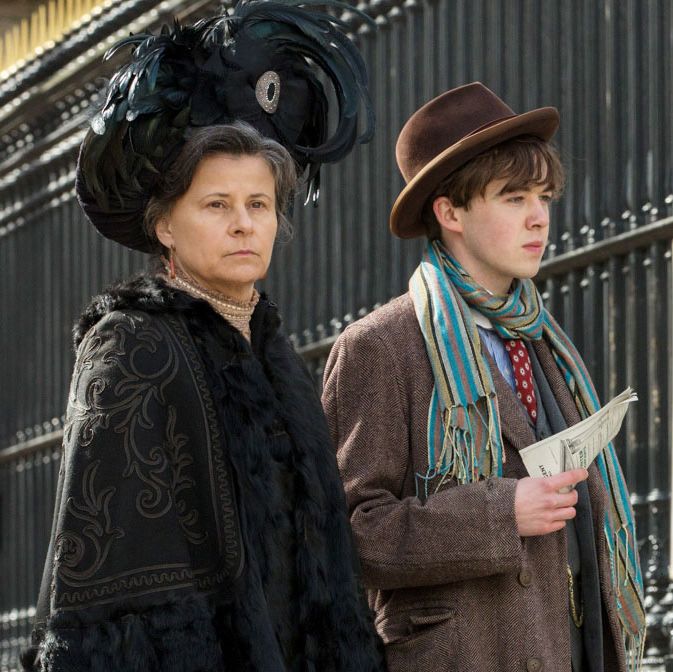 Photo: Laurie Sparham/Starz Entertainment, LLC
Much of the press campaign around the TV adaptation of Howards End has stressed that it's not a regular period drama, but a cool, modern one. It's written by Kenneth Lonergan, it introduces new ideas about race and class to the story, and it's performed with modern rhythms with a cast led by Hayley Atwell. But halfway through the four-part miniseries, it's time talk about one of the show's unsung strengths: Alex Lawther's scene-stealing turn as Tibby, the Schlegel sisters' useless younger brother.
E.M. Forster's novel, for those who aren't familiar, centers on the two Schlegel sisters, who live comfortably (but not exceedingly well) off of their parents' money in Edwardian England. They're energetic intellectual types who like to debate things like women's suffrage and who get tangled up with the wealthier, more conservative Wilcox family. They also live with their brother Tibby, an insufferable hypochronic who's supposed to be going to Oxford but spends most of his time moping around their place. In the hands of Lawther, who was last seen moping in The End of the F***ing World, Tibby becomes one of the show's most reliable punchlines.
In large part, this is because Lawther punctures the expectations of what you'd see in a period drama. He spends most of Tibby's scenes drinking tea, eating scones, or asking for one of those two things – period enough, sure – while also reclining on furniture in the limpid, modern boredom of a contemporary teenager. Lawther's performance underlines the way in which being a man in a certain social class not only encourages someone to be a total brat, but also get away with it. When his sisters ask if he's ever going back to Oxford, he shrugs and says he might not bother. He has money anyway.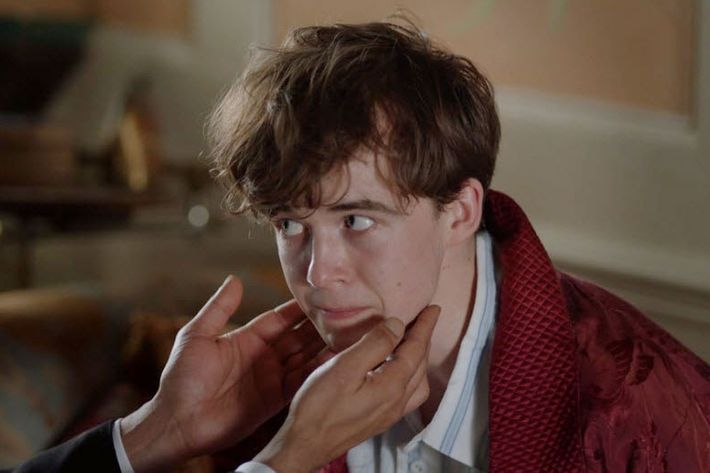 In the Merchant Ivory film adaptation, Tibby was more of a tossed-off side character, but here Lawther finds all sorts of little obsessions and petty resentments in the text, which hew close to Forster's dry wit. His Tibby is generally uninterested in his sister's business unless it directly affects his well-being and quietude (he's extremely rude to their friend Leonard Bast), and more interested in playing his music, studying his fossils, and – in one hilarious bit in a later episode – doing his chest exercises. It's a performance that feels immediately recognizable in the present, while still grounded in the particulars of its historical moment. It's an argument for the kind of acting and direction that make a story like Howards End feel alive, which is to say that it reflect the ways in which human personalities are constant, and yet play out against specific circumstance – which is to say tht every spoiled brat ends up being spoiled and a brat in a specific way. (To be fair, Tibby remains very much loved by his sisters, and probably most viewers, as he is pretty adorable.)
In conclusion, I leave you with the face Lawther makes in the first episode, after he's forced to stand up in the middle of a music concert because his sister accidentally stole a man's umbrella. It's the face of a manboy who has rarely done anything for anyone else in his life and doesn't particularly want to begin now.