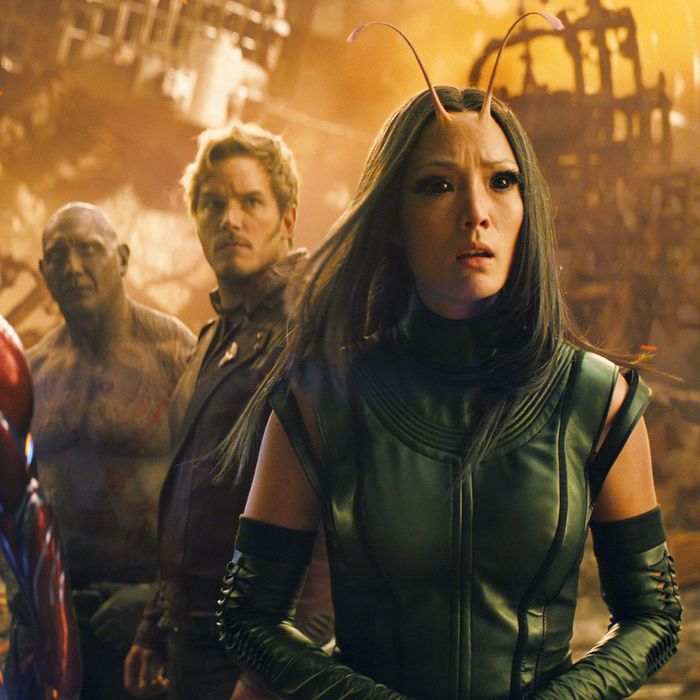 These people aren't in the quiz.
Photo: Marvel Studios
The Marvel Cinematic Universe is often described as a "juggernaut" or even a "steamroller," but I prefer to think of it as a vacuum, one that is likely to suck up every actor in Hollywood sooner or later. Much as the Harry Potter movies kept a generation of English actors off the dole, the 19 films of the MCU have offered a reliable paycheck for all manner of actors, be they Australian soap stars, eccentric thespians, or even former WWE heels. To celebrate the franchise's grand climax in Avengers: Infinity War, we're offering you this simple quiz: We'll name an actor, and you tell us if they've ever been in a Marvel movie. (To keep it easy, we're ignoring the TV shows.)
Has This Actor Ever Appeared in the Marvel Cinematic Universe?
Here are 30 actors. You tell us if they've been in an MCU movie.