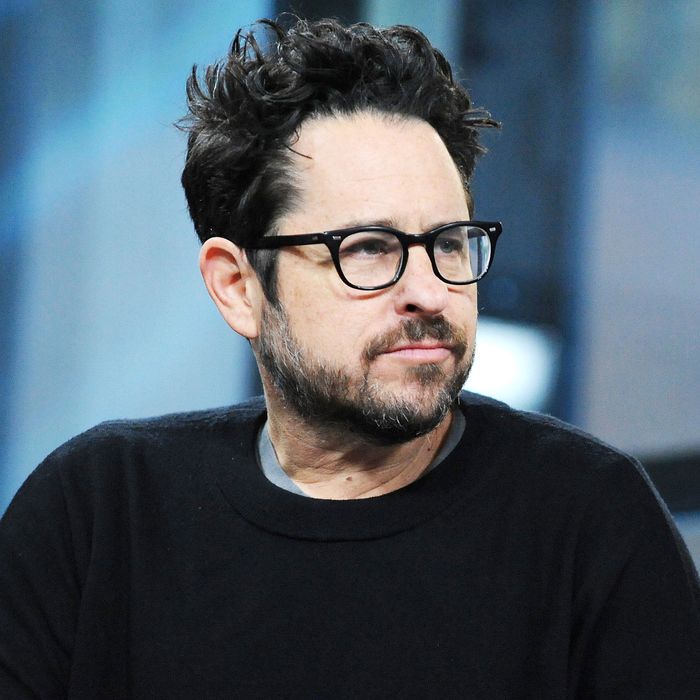 Abrams.
Photo: Desiree Navarro/WireImage
"Bad Robot's first R-rated film." That was the major news takeaway from Paramount's CinemaCon panel Wednesday evening, announcing the J.J. Abrams–produced unveiling of the period-genre-horror-thriller-hybrid-insane-mashup Overlord.
To date, Abrams, the blockbuster-launching writer-director-producer, whose Bad Robot production company is behind wildly lucrative installments of the Mission: Impossible, Star Trek, and Star Wars franchises, has only attached his name to cinematic fare as transgressive as PG-13. In a prerecorded video clip, broadcast during the Las Vegas convention, he described his new mashup movie in fairly hyperbolic terms. "Because it is R-rated, I can describe it as batshit crazy," Abrams said. "It is a crazy sci-fi, action, horror film that takes place in World War II, directed by Julius Avery. It is super fun. We're really excited about it."
The filmmaker was quick to qualify: "It's not a Cloverfield movie. We are developing a true, dedicated Cloverfield movie soon."
Launching into the exclusive clip, which had never been screened publicly outside of CinemaCon, Abrams explained Overlord's action kicks off on June 5, 1945 — 12 hours before D-day. A plane full of paratroopers is seen absorbing enemy fire over an unidentified ocean. Bullets slash through the hull of an American bomber. And co-star Jovan Adepo is shown being ripped out of the plane's hull (to the tune of AC/DC's "Hell's Bells") only to land in a Nazi hellscape, but with a clear agenda to proceed with extreme malice.
The young G.I. not only finds himself behind enemy lines. He, along with co-star Wyatt Russell, portraying another beleaguered American military grunt, is confronted by a horror show of Third Reich–manufactured zombies: ghouls with melted faces, Nazis with flamethrowers, and no shortage of syringes full of mysterious red liquid.
The clip's final shock is a pull-off-the-cloth reveal of a bone-pale disembodied woman's head attached to a partial spinal column floating in a formaldehyde-esque tank. Despite her total absence of a body, the head still turns to look at her American would-be saviors and exclaim, "S'il vous plaît!"