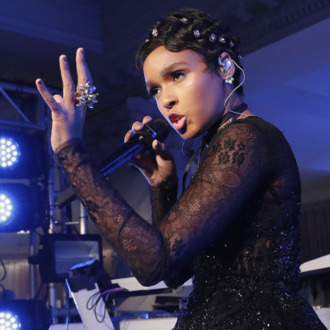 Janelle Monáe.
Photo: Cindy Ord/Getty Images for Lord & Taylor
Janelle Monáe has released another single in advance of her new album Dirty Computer's release. Dropped overnight with less fanfare than the previous singles "Make Me Feel," "Django Jane," and "Pynk," the new track, "I Like That," is a sexy song that takes its time. "Sometimes a mystery, sometimes I'm free / But they don't know my mood or my attitude / Sometimes I wanna roll or stay at home / Walking contradiction, guess I'm factual and fiction," Monáe begins. "I Like That" is about living life in the balance of what may appear to be inconsistency. In the bridge, Monáe recalls what it was like growing up and being bullied for having her own sense of style. Listen to the new single below:
"Oh me oh me oh me oh my!" Dirty Computer will be released April 27.