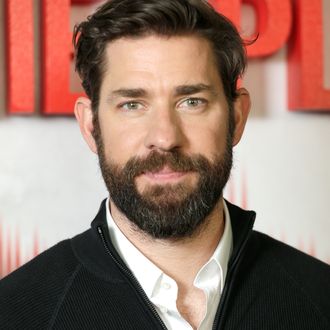 John Krasinski in 2018.
Photo: John Phillips/Getty Images
After the success of his new horror film, John Krasinski is planning to take on another genre. According to The Hollywood Reporter, the actor and filmmaker is following up A Quiet Place with sci-fi thriller Life on Mars. The movie is based on Cecil Castellucci's short story We Have Always Lived on Mars. The plot centers on a woman who is one of only a few descendants of a human Martian colony long abandoned by Earth. One day she discovers that she can breathe the planet's toxic atmosphere.
Krasinski is teaming back up with his A Quiet Place producers — Michael Bay, Andrew Form, and Brad Fuller — to produce the project. He is reportedly not expected to star in the movie, but, hey, maybe there will be a part for his favorite Devil Wears Prada star Emily Blunt.