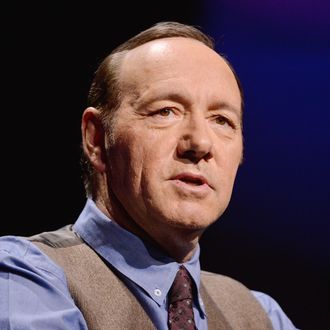 Photo: Michael Tullberg/Getty Images
Prosecutors at the Los Angeles County District Attorney's Office are reviewing a case against Kevin Spacey. According to NBC News, the county's sheriff's department presented the case to prosecutors on April 5, and it is under review by the DA's Sex Crimes Task Force.
In October, actor Anthony Rapp went public with an accusation that Spacey sexually harassed him when he was 14. Following Rapp's account, dozens of other men came forward with similar claims, accusing Spacey of sexual misconduct, groping, and having a sexual relationship with a minor. In addition to the Los Angeles County case, Spacey is the subject a Metropolitan Police investigation in London, and a complaint filed with Nantucket police. In November, Spacey was fired from House of Cards and a spokesperson said he was "taking the time" for evaluation and treatment.