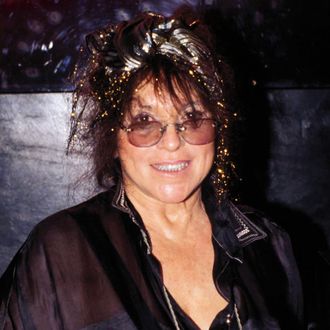 Photo: NBC/NBC via Getty Images
Mitzi Shore, c0-founder of The Comedy Store standup club in Hollywood, has died. Shore founded The Comedy Store in 1972 with her then-husband Sammy Shore, taking over full ownership in 1974 after their divorce, with such comedians as Jerry Seinfeld, Garry Shandling, Jay Leno, Robin Williams and countless more having made appearance after appearance at Shore's club. In the late 70s, Shore opened The Belly Room in The Comedy Store as a place strictly for female comics to perform. She has four children, including actor and standup Pauly Shore. She was 87.
The Comedy Store released the following statement on Wednesday morning:
"It is with great sadness and very heavy hearts that we report the passing of Mitzi Shore, the legendary Godmother of the world famous Comedy Store. Mitzi was an extraordinary businesswoman and decades ahead of her time who cultivated and celebrated the artistry of stand-up comedy. She was also a loving mother, not only to her own four children, but to the myriad of comedians who adored her. She leaves behind an indelible mark and legacy and has helped change the face of comedy. We will all miss her dearly.
In lieu of flowers, please consider a donation to The Motion Picture and Television Fund, where The Comedy Store has created a Comedian's Assistance Fund – https://www.mptf.com/donate.
The Comedy Store will be closed today."