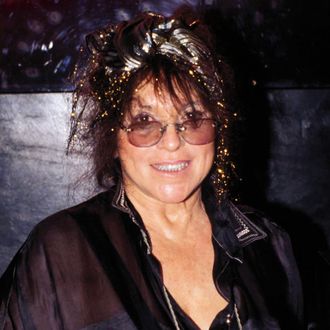 Mitzi Shore.
Photo: NBC/NBC via Getty Images
Mitzi Shore, founder and owner of the iconic Los Angeles comedy club the Comedy Store, has died at 87. According to TMZ, Shore died Wednesday morning from an unknown neurological disorder. TMZ reports that Mitzi had been in hospice for some time, and her son, comedian Pauly Shore, took her to the Comedy Store Monday to say good-bye. Founded by Mitzi and her ex-husband Sammy Shore in 1972, the Comedy Store was an essential testing ground for many iconic comedians. Robin Williams, Roseanne Barr, Jerry Seinfeld, Garry Shandling, Jay Leno, David Letterman, Chevy Chase, Arsenio Hall, and Marc Maron all performed there early in their careers.
"It is with great sadness and very heavy hearts that we report the passing of Mitzi Shore, the legendary Godmother of the world famous Comedy Store," a statement from the Comedy Store said. "Mitzi was an extraordinary businesswoman and decades ahead of her time who cultivated and celebrated the artistry of stand-up comedy. She was also a loving mother, not only to her own four children, but to the myriad of comedians who adored her. She leaves behind an indelible mark and legacy and has helped change the face of comedy. We will all miss her dearly." The Comedy Store will be closed Wednesday.
Besides Pauly Shore, Mitzi is survived by three other children: Peter, Scott, and Sandy.