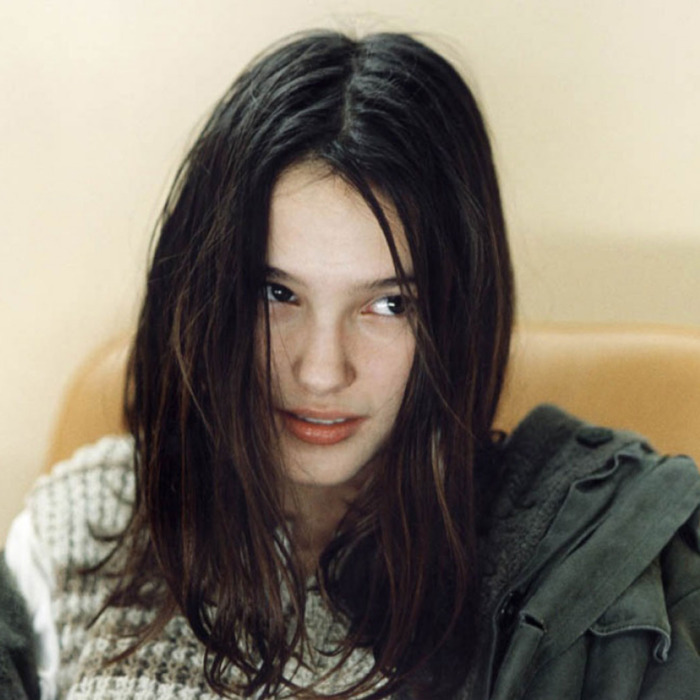 Virginie Ledoyen in Cold Water.
The writer-director Olivier Assayas found his voice in his fifth feature, a high-strung teenage love story called Cold Water that was released in 1994 in France but not, until now, in the United States. You'll understand why midway through, when the film is suddenly flooded with the kind of classic '60s and early-'70s rock songs that give producers strokes. Who had the money to pay for them? Janus Films has taken care of that now, and so Cold Water (with a 4K restoration) is ready to be seen (and heard) on the big screen prior to its release on DVD/Blu-ray. Hot dog.
Assayas originally made it for a TV series called Tour les garçons et les filles de leur âge, which was built around filmmakers re-creating their adolescence using music they'd listened to at the time. Assayas must have seen his future in his past: Eureka! He seems to have been born with a peculiar kind of nostalgia, a longing for a place and time that even if reaccessed is breaking up, dissolving. To reach his Eden involves an attempt at self-obliteration.
Cold Water's dissolute Eden is outside Paris in 1972, when the counterculture had changed everything but its aims were becoming foggier and more chaotic and its energy to turn weirdly inward. The teen protagonists, Christine (Virginie Ledoyen) and Gilles (Cyprien Fouquet), are attractive delinquents. Her divorced father — whom she despises — has just won custody of her and plans to put her in a treatment facility with the cheerful name Beausoleil. His family is more stable but he simply doesn't speak their language. It's not that the kids and adults are in conflict. It's that they inhabit different realms, different time-space continuums. The grown-ups' beloved Rousseau and Caravaggio mean nothing to Gilles. He'd rather shoplift a bunch of albums and play with sticks of dynamite.
Yes, Gilles acquires dynamite sticks and fuses, which prepares you for something literally incendiary that — Chekhov's conviction about what happens when you introduce a gun in the first act notwithstanding — never comes. But Cold Water is always on the brink of an explosion. Spotted by store detectives with his pilfered LPs, Gilles escapes but Christine ends up sitting in the office of a detective, whom she tests, lies to, mocks. Beausoleil can't hold her. After she escapes, she and Gilles meet at a party at night outside a dilapidated country manse — at which point the narrative leaves one set of tracks and takes off into the ether, becoming freer, louder, more entrancing.
The first thing you notice is that Janis Joplin's stupendous, from-beyond-the-grave cover of "Me and Bobby McGee" goes on longer than you expect while the camera zigs around, picking up teenagers as they move from one pocket of light to another. Then there's the whole of Alice Cooper's "School's Out," followed by Dylan's sublimely fatalistic "Knockin' on Heaven's Door" as teens pour gasoline on the ground and start an immense bonfire. Christine and Gilles are dancing and kissing lightly by themselves when we get to Leonard Cohen's "Avalanche." A chill blue dawn comes with a long shot of male and female teenagers squatting along the ridge, apparently pissing and shitting to Nico's plaintive dirge "Janitor of Lunacy." As the song with its haunting organ continues, Christine and Gilles take off for a distant artist commune. Their journey ends along a frigid, rushing river — a blue-gray that chills your bones.
Assayas would develop the themes and motifs that he sets forth here over the next two decades: the dissolving past, the ache for a communal existence, the misty imprecision of rebellion, the transporting power of music, the fragility of identity. He has gotten more daring, more inventive, more sophisticated in his formal tricks. But Cold Water has the kind of emotional purity that puts it in a class by itself. Its blue fog envelops you.