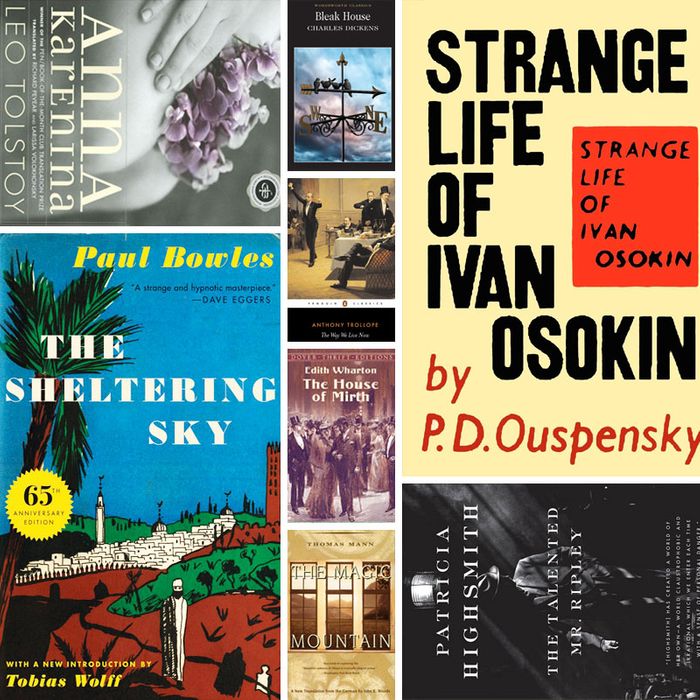 Bookseller One Grand Books has asked celebrities to name the ten titles they'd take to a desert island, and they've shared the results with Vulture. Below is New Yorker cartoonist Roz Chast's list.
I prefer fiction to nonfiction and really like getting involved in a long novel. A friend of mine said reading a long novel is like launching an ocean liner. It's hard to get it out of the dock, but once it starts, there's a lot of momentum. I like social satire and I love novels about money and social class. I loathe "fantasy." There are a few science-fiction books I like, like Childhood's End by Arthur C. Clarke, and The Three Stigmata of Palmer K. Eldrich by Philip K. Dick, but if they start to feel like "fantasy," I'm out. I avoid books about either World War. Or any war, really.
I have read a lot of relatively recent novels that are wonderful too. I love Don DeLillo and George Saunders and Rachel Cusk and a million billion other writers. And don't get me started on graphic novels and memoirs. There is so much great stuff out there.
Okay. I'll stop now. Favorite books:
The Magic Mountain, by Thomas Mann
This is about a young man who goes to a sanitarium in the Swiss Alps to visit his tubercular cousin and winds up staying there for seven years. To paraphrase the Stefon character from SNL, "It's got everything: love, illness, art, philosophy, religion …"
Strange Life of Ivan Osokin, by P.D. Ouspensky
This is a very odd book that I love to complete bits. I read somewhere that the movie Groundhog Day is based on it. It's about a guy who gets the chance to live his life over again so he can correct his mistakes. This miraculous do-over works as long as he remembers that he is living his life over again, and doesn't just keep rationalizing his mistakes. Guess what happens.