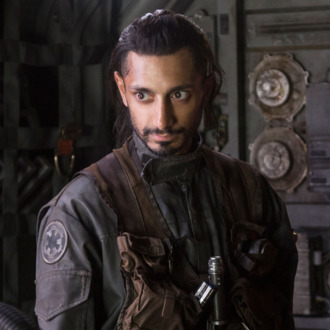 Riz Ahmed in
Rogue One
.
Photo: Jonathan Olley/Lucasfilm Ltd
Screenwriter, director, and producer Tony Gilroy was hired by Disney to help with those infamous Rogue One reshoots several years ago, and today he spoke for the first time about how dire the situation was. On the podcast The Moment with Brian Koppelman, Gilroy said, "They were in such a swamp. They were just in so much terrible, terrible trouble that all you could do was improve their position," further describing the movie as, "just a mess" before fixes were made.
Considering these were Gilroy's first comments on the matter — and considering how tightly controlled the Star Wars machine is — the filmmaker tried to assess what was "safe and germane" to say, which meant he didn't get into great detail about who or what was so problematic. He did tell Koppelman, though, that he loved the experience of working on Rogue, and assured the host that there were absolutely "no assholes" making his job harder.
Considering Gilroy also admitted he has no fondness or attachment whatsoever to Star Wars, it made it easier for him to stay relaxed, and see the project with a clean enough perspective to make fast and effective fixes. "If you look at Rogue, all the difficulty with Rogue and all the confusion of it and all the smart people and all the mess, and in the end when you get in there, it's actually very, very simple to solve," Gilroy explained. "Because you sort of go, 'This is a movie where, folks, just look. Everyone is gonna die.' So it's a movie about sacrifice." When asked how much of what appeared on screen came from him, Gilroy said only that he was easily able to secure a screenwriting credit in arbitration.