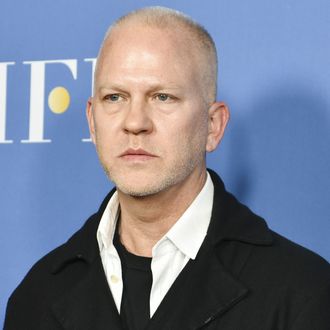 Ryan Murphy has lots of plans.
Photo: Rodin Eckenroth/WireImage
Back when we were young and unafraid of Netflix suddenly offering $300 million to showrunners to jump ship, Ryan Murphy said he was interested in tackling the Bill Clinton–Monica Lewinsky scandal in a future season of FX's American Crime Story. Now, as Murphy adjusts to his new life at Netflix (while continuing to make his shows for Fox), he tells The Hollywood Reporter what we all pretty much guessed: The Monica Lewinsky season isn't happening. "I told her, 'Nobody should tell your story but you, and it's kind of gross if they do,'" Murphy said. "'If you want to produce it with me, I would love that; but you should be the producer and you should make all the goddamn money.'" Still, Murphy confirmed ideas for future seasons of ACS are in the works, and that a season based around Hurricane Katrina, which has switched cast and source material, is still happening.
Finally, Murphy continues to Murphy, telling THR that he's "throwing in" none other than Joan Collins to a future season of American Horror Story and that he's "interested" in Anjelica Huston. He also has plenty of wild ideas for Netflix shows, like "some cool thing like a variety special with Barbra Streisand and Lady Gaga," a project with transgender activist Janet Mock, and a "health and wellness version of Chef's Table." Bring on Gwyneth! Make it Goop TV!