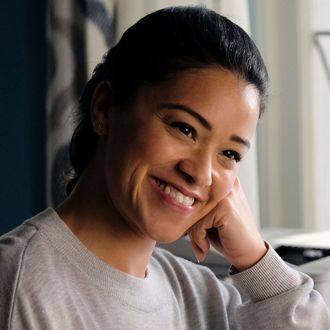 Photo: TYLER GOLDEN/JESSE GIDDINGS/THE CW
More Crazy Ex-Girlfriend and Jane the Virgin are in the works at The CW. The network announced today that it's handed out season renewals to both shows, which will see Crazy Ex-Girlfriend return for a fourth season and Jane the Virgin return for a fifth season. Season 3 of Rachel Bloom's comedy wrapped up its third season in February, while season 4 of Jane the Virgin currently airs Friday nights at 9:00pm.
UPDATE: In a tweet about the news, Rachel Bloom said the upcoming season of Crazy Ex-Girlfriend will also be the show's final season. Gina Rodriguez also hinted last month that the next season of Jane the Virgin would be its last, but The CW hasn't officially confirmed the news.