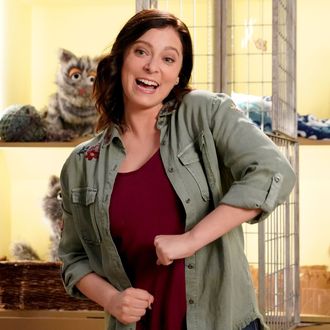 Crazy Ex-Girlfriend
.
Photo: Greg Gayne/Greg Gayne/The CW
The CW is confident in its programming slate, so much so that the network just announced it will renew ten of its current shows. That means fans can now plan for more Arrow, Legends of Tomorrow, The Flash, Riverdale, Supergirl, Supernatural, Black Lightning, Dynasty, and yes, Jane the Virgin and Crazy Ex-Girlfriend, too. Four programs are still up in the air, however, as Life Sentence, Valor, iZombie, and The 100 are all still on the bubble. In the case of Jane the Virgin, the coming season will be the show's fifth, and star Gina Rodriguez has suggested it would be the last.
Update: According to Crazy Ex-Girlfriend's Rachel Bloom, the show's upcoming fourth season will also be its last.