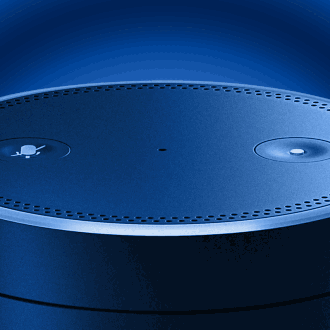 Photo-Illustration: Vulture/Amazon
Alexa owners, we've heard your requests (even if you didn't actually intend for us to), and are happy to oblige: Vulture news is now available in audio form. Each day you can enjoy an overview of the biggest, strangest, and most amusing entertainment stories via our flash briefing, Vulture's 60-Second News Hour, presented by launch partner Westworld (which returns to HBO for season two on Sunday, April 22). All you need to do is enable the flash briefing, and then, right after you've asked for the weather each morning, kindly request that Alexa provide you with the news.
Need help enabling a flash briefing? Happy to help with that, too.
How to enable Vulture news on Alexa
Step One: Open the Alexa app. Click the top left to open the menu. Select the "Settings" option.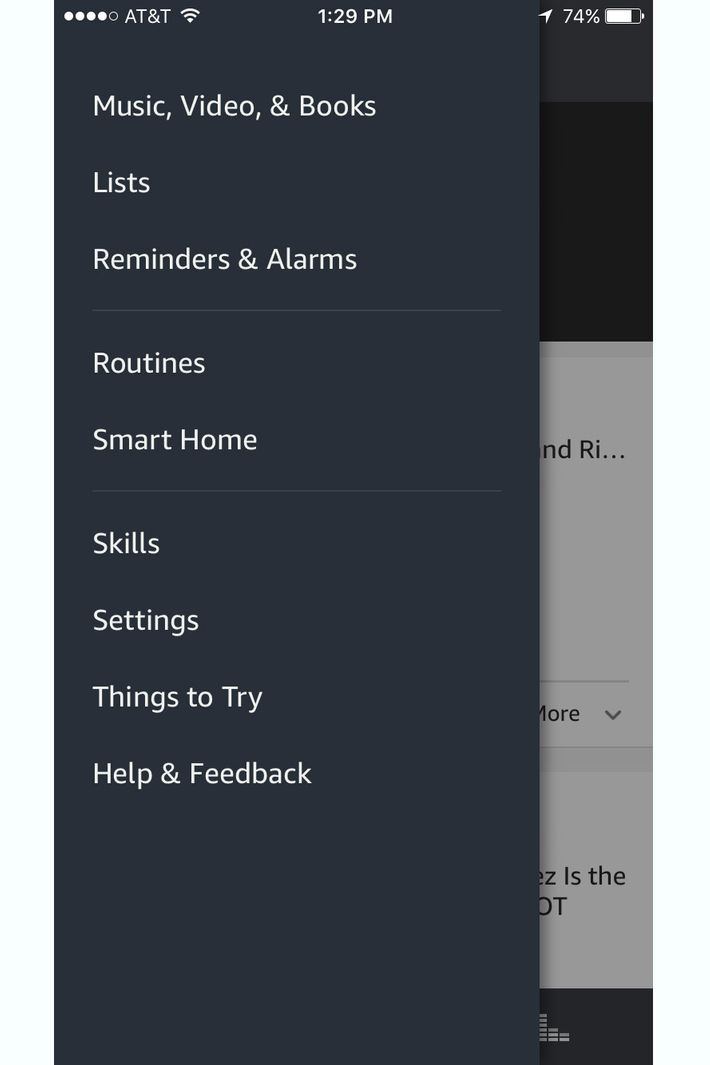 Step Two: Open the Flash Briefing preferences.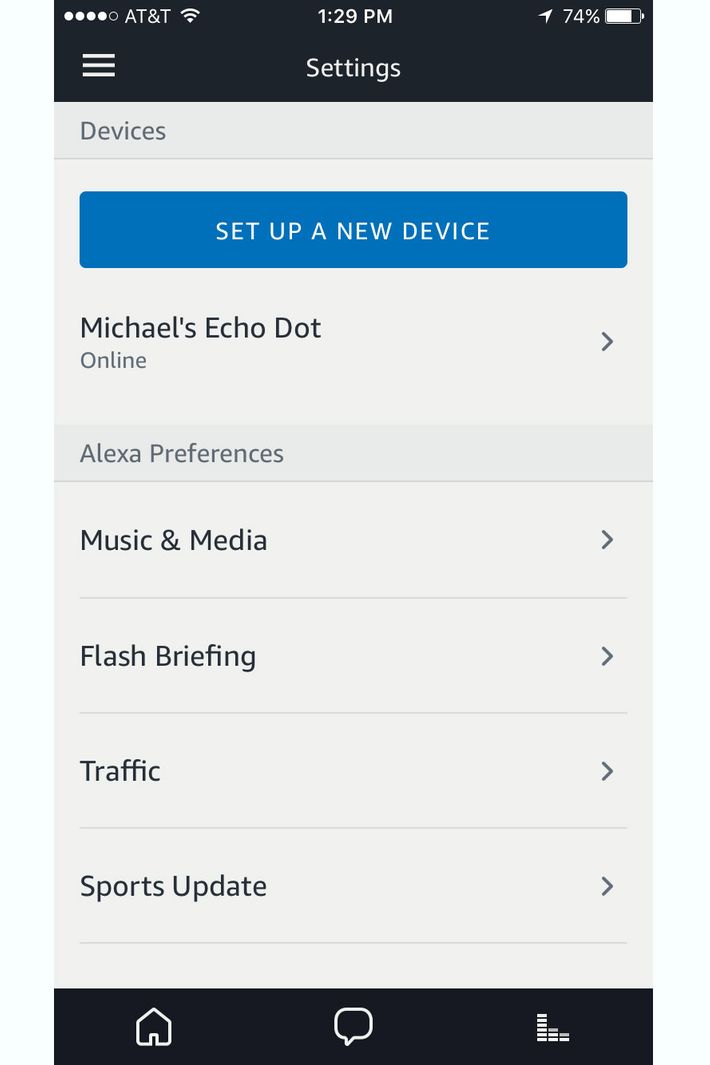 Step Three: Get more Flash Briefing content!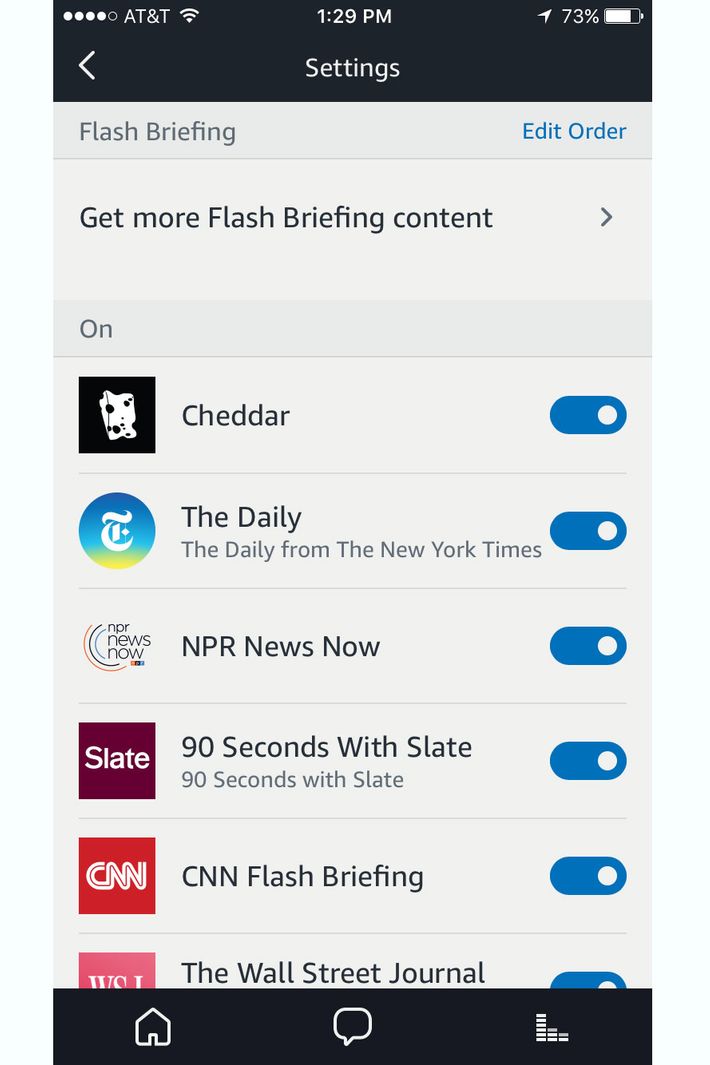 Step Four: Search for Vulture.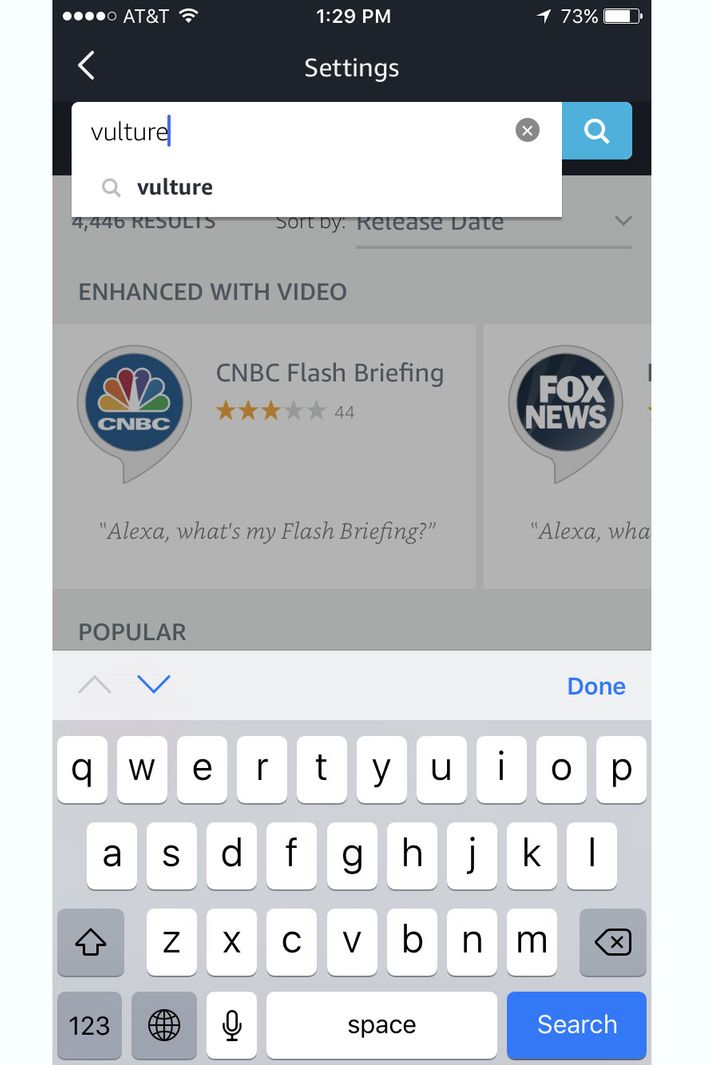 Step Five: Select Vulture's 60-Second News Hour.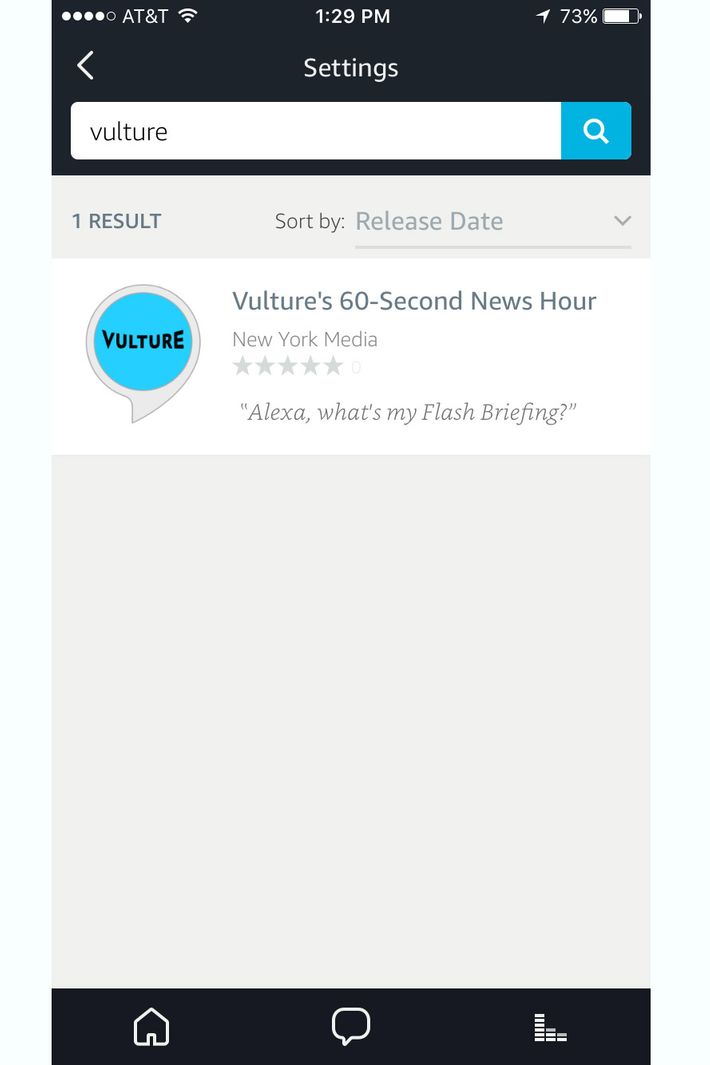 Step Six: Enable!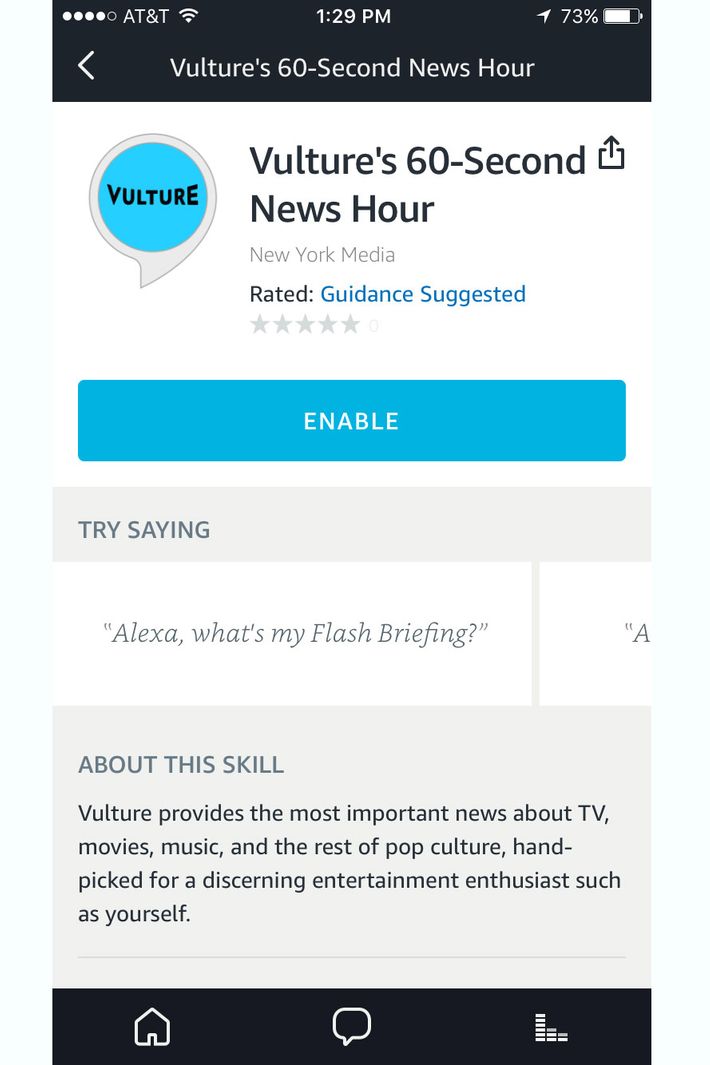 Step Seven: Ask Alexa, "Alexa, Vulture News" or "Alexa what's the latest news," lean back, and load up on cultural minutiae for the day.