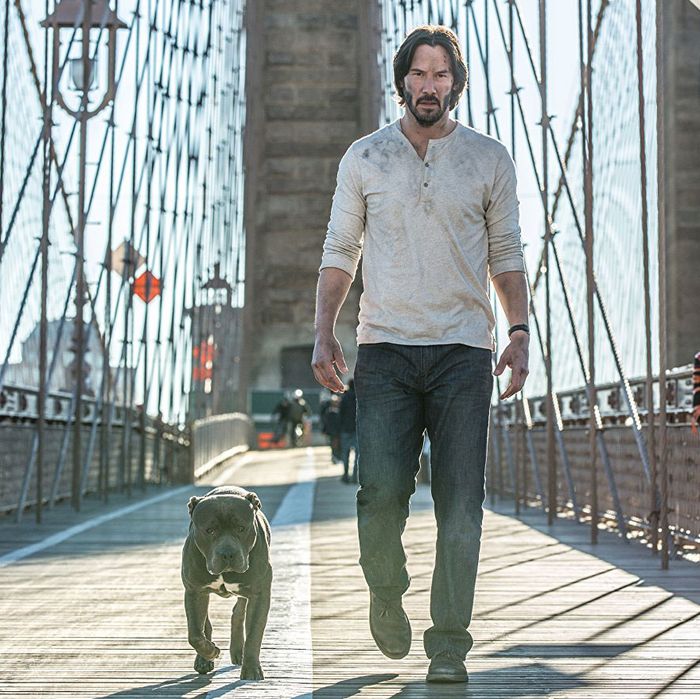 Photo: Summit Entertainment
Each month, several films leave HBO's library. We provide a list of departing titles and recommend a few standouts so you can watch them before they're gone forever (or are just available on a different site). For more coverage of the best titles available on HBO and elsewhere, check out Vulture's What to Stream Now hub, which is updated throughout the month.
Leaving May 31
If you're looking for a wild action movie: John Wick: Chapter 2
The best thing about John Wick: Chapter 2 is the way it goes all-in on its weird elaborate mythology, in which just about everyone you see is either somehow connected to a byzantine order of assassins, or one of their targets. It elevates the first John Wick — already a very good, ridiculous action movie — by turning its very normal setting (New York City, mostly) into a playground, where there are rules that every character knows and every audience member will be delighted to learn. This is just a long way of saying John Wick: Chapter 2 had the first action sequence I've seen set in the Oculus, the high-end shopping mall and transportation hub built to commemorate the new World Trade Center, and I love it for that. Watch the movie again before it leaves HBO for the summer. Leaving May 31.
Leaving May 31
If you're feeling blue about superhero flicks: X-Men: Apocalypse
When it came out, the obvious letdown in X-Men: Apocalypse was that Oscar Isaac — the latest acclaimed actor to join its ranks of mutant people — seemed utterly wasted, giving a bellowing, generic performance that anyone could have delivered. And this is true … mostly. However, the biggest actual crime committed by Apocalypse is that it doesn't fully deliver on the zaniness of its opening credits, wherein the series' trademark CGI journey into Cerebro takes us on a tour of history, with the implication being mutants were there, man. The crucifixion! Nazi Germany! Communist Russia! It's absurd and audacious, and if the movie were ridiculous the whole time it would've been pretty incredible. Instead, the movie we got was mostly just fine. See for yourself before it leaves HBO, in case you need something dumb and fun playing in the background. Leaving May 31.
Noteworthy selections in bold.
Leaving May 31
• 101 Dalmatians
• 102 Dalmatians
• Bachelor Party (1984)
• Daredevil (2003)
• The Exorcist
• Fried Green Tomatoes
• Gran Torino
• Ice Age: Collision Course
• John Wick: Chapter 2
• The Last of the Mohicans
• The Shack
• Something's Gotta Give
• Split
• X-Men: Apocalypse