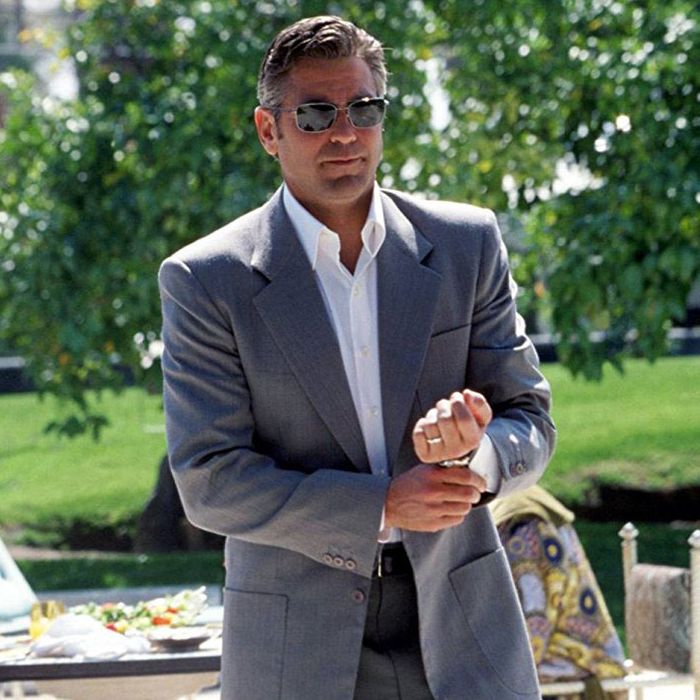 Each month, several films and TV shows leave Netflix's library. We provide a list of departing titles and recommend a few standouts so you can watch them before they're gone forever (or are just available on a different site). For more coverage of the best titles available on Netflix and elsewhere, check out Vulture's What to Stream Now hub, which is updated throughout the month.
Leaving May 1
For fans of classic heists: Ocean's Eleven
Before the Sandra Bullock–starring Ocean's Eight reboot arrives this June, reacquaint yourself with the "original" star-studded heist caper. (Yes, it's the first remake of the 1960 Rat Pack movie, but whatever.) It takes a lot of work to make something as effortlessly cool as George Clooney, Brad Pitt & Co. pulling off their ludicrous Vegas heist, and 17 years later, that luster of cheeky mischief hasn't faded from Danny Ocean's crew. Leaving May 1.
Leaving May 30
For dads who love baseball: Field of Dreams
He built it, and they came. The Kevin Costner–starring 1989 baseball fable may be filled with corn, but it's also a uniquely all-American inversion of one of our country's favorite shared myths — as well as one of those movies uniquely situated to bring out Male Tears. It's a shame Field of Dreams is leaving Netflix just as baseball season gets into full swing, but maybe some visionary Iowa farmer will build a new streaming platform in his field where all the ghosts of expired movie rights can go play catch. Leaving May 1.
Available September 20
For slightly older kids who don't mind frights: The Jungle Book
As Disney pursues its highly innovative long-tail business strategy of "remaking every movie we've ever made, except more expensive, until you stop buying tickets," it'd do well to make future animation revivals more like this and less like the spiritually empty Beauty and the Beast. The new Jungle Book, in addition to boasting stunning visuals, creates several thrilling moments that succeed in making your heart beat just a little bit faster. It doesn't overdo the songs or remain tethered to its predecessor, either. Are you taking notes, The Lion King? Leaving May 30.
TV Shows
Leaving May 2
• Little Einsteins: Seasons 1–2
• Phineas and Ferb: Seasons 1–4
• The Secret Life of the American Teenager: Seasons 1–5
• Special Agent Oso: Seasons 1–2
Movies
Leaving May 1
• Bridget Jones's Diary
• Casper
• Chappie
• Charlotte's Web
• The Exorcism of Emily Rose
• Field of Dreams
• Goodfellas
• The Hurt Locker
• Ocean's Eleven
• Sahara
• Silent Hill
• To Rome With Love
• To Wong Foo, Thanks for Everything! Julie Newmar
Leaving May 2
• 12 Dates of Christmas
• Beauty & the Briefcase
• Cadet Kelly
• Camp Rock
• Camp Rock 2: The Final Jam
• The Cheetah Girls
• The Cheetah Girls 2
• The Cheetah Girls: One World
• Cow Belles
• Cyberbully
• Frenemies
• Geek Charming
• Good Luck Charlie: It's Christmas
• Hello Sister, Goodbye Life
• High School Musical
• High School Musical 2
• Jump In!
• Lemonade Mouth
• My Fake Fiancé
• Phineas and Ferb the Movie: Across the 2nd Dimension
• Princess Protection Program
• Princess: A Modern Fairytale
• Read It and Weep
• Revenge of the Bridesmaids
• Sharpay's Fabulous Adventure
• StarStruck
• Teen Spirit
• Wendy Wu: Homecoming Warrior
• Wizards of Waverly Place: The Movie
Leaving May 7
• The Host (2013)
Leaving May 12
• Talladega Nights: The Ballad of Ricky Bobby
Leaving May 30
• The Jungle Book