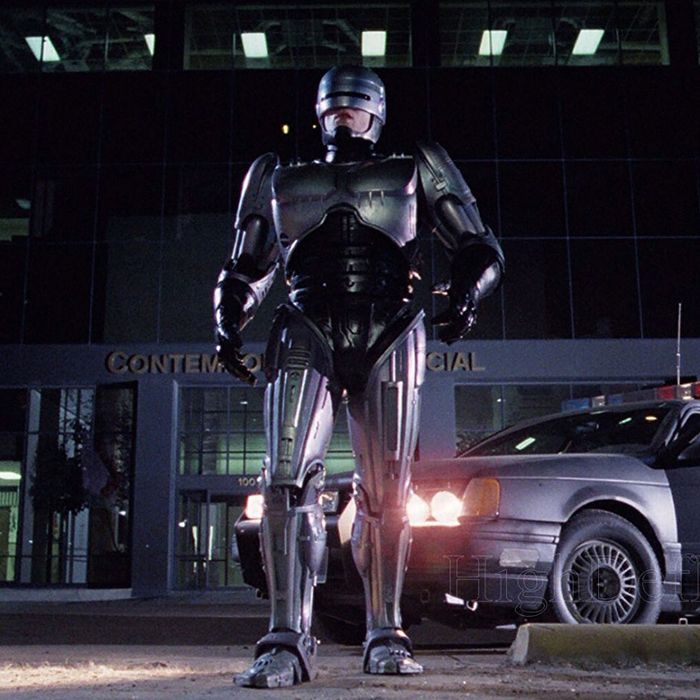 At the beginning of (and during) every month, Showtime adds new movies and TV shows to its library. Below, you'll find our recommendations for April 2018. For more comprehensive coverage of the best titles available on Showtime and elsewhere, check out Vulture's What to Stream Now hub, which is updated throughout the month.
Available April 1
Because it's stupid how good it still is: Robocop
It's easy to forget, but Robocop was once the center of a huge multimedia franchise spanning movies, comic books, TV series both live action and animated, and video games. That fact gets even stranger when you revisit the Paul Verhoeven film that started it all. Robocop is a mean, angry movie, a wicked-sharp satire about corporate America, gentrification, authoritarian politics, and the automation of law enforcement. The shockingly brutal murder of Alex Murphy and his cyberpunk rebirth as RoboCop is a subversive masterpiece, one that was weirdly undermined by the immense popularity that followed. Available April 1.
Available April 5
If you're looking for a truly frightening movie: The Hallow
A small horror film done exceedingly well, The Hollow is the story of a family that moves into a mill house in Ireland … but then have to defend themselves from monsters who want to steal their child. The Hallow anchors its frights in the a married couple's plight to establish their fledgling family, before ratcheting up the tension with horrific, visually inventive terror. If you want a good scare you've likely not seen before, The Hallow is where it's at. Available April 5.
Available April 1
• Amistad
• Apollo 13
• Assassination Games
• Avenge The Crows: The Legend Of Loca
• Changing Lanes
• Cold Comes The Night
• The Collector
• Crimson Tide
• Double Take
• Down
• Drugstore Cowboy
• Dude Bro Party Massacre III
• Get The Gringo
• God Told Me To
• The Golden Child
• The Hundred-Foot Journey
• Kill Bill: Vol. 1
• Kill Bill: Vol. 2
• Layer Cake
• Life Is Beautiful (La Vita E Bella)
• Lord of War
• Mona Lisa Smile
• Motherhood
• Pirates of the Caribbean: Dead Man's Chest
• The Preacher's Wife
• The Punisher
• Push (2009)
• Robocop
• Single White Female
• Single White Female 2: The Psycho
• Surviving The Wild
• Texas Rangers
• Tron
• The Weather Man
• The Whole Nine Yards
• Willard
• Wolves
Available April 5
• The Hallow
Available April 6
• A Dog's Purpose
Available April 12
• The Sense on an Ending
Available April 13
• Queen of the Desert
Available April 4
• Before I Fall
Available April 15
• Gangster Land
• The Circus Season premiere
Available April 19
• Cheech & Chong's Nice Dreams
Available April 20
• Kirk Fox: That Guy
Available April 27
• The Fantasticks