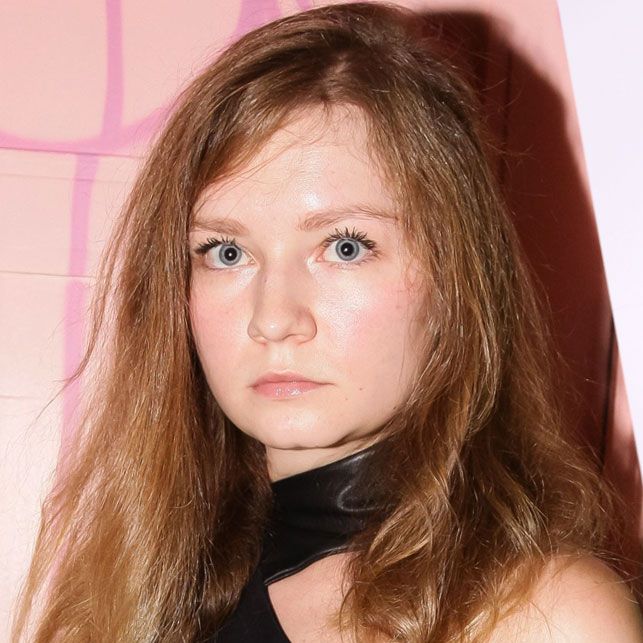 Anna Delvey, left, and Florence Pugh.
Photo: Shutterstock/Getty Images
With little more than a pair of oversize sunglasses and a few crisp $100 bills slipped to the right people, the now-infamous Anna Delvey scammed her way into being a New York City socialite. As New York's Jessica Pressler documented, through a web of lies, wire transfers, and the right RSVPs, Delvey secured hotel rooms and nearly founded a "Soho House–ish type club" she wanted to christen the "Anna Delvey Foundation." Her audacity! Her gall! Her pure ability to finesse! Delvey's story — which features a cameo from Macaulay Culkin and introduces the world to former 11 Howard concierge Neffatari "Neff" Davis — makes Catch Me If You Can look like an amateur hour that just happened to get the Steven Spielberg treatment.
Delvey's unusual rise and fall is just one of those "only in New York" tales: Where else could an unknown stay at the right hotel and end up at the right parties in order to enlist a powerful banker to advocate on her behalf? This story has everything: humor, intrigue, curious accents, and a trip to Ibiza! In other words, it's ripe for a movie adaptation. Press play on Gossip Girl's choir arrangement of "Glamorous" by Fergie, and behold Vulture's casting recommendations for the Anna Delvey Story.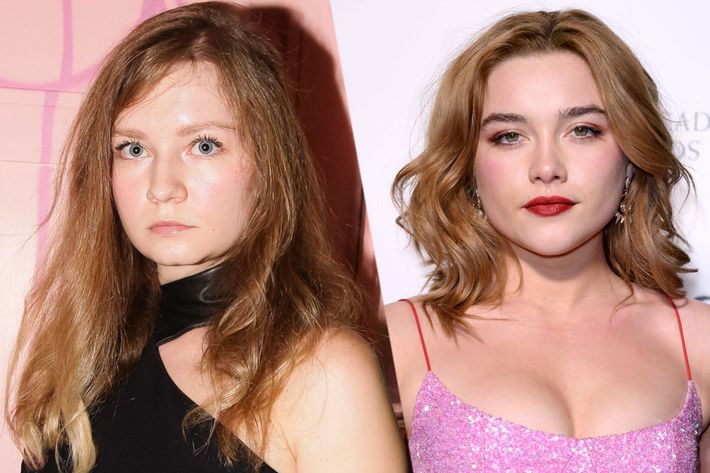 Florence Pugh as Anna Delvey
Chloë Grace Moretz is phoning her agent. Hailee Steinfeld and Haley Lu Richardson are politely sipping their mimosas at brunch: "Do you want it?" "I mean, if you *don't* want it?" "I mean, I don't not want it?" Elle Fanning has forbid Dakota from optioning the story. Ella Purnell has slipped away from a Sweetbitter event for a "doctor's appointment."
Anna Delvey (above, left) scammed and schemed her way into hotel suites, international travel, and group hangs at Le Coucou. It's important that she looks like every other regular-degular girl wearing big sunglasses and wandering in and out of Soho stores, except that she's a genius at defrauding Manhattan's elite. As Lady Macbeth, Florence Pugh (above, right) juggled scenes that were electric with scenes that were stone-cold steely. Anna Delvey is hers.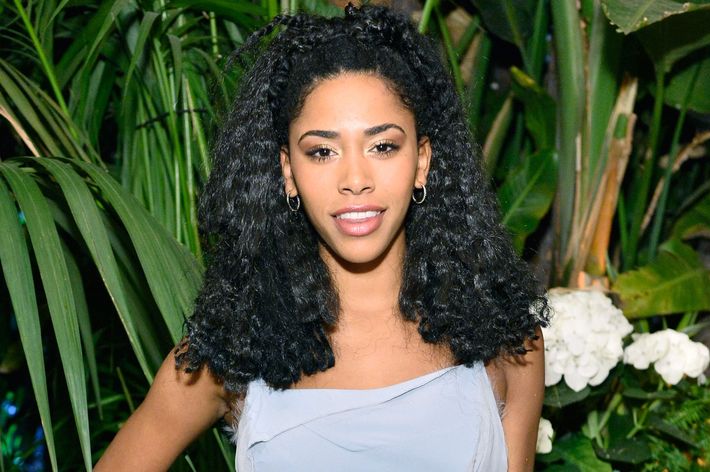 Herizen Guardiola as Neffatari "Neff" Davis
First things first, the role belongs to Neff, a filmmaker herself, if she wants it. When a fan suggested Grown-ish star Yara Shahidi, Neff said she'd prefer Zazie Beetz. I say The Get Down (RIP) star Herizen Guardiola. Dividing time on the The Get Down as the disco queen and church-hymn-singing schoolgirl works in her favor here: As 11 Howard's concierge, she was dutiful; as Anna's friend, she could cut loose. Also, Guardiola just looks a lot like Neff.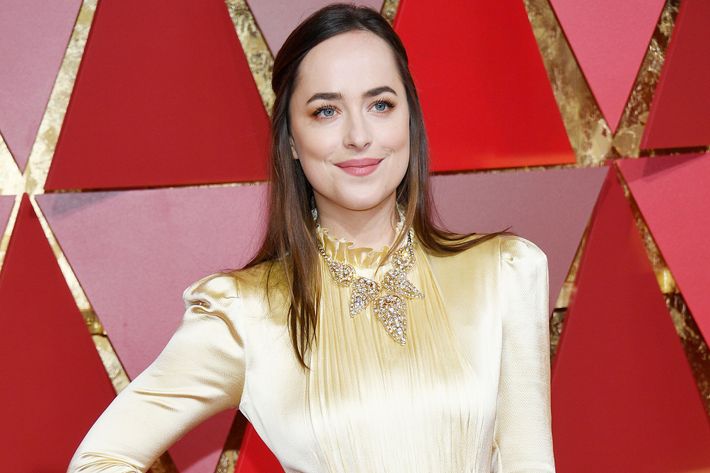 Dakota Johnson as the personal trainer–slash–life coach
According to New York, Delvey found this woman — who is unnamed in the story — online. She's described as "a svelte, ageless Oprah-esque figure," who counts Dakota Johnson as a client. Who else happens to be both "svelte" and "ageless"? From Pressler's perspective, Johnson worked some similar Delvey-magic of her own: "If a movie star like Dakota Johnson could sculpt her ass so that it becomes the anchor of a major franchise, why couldn't Anna Delvey?" Imagine Johnson staring directly into the camera, mumbling something about skipping an appointment with "that Fifty Shades girl." Poetic cinema!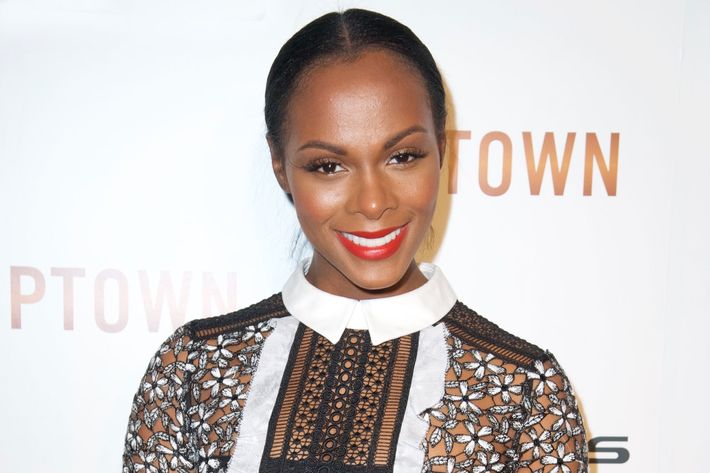 Update: Anna Delvey's "personal trainer-slash-life coach" is actually a black woman! (In my defense, the descriptor "Oprah-esque" is used rather liberally in 2018, although duh Jessica Pressler would use this phrase meaningfully and accurately.) The real-life trainer suggested Issa Rae, and Neff suggested Angela Bassett; however, I have to follow my heart: Tika Sumpter! I want the Southside with You actress onscreen telling me things like, "Stop sinking into your body," and organizing an intervention for our favorite NYC grifter. Like the real-life trainer, Sumpter is born and raised in New York City, and she's also quite svelte!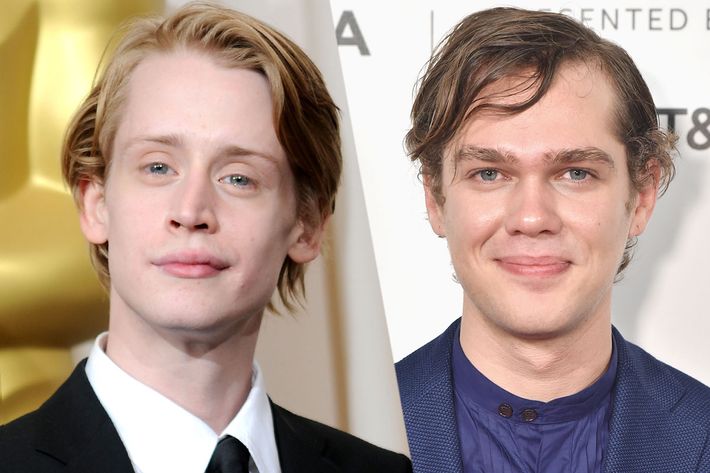 Ellar Coltrane as Macaulay Culkin
Culkin was a guest at one of Delvey's infamous Le Coucou gatherings. (Neff was seated next to Culkin and said he was her childhood idol.) Coltrane (above, right) and Culkin were both child stars (Coltrane led Boyhood, Culkin is Culkin), and even though Coltrane doesn't look exactly like Culkin, he could casually float among Delvey's crowd as someone who's maybe too famous to be at the party, but rolled through nonetheless.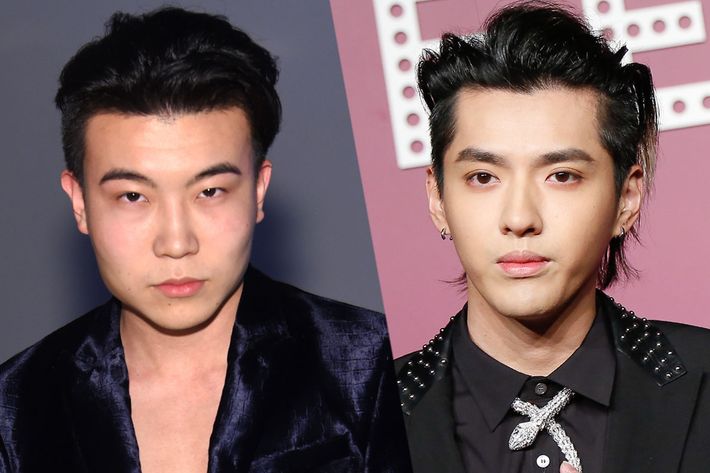 Kris Wu as Michael Xufu Huang
Huang, the "extremely young, extremely dapper collector and founder of Beijing's M Woods museum," traveled to the Venice Biennale with Delvey. It was weird when Delvey asked him to foot the bill for the trip and hotel — and even weirder when Devey never paid him back — but he didn't really think anything of it, and still attended her birthday party at Sadelle's. Huang (above, left) says things like, "I'm very much into the post-internet movement," and apparently co-chairs events at the Guggenheim! Kris Wu (above, right) had a small role in Luc Besson's Valerian, and is a Chinese-Canadian pop star with a song on the Billboard 100 right now. The only person cooler than Huang himself might be Wu.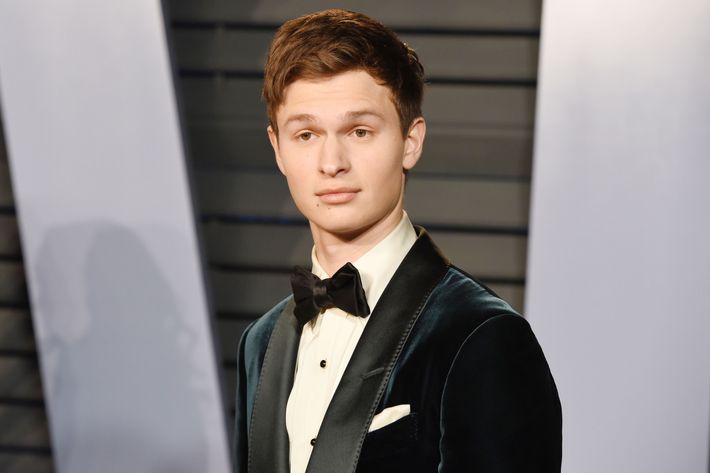 Ansel Elgort as "The Futurist"
Delvey's boyfriend goes unnamed in the New York story, but he seems to be a similar scammer. (Birds of a feather, etc.) The two made the rounds at the same New York City parties until he moved to the Emirates in 2016. "For about two years, they'd been kind of like a team, showing up in places frequented by the itinerant wealthy," New York reports, "living out of fancy hotels and hosting scene-y dinners where the Futurist talked up his app and Delvey spoke of the private club she wanted to open once she turned 25 and came into her trust fund." Wouldn't you love to see DJ Ansolo — hawking some app no one's ever heard of — in his Catch Me If You Can?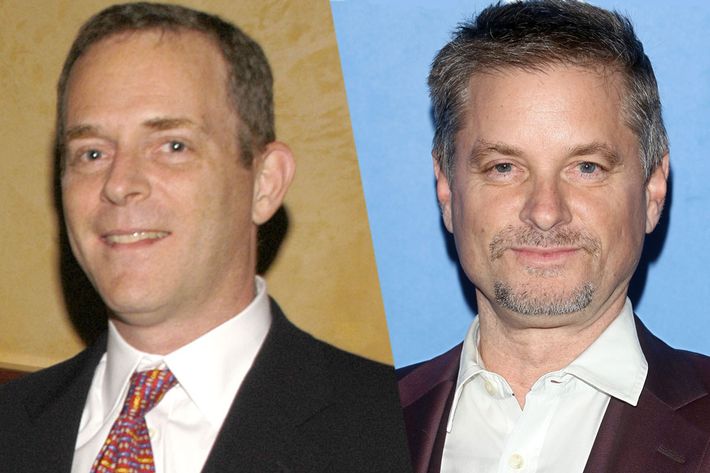 Shea Whigham as Andrew Lance
When Delvey needed money for her "Anna Delvey Foundation," Andrew Lance, a partner in Gibson, Dunn & Crutcher's Real Estate Practice Group, helped her secure more capital. Lance (above, left) put her in touch with Los Angeles–based City National Bank and Fortress Investment Group. (In another bizarre twist, Delvey was referred to Lance by Joel Cohen, a former federal prosecutor, who prosecuted "Wolf of Wall Street" Jordan Belfort.) After "vetting" Delvey, Lance became her loyal adviser. Shea Whigham (above, right), a veteran character actor who had a small but hilarious scene in Wolf of Wall Street, could play up the inherent comedy in the story of a banker securing thousands of dollars for a 20-something wearing Supreme.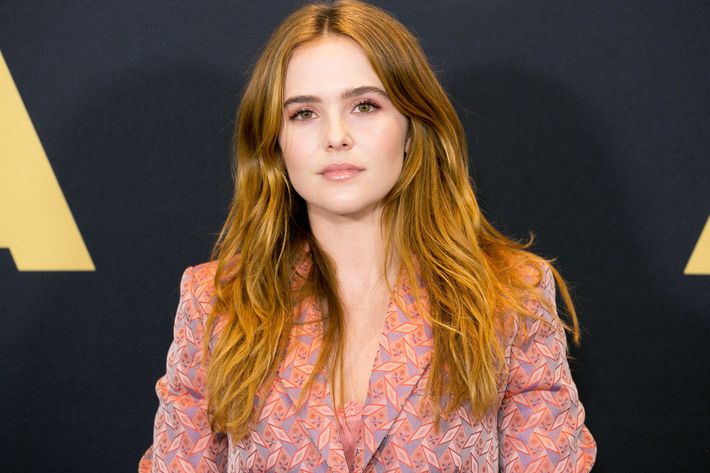 Zoey Deutch as Rachel Williams
Here's the most important thing to know about Rachel Williams, a Vanity Fair photo editor who befriended Delvey: When Delvey's card was declined at a hotel, Williams had to charge $62,000 to an Amex "she sometimes used for work expenses." How does this happen! Anyway, it's about time Deutch got a role worthy of her talent — Flower was not good! — and she could play Williams as a discerning passenger on Delvey's trip, an observer who probably knows better, but is still along for the ride.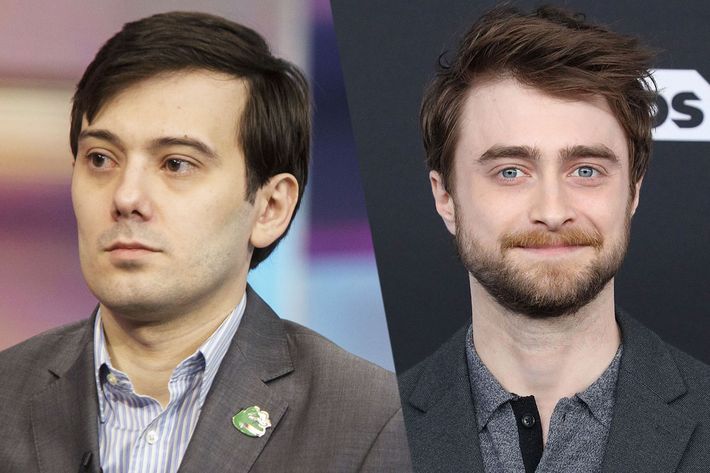 Daniel Radcliffe as Martin Shkreli
I am extremely pro-outlandish stunt casting: Tom Cruise in Tropic Thunder, Sharon Stone in The Disaster Artist, Judi Dench in the James Bond movies. Shkreli (above, left) makes a brief but notable appearance in the Delvey saga, describing Anna to New York as "a popular 'woman about town' who knew everyone." Despite his infamy, Shkreli said he "felt like a computer geek next to her." Let's let Daniel Radcliffe (above, right) have a little fun playing the gleeful, evil pharma-bro troll.