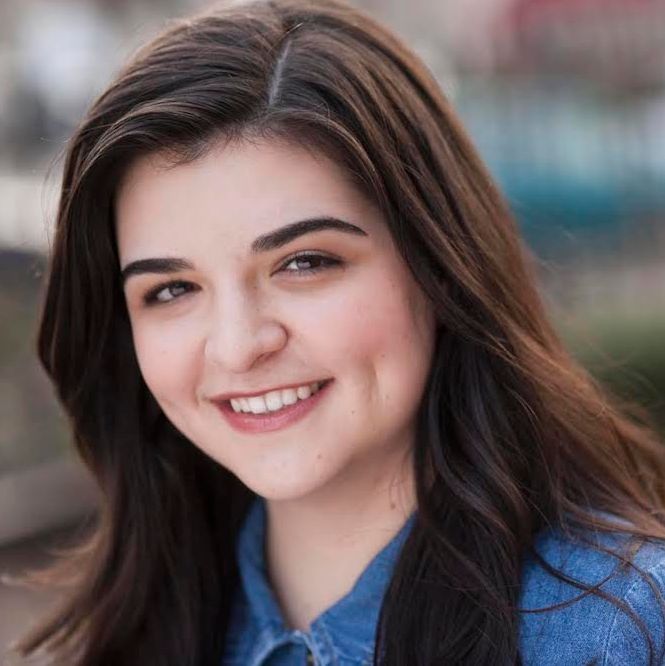 Arianna Durnell
Photo: Laura Rose
Arianna Durnell (@arianna_durnell) is a New York-based comedian whose writing has been published on McSweeney's, Reductress,Women In Comedy Festival Daily, and The Belladonna Comedy. Her sketch comedy has been featured on WhoHaha and Comedy Cake. She is currently performing and writing sketch comedy in the duo Bag of Rocks, which made Mogul's list of comedians to look out for in 2018.
This week, Durnell talked to me about some of her favorite tweets!
Everyone wants that sweet sweet screen time baby, but no one will help even their closest of friends move. So I figured I would try and get someone an IMDB credit out of the kindness of my heart. Also, seriously, if anyone wants to help me move June 1st that would be awesome.
Do you have a consistent voice on Twitter? How would you describe it?
Overall I would say my Twitter voice is an exaggerated version of alt, self-sabotage, anxiety-filled commentary. However, it's truly important to me that 90% of my tweets show just how terrible I think men are! Most of my writing is either a satirical feminist voice or a joke from a strong character perspective. I tend to write less set-up/punchline jokes and more dialogue that would come from a specific type of person we all know. Just as long as the hidden message is that men suck.
Oh, also very queer. So if you don't follow me, you're homophobic.
I think the worst name in the world is Garrett and I'm not ashamed to say that. So it's like… how do you handle it when you find the perfect man but his name is Garrett? I think you gotta just retire from dating.
Who's your ideal target audience on Twitter?
Absolutely no one because I hate everyone and most of my tweets corroborate that. But also everyone because I want 100% of people to like me? I guess if I had to find a middle ground, I would probably say anyone who has ever ironically done the hang loose hand gesture and now accidentally does it all the time for real. I promise you that everyone deep down loves the thing they make fun of. We all joke about how seltzer water is dumb, but in reality can't have lunch without a chilled pamplemousse La Croix.
Well for this one, I just hate Mike Pence and love telling people to suck my dick. Also I'm impartial to anagrams. So put them all together and bam!! You get 17 whole likes. *does hang loose hand gesture*
What does your Twitter feed look like?
My feed is mostly comedians that I love, the cast of Riverdale, and then a few people I DESPISE to fuel me creatively. I don't follow many politicians or news sources on Twitter because I am a strong believer in #selfcare. If I pull up Twitter I'm either on my lunch break or trying to fall asleep, which are both horrible times to go down a rage spiral from some idiotic senator's tweet. If I wrote more political material I would use Twitter as a means for that, but right now I am sticking to alt stupid millennial content since there are, hmmm let me count, 834 late night talk shows on TV for that.
I get so much anxiety when you're eating at a restaurant and it gets so busy that you feel like you have to shove the food in your face and run out. So my worst fear was realized when a man actually sat down at my table like we were were planning on eating together. But then we didn't speak and it was actually pretty nice. I don't go on many good dates.
How have your tweets changed over time?
Well, over the last year and a half my disapproval in men's actions has raised astronomically. Remember when we could all just tweet a joke, smile, and put our phones away? Now I feel the need to comment on how everyone we knew and loved is actually a huge piece of garbáge.
I've also learned a lot about myself as a person. Now I always tweet what I think is funny, as opposed to some joke I wrote because I thought it would get a few likes. (Mostly referencing this tweet.)
Karen Chee is a is a writer/performer who contributes regularly to The New Yorker and McSweeney's.