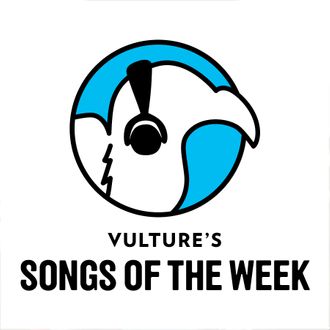 Every week Vulture highlights the best new music. If the song is worthy of your ears and attention, you will find it here. Read our picks below, share yours in the comments, and subscribe to the Vulture Playlist for a comprehensive guide to the year's best music.
Pusha-T, "The Story of Adidon"
It's too early to tell if "The Story of Adidon" will go down as Pusha-T's "Ether," because he's had so many contenders before it. But for now we can safely assume that every particle of Drake's body must be feeling extremely singed by it. "The Story of Adidon" deals in truths, taking its beat from Jay-Z's "The Story of O.J.," which aimed to do the same. Jay-Z's version took on economic mobility and what happens when race determines your class. Somewhat similarly, Push's is also a diatribe about money and race, only it singles out Drake for representing the worst ignorances of black wealth. It's an attempt to drag Drake through the streets for being so rich in everything but virtue that he would deny his own alleged son unless he could turn a profit from him, i.e. allegedly only claiming baby Adonis when it's for his Adidas line.
It's a venomous character assassination that's blown many people away because the character in question is that of a man. Men aren't supposed to neglect their children. Men aren't supposed to cast away the person who gave them their child. But men are rarely what they're supposed to be, and Pusha-T will die before he lets Drake fool people into thinking he's the exception. —Dee Lockett (@Dee_Lockett)
A$AP Rocky, ft. Frank Ocean "Purity"
Testing doesn't ever really hit a stride, but "Purity" is the standout. Flacko enlists Frank Ocean to cut through the distractions and make time to think about what's really bothering him. It's sad and deeply ambivalent about things we've long suspected: There's too much fashion, too many runways, too much bluster in his life now. "I've been fuckin' busy, I've been busy fuckin' / I've been all kinds of busy, or sorta kinda busy," Rocky says in the intro. Cue a distorted sample of Lauryn Hill's "I Gotta Find Peace of Mind" about a similar insecurity. Frank raps about his own hustles until it's Rocky's turn again. Rocky loves this life — the models, the Maison Margiela, the money — but "Purity" is about sensing what it's taken from him, how, in the long run, all this excess is diminishing everything that really matters. He drinks too much. He doesn't have a relationship with his niece. He misses his dead sister. It's been almost 20 years since Lauryn Hill recorded the song Rocky samples. She's found her peace of mind, but hasn't released another album. What's next for A$AP Rocky, a rapper turned local aesthete? —Hunter Harris (@hunteryharris)
James Blake, "Don't Miss It"
James Blake has had a funny career. Before he became an expert at creating songs that were So Serious about heartbreak, his instrumental music pushed vocal samples into interesting new directions (the infuriating/catchy "Look, I found her red coat" sample that provided the backbone to his breakout "CMYK" is a crucial early look at what he's doing now). His recent material — "If The Car Beside You Moves Ahead" from earlier this year, and last week's "Don't Miss It" — warp his vocals even further. It's initially unsettling, but then it all crystallizes. When an electric wobble infects his voice and the piano underneath about a minute into "Don't Miss It," James Blake's heartbreaking relationship to technology is undeniable: This is the saddest computer music that could possibly exist. (It is also the saddest music about avoiding the 405.) —Sam Hockley-Smith (@shockleysmith)
Pusha-T, "Baby Come Back"
On "Baby Come Back," Pusha-T does what Pusha-T does best — rap about drug dealing and being swaggy, using an array of specific references and satisfying wordplay. Highlights include: "BMore burnt spoon, DC glass pipe / VA sent bales, 'bout that trap life," "White on white, that's the tester / black on black, that's the Tesla," and "Stood the test of time like Dapper dan / season my sauce like Zatarain's." The Kanye West–produced song from Daytona also features a beautiful sample of George Jackson's "I Can't Do Without You" (along with the intro from the Mighty Hannibal's "The Truth Shall Make You Free"). Less beef, more of this, please! Eghck! —Corinna Burford (@coriburford)
J Balvin ft. Wisin y Yandel, "Peligrosa"
You know how I said last week the game for "Despacito" 2.0 was on? J Balvin was listening. The goal of his new, excellent album Vibras is to capture a certain vibe — set the mood, if you will. But what it really does is prove that the surge in Latin pop is, on the whole, a multitude of vibes growing more diverse by the day, and becoming more accessible beyond borders for it. His own album oscillates between trap, dancehall, Afrobeat, and bachata, where the vibe feels distinctly of the moment. But J Balvin is first and foremost the prince of reggatón, so who better to team with than two of the genre's kings, Wisin y Yandel? "Peligrosa" is both their expertise bottled to perfection, the album's most straightforward reggatón banger (save for maybe "Machika"). It's a masterful statement that no matter how blended and cross-cultural Latin music will continue to get as it permeates the English-speaking mainstream, those helming the movement won't betray or abandon its roots. –DL
Boogie, "Self Destruction"
Compton rapper Boogie's "Oh My" was near perfect panic-rap, but "Self Destruction" is a weirdly tense track that is sort of about partying too hard. At one point Boogie raps about drunk-texting SZA, at another he forgets what he's thinking about entirely. Where "Oh My" expressed Boogie's visceral shock at the world he lived in, "Self Destruction" is a woozy aftermath of a song. It sounds like a bad hangover, regret included. —SH-S