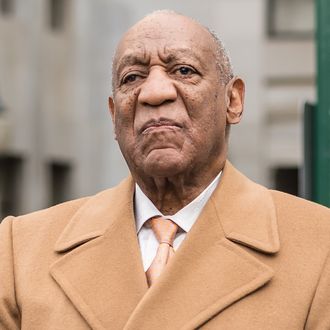 Bill Cosby.
Photo: Gilbert Carrasquillo/Getty Images
Bill Cosby is no longer in the Television Academy's Hall of Fame. According to The Hollywood Reporter, the academy removed the comedian following Cosby's trial last week, in which a jury found him guilty of sexual assault. The decision comes as various colleges rescinded honorary degrees previously bestowed on the comic — his was the first honorary degree ever revoked by Yale.
Cosby was inducted into the Television Academy in 1992, the year his groundbreaking sitcom The Cosby Show aired its final season. On Wednesday his name was erased from the Academy's list of honorees and his statue, which was previously removed for renovations, will not return to the Hall of Fame Plaza.