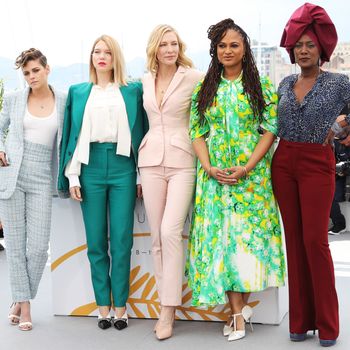 Kristen Stewart, Léa Seydoux, Cate Blanchett, Ava DuVernay, and Khadja Nin.
Photo: Andreas Rentz/Getty Images
Today is the first day of both the Cannes Film Festival and the rest of our lives, since it truly doesn't matter what happened prior to jury president Cate Blanchett and her peers storming the red carpet on the Croisette. Blanchett was joined by fellow jurors Ava DuVernay, Kristen Stewart, Léa Seydoux, and Burundian singer Khadja Nin, and while their looks were incredible enough when taken on their own, the five ladies combined to form a Voltron of glamour. Eventually, they were joined by the male jurors — actor Chang Chen and directors Denis Villeneuve, Robert Guédiguian, and Andrey Zvyagintsev — and entered the Palais for a press conference.
One journalist asked the jury whether the focus on red-carpet fashion was frivolous, given the more important matters at hand for women in the film industry. Blanchett answered easily.
"Being attractive," she said, "doesn't preclude being intelligent."
Cate Blanchett in Stella McCartney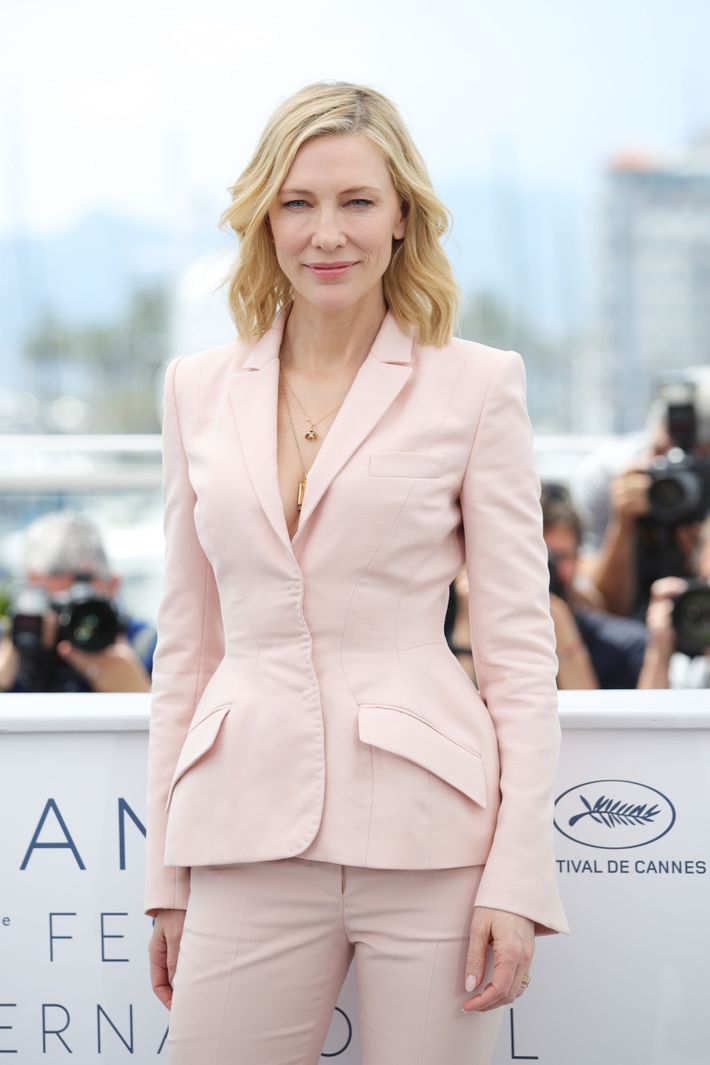 Kristen Stewart in Chanel and Ava DuVernay in Prada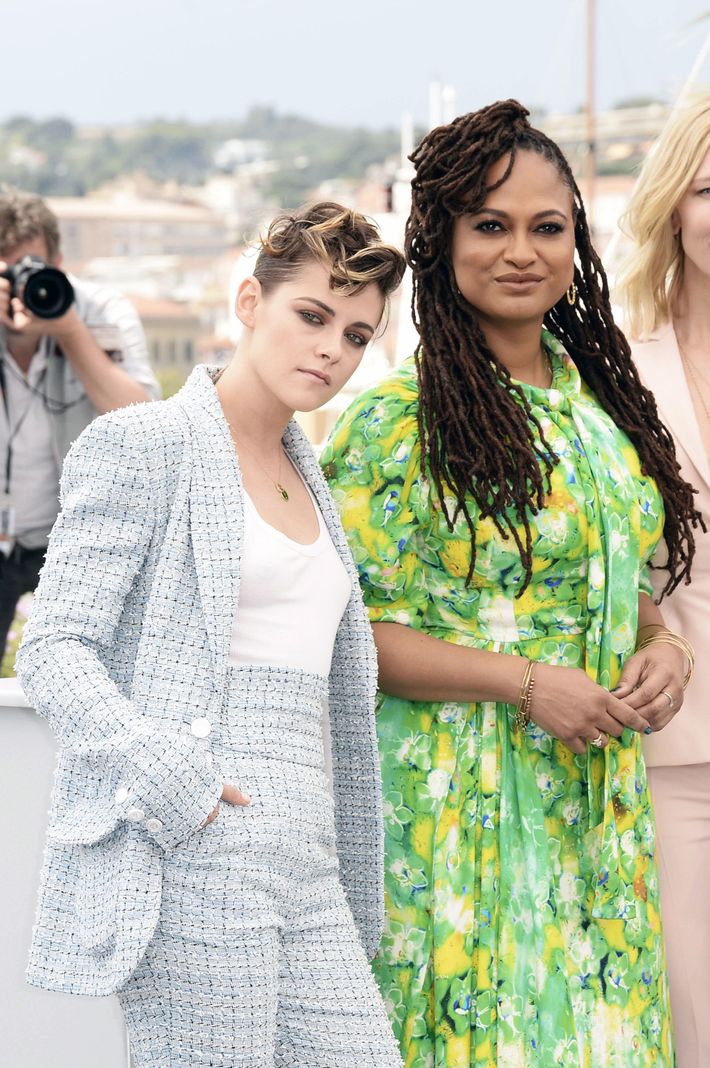 Léa Seydoux in Louis Vuitton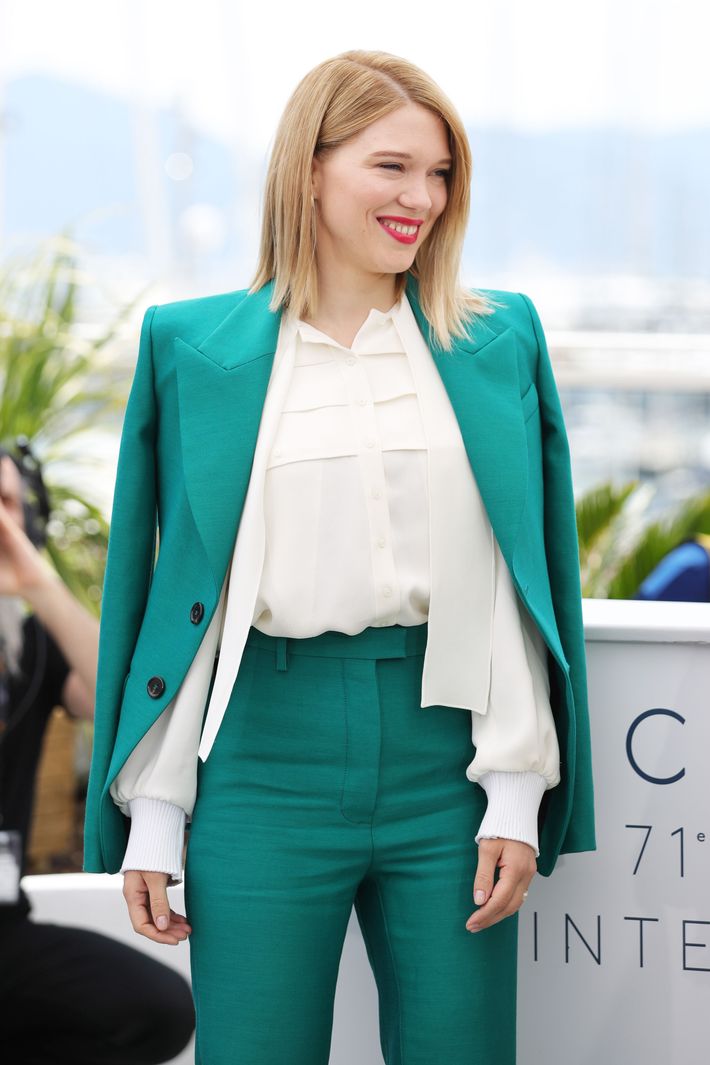 Khadja Nin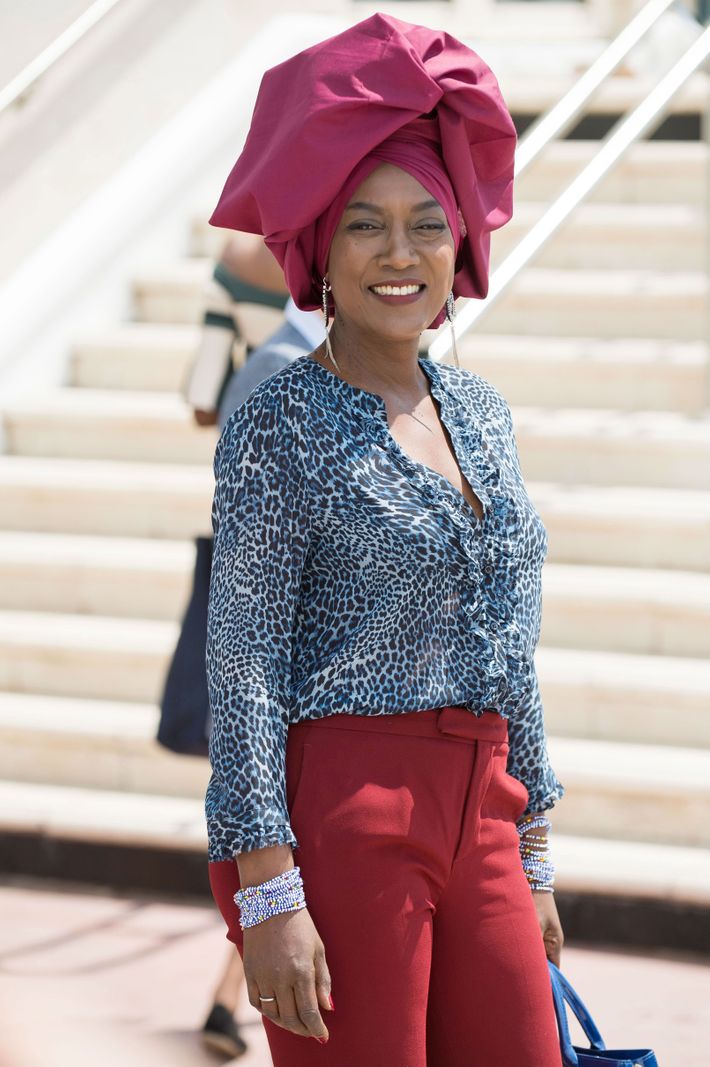 Blanchett with jury members Robert Guédiguian, Denis Villeneuve, Chang Chen, and Andrey Zvyagintsev