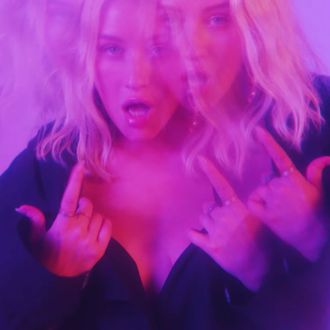 Christina Aguilera.
Photo: Youtube/Christina Aguilera
To think us fools went to bed last night thinking, Gee, Christina Aguilera sure hasn't released new music in a long time. What gives, you queen! Patience is most certainly a virtue. After a multiyear music hiatus in favor of some Voice and Carpool Karaoke exploits, Aguilera has returned with a bop of a new single called "Accelerate" featuring Ty Dolla $ign and 2 Chainz, which is accompanied by a vaguely NSFW music video. But wait, there's more! She'll also be releasing her sixth studio album in June, called Liberation, which promises to show a side of her we've never seen before. Well, she does seductively lick some milk from a saucer in that "Accelerate" video, so there's a good start.
Liberation will be out on June 15.