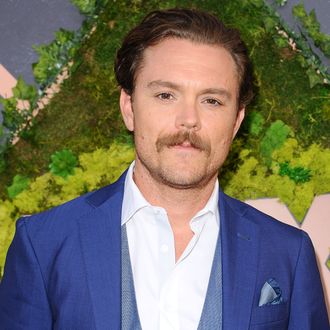 Clayne Crawford.
Photo: Jason LaVeris/FilmMagic
Fox needs a new Riggs. According to The Hollywood Reporter, the network has fired Clayne Crawford from its Lethal Weapon TV adaptation and is looking to recast his role with a new actor in order to pick up the show for a third season. Crawford was reportedly fired for creating a toxic work environment with his behavior on set, which was previously reported a few weeks ago. Crawford admitted to being reprimanded for two incidents on the set of the show in a note online. It was later reported that his co-star, Damon Wayans, who plays Murtaugh, was not speaking to Crawford after one of those incidents. Lethal Weapon does well in the ratings and would likely be a shoo-in for a renewal were it not for this on-set turmoil. According to THR, the network has reached out to several actors to replace Crawford already, who have passed on the part.
While Fox and WBTV still haven't commented on the story, both Crawford and Wayans Tweeted through Lethal Weapon's series finale Tuesday night. Wayans retweeted tweets about Crawford's reported firing and then apologized, while Crawford tweeted about how he couldn't be fired on his day off. Crawford also retweeted a tweet asking Fox how they could have fired him an hour before the episode aired.