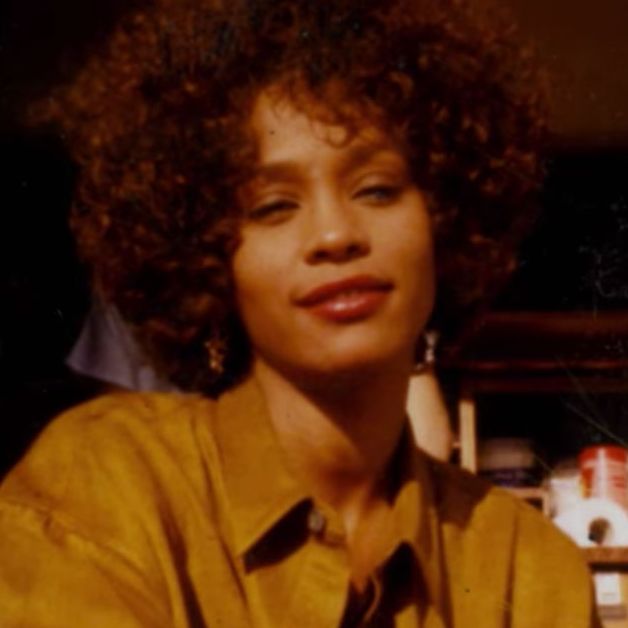 Photo: Roadside Attractions/Miramax Films
The new documentary Whitney just premiered at the Cannes Film Festival, and it contains an explosive revelation about the late singing superstar Whitney Houston: According to one of her closest friends, Houston said that she was molested at a young age by Dee Dee Warwick, Houston's cousin and the sister of Dionne Warwick.
For most of the documentary's running time, director Kevin Macdonald brings Houston's sadly curtailed life to the screen in a manner reminiscent of Amy, Asif Kapadia's 2015 documentary about the late singer Amy Winehouse: It begins with the beautiful voice and the career full of promise, and then come the drugs, the bad-influence husband, the grifting family members, and finally the tragic death. Macdonald has considerably more access to Houston's family and friends than other documentarians have had, but some topics are clearly still difficult for them to discuss: While on camera, ex-husband Bobby Brown refuses to talk about Houston's late-in-life drug problems, and though the singer's friends confirm that she was romantically involved with her assistant Robyn Crawford, Houston's family members so loathe Crawford that they only will call her an evil opportunist.
The biggest bombshell comes near the end, as Macdonald digs into whether Houston may have been carrying around childhood trauma that affected the course of her troubled life. The early years were not easy ones for Houston, since her mother, the singer Cissy Houston, was often touring on the road and would leave Houston and her siblings with other families when she was away. Houston's brother Gary tells Macdonald that during those frequent stays, a female family member molested him from the ages of 7 to 9.
And then Houston's longtime assistant Mary Jones, one of the singer's most trusted confidantes, says that Houston was molested, too. What's more, she said Houston named Warwick as the perpetrator. "She used to say, 'I wonder if I did something to make her think I wanted her,'" recalls Jones. "I said, 'Stop. A predator is a predator.'"
Warwick, who was 18 years older than Houston, died in 2008.
According to Jones, the molestation had a profound and lingering affect on Houston's life. "It made her question her sexual preference," says Jones, who suspects that by marrying Brown and becoming a mother, Houston was trying in vain to emulate a more conventional life.
"I think she was trying to find herself," says Jones. But in 2012, Houston died in a bathtub after struggling for years with substance abuse. At the time of her death, Houston had still not told her mother about what had happened to her as a child. "If you can't know who you are," says Jones, "then nothing's gonna save you."