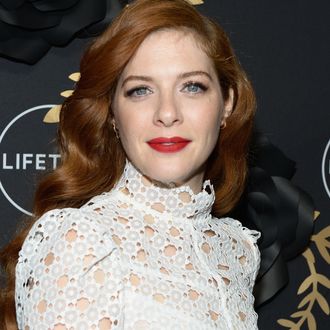 Rachelle Lefevre.
Photo: Tara Ziemba/Getty Images
On Wednesday, Fox announced that it has picked up two new series. The first, The Cool Kids, is a multi-camera comedy about three elderly guy friends whose lives are shaken up when a new woman joins their retirement community. It's described as "high school with 70-somethings." The men, who consider themselves to the "top dogs" of their realm, are played by Martin Mull (Roseanne), David Alan Grier (The Carmichael Show), and Leslie Jordan (Will & Grace). The woman who disrupts their way of life is played by comedy legend Vicki Lawrence (The Carol Burnett Show, Mama's Family).
The second show is a new legal drama, Proven Innocent. Rachelle Lefevre stars as an attorney at a wrongful-conviction firm. Years earlier her character was also wrongfully convicted in a high-profile case, and now she has become a champion for others who suffered the same fate. It also stars Russell Hornsby (Grimm), Broadway actor Nikki M. James (Book of Mormon), and Vincent Kartheiser (Mad Men).